Superfood White Elbows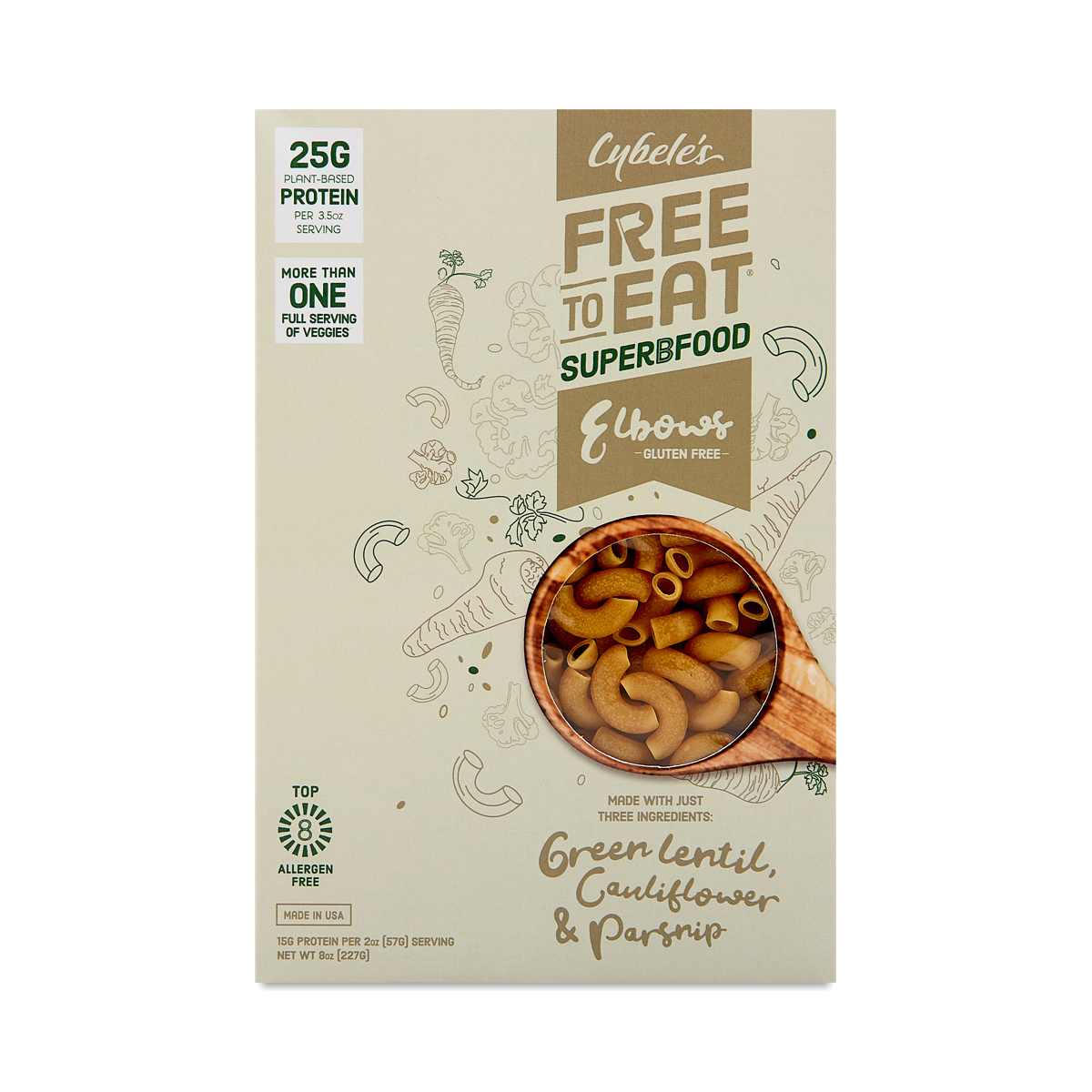 850406004146
Cybele's Free to Eat delicious superfood veggie pasta is high in protein (up to 25 grams), has more than one full serving of veggies, twice the fiber of traditional pasta, and is packed full of plant-based nutrients. Easy to make and versatile for a variety of dishes, with your favorite sauce, or without, in pasta salad or casseroles - the options are endless!
8 oz box
Good
- by
Alexandra
It's good because of the higher veggie content
Packed with protein, and tasty!
- by
Miranda
This brand of pasta is my absolute favorite. Only ingredients are veggies and lentils. A pasta I feel good about eating, actually adds nutritional value to the meal without compromising on flavor!
Great flavor
- by
carson
I always loved noodles but made a switch off grains and these noodles are even better then the ones before
I don't feel bad feeding my kids pasta now
- by
Mary
Toddler and 9 month old love all the different pastas from this brand and I feel like I'm winning as a parent being able to sneak in so many veggies. Love the high protein content.
Good gluten free noodle
- by
Jon Hutson
The taste is mild and did well with a simple tomato sauce
0850406004146
850406004146