Organic Cold Pressed Sesame Oil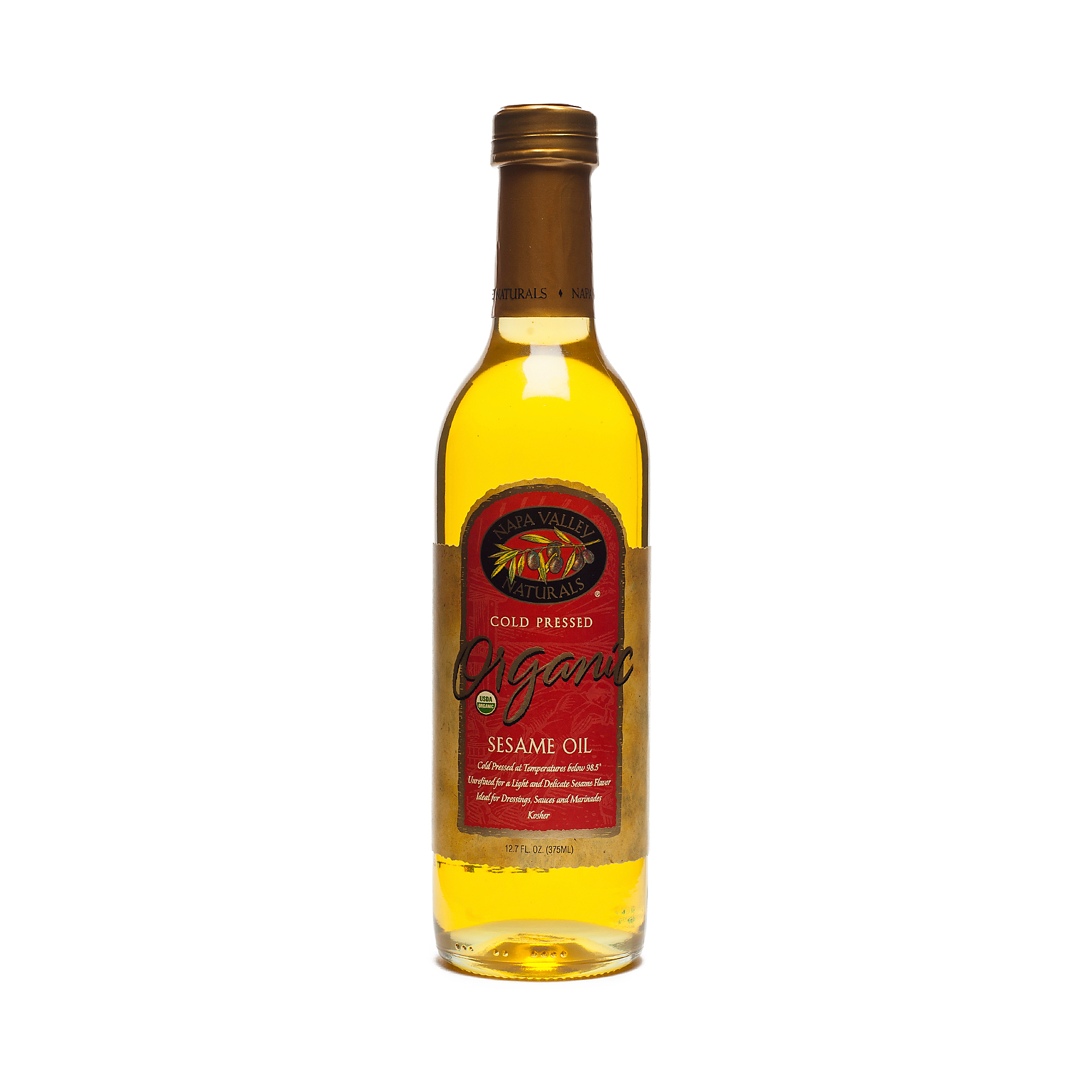 786969010334
Our Organic Cold Pressed Sesame Oil is made from sesame seeds that have been cold pressed at temperatures below 98.5 degrees F for a light and delicate sesame flavor. It is ideal for dressings, sauces and marinades. And remember, when you buy Organic Foods, you keep the Earth's air and water free of pesticides and chemical fertilizers. You help support small entrepreneurial farmers who are committed to building the living soils of their farmland and the living souls of their employees. You also help lay the groundwork for agricultural diversity that has always been the backbone of cultural individuality. You help make the commitment to renewal that sustains the Earth's ability to nurture life. And you help others embrace the gratifying taste that come not only from eating good foods, but also from doing good things. When you buy Organic Foods, you make a conscious choice to eat well and to treat the Earth well.
12.7 oz bottle
Love this brand!
- by
Gwyn
This brand rules!!
Good
- by
Jimiquech
It was good
Perfect
- by
Meg Zakrzewski
I've been searching for a lightly flavored sesame oil with good cooking temperature. This is it! Not too strong tasting, but adds just enough to be a great complement to most meals I'll use it in. Also great for homemade popcorn!
OPEN SAYS ME
- by
Devin Koppel
Most people think the saying is "open sesame" but it's actually "open says me". The more you know....this oil is great btw.
It's okay
- by
Jennifer Medley
I bought the wrong sesame oil but used this because I hate wasting money. It wasn't very flavorful.
0786969010334
786969010334