Embroidered Wool Ornament, Llama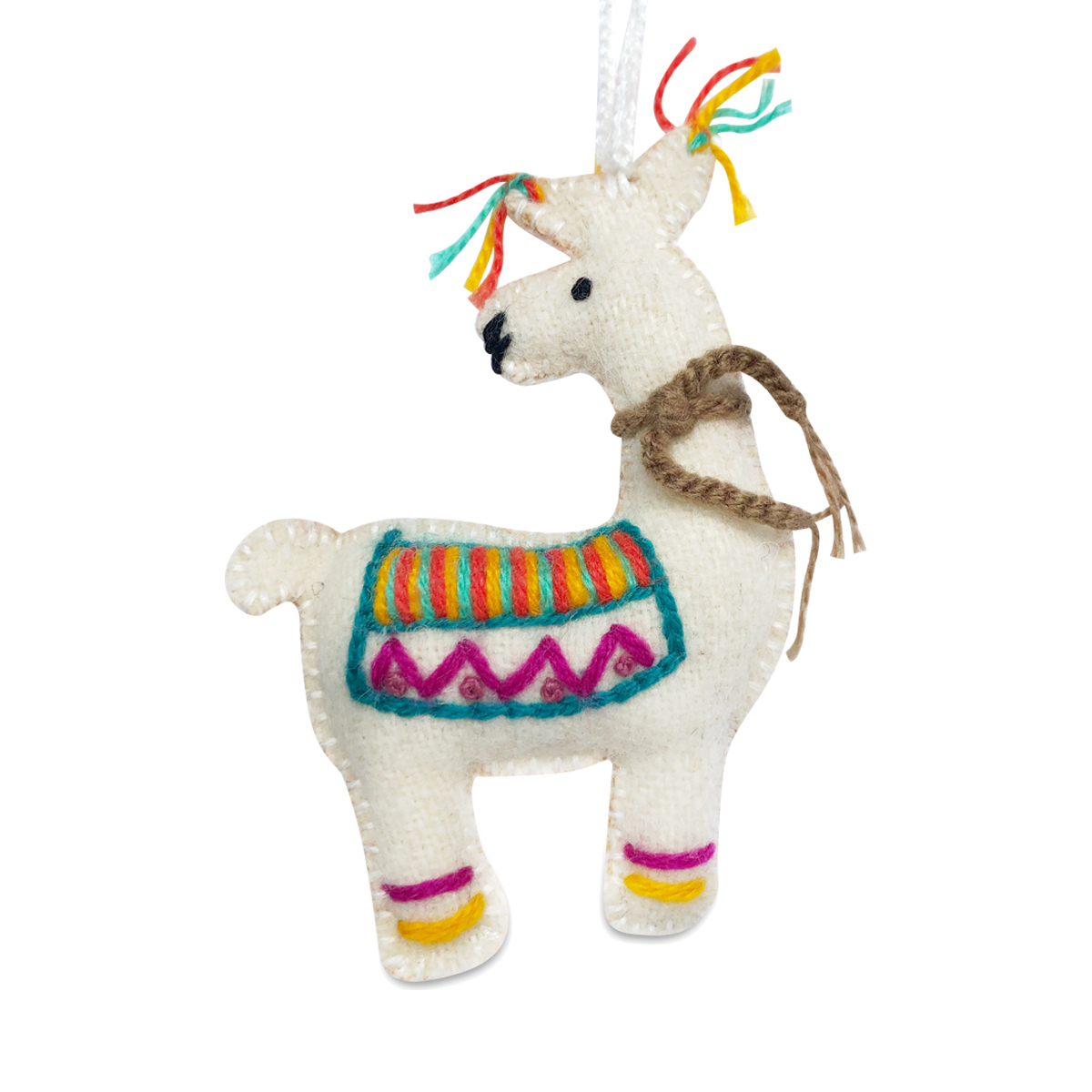 299990001962
Handmade by artisans in Peru using traditional craftsmanship methods, this charming woolen ornament features a white llama hand stitched and embellished with a colorful saddle.
1 count
Cute!
- by
Jennifer Thompson
This is super cute
Llama Ornament
- by
Susan B Zwerling
Bought cardinal and llama for my niece and nephew for this upcoming
Beautiful Craftsmanship and Colors
- by
Charlie Jaynes
This ornament has such beautifully vibrant colors. Good craftsmanship. Beautiful gift topper or tree decoration. And the best part is that the money is for a great charity.
Cute ornament
- by
Margot
Got this for my granddaughter who loves llamas
Llama ornament
- by
Jennifer Lindsey
So adorable! Great as a gift, or attached to a gift. Love the Llama!
0299990001962
299990001962