Large Square & Rectangle Natural Bamboo Bandages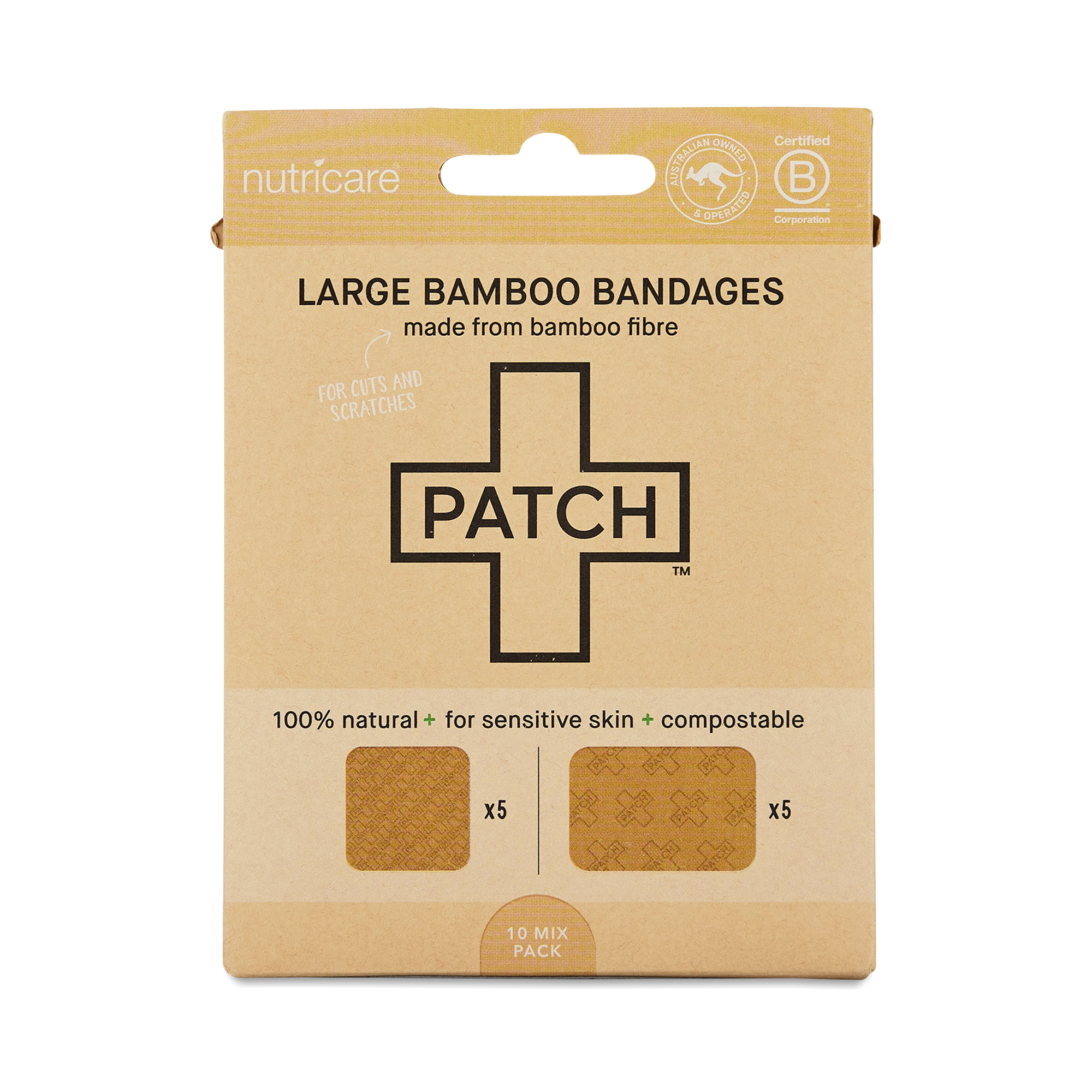 9351347001030
Help your skin heal faster with large bamboo bandages from PATCH. This eco-friendly option—with both square and rectangle shapes—is made using breathable bamboo fiber's and other compostable and sustainable materials. Designed for all skin types, you won't find any irritants here—that means no latex, plastic, or parabens.
10 bandages
Good sizes, don't stick that well
- by
Melinda
The sizes are useful but they don't always stay on for active kids.
Bamboo Bandage
- by
Sarah
Haven't had to use yet… but thankful for a natural option!
Great for sensitive skin
- by
Sarah Hicks
I have an adhesive allergy and these work really well for my sensitive skin. They adhere well to your skin, so they aren't constantly falling off as well.
Win for sensitive skin
- by
Aca Gibbons
My son has a mild to severe allergic reaction to different bandaids (even some latex free) but this brand has never irritated and we were glad to have these biggwr sized ones on a recent hiking trip.
best
- by
Ryan
Love these bandages! Doesn't hurt when taken off! Large ones are rarely kn stock so stock up when it is!
09351347001030
9351347001030