Marinara Sauce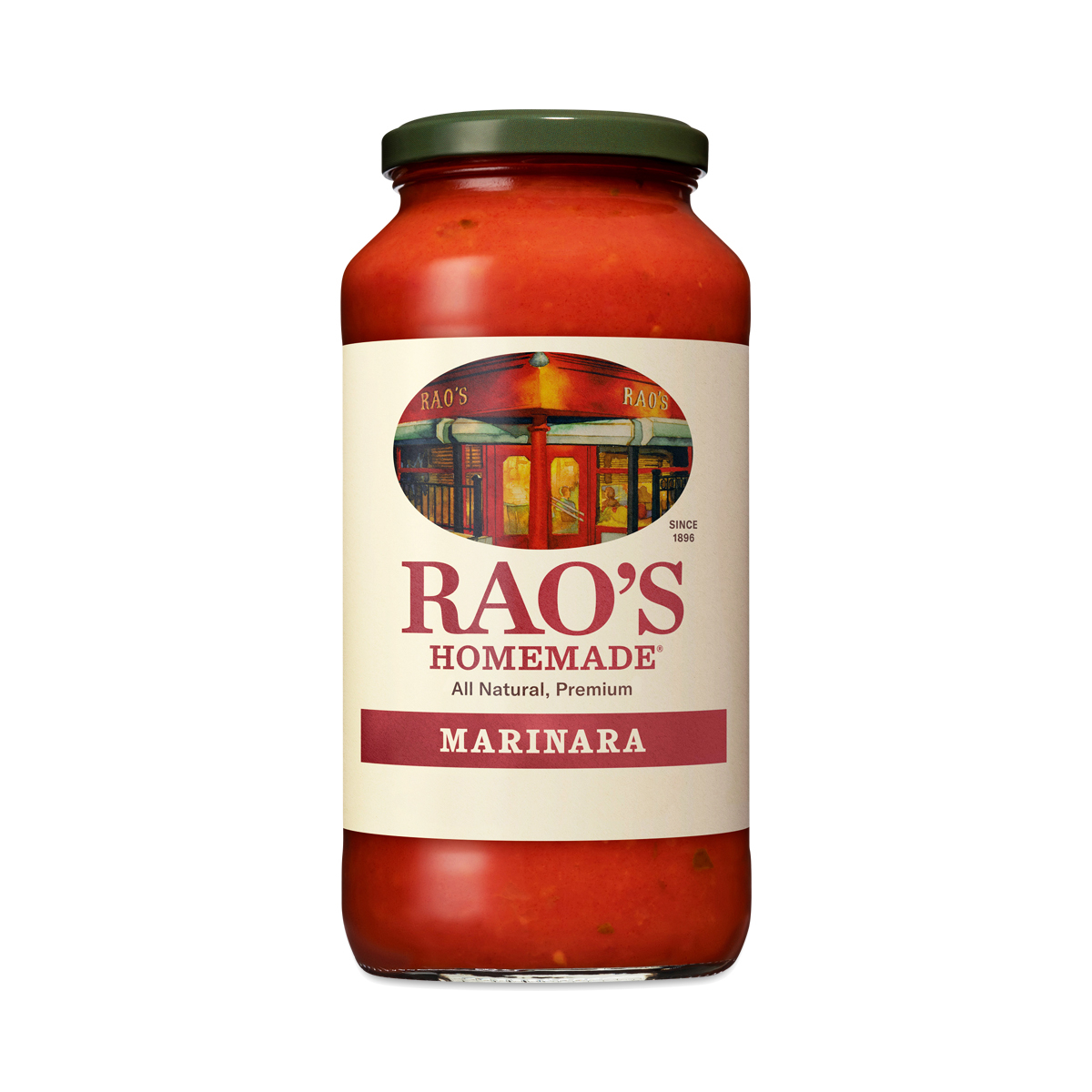 747479000079
Rao's Marinara Sauce is one-of-a-kind, made with imported Italian tomatoes and olive oil, as well as fresh garlic, onions, basil, black pepper, and oregano. Each jar uses quality, hand-picked ingredients that are free from any additives, preservatives, and chemicals so you can always have a jar of premium marina on hand for any pasta night.
24 oz jar
Very very amazing!
- by
Austin
Best sauce! Better then moms homemade! Shhh… don't tell her I said that!
Raos Homemade Marina Sauce
- by
Marsha
I love the taste and that its healthy for my family
good deal
- by
Leeanne
other than when you can find it on sale in the market, these are a great deal on thrive
Absolutely worth the hype
- by
Allegra Sparta
I wish it was a bit cheaper, but this is the absolute best jarred sauce out there. Much easier than making it on your own.
LOVE this!
- by
Melissa Longsworth
I have always been underwhelmed by a lager pasta sauce…until I found Raos. It's super flavorful.
0747479000079
747479000079