Classic Ranch Dressing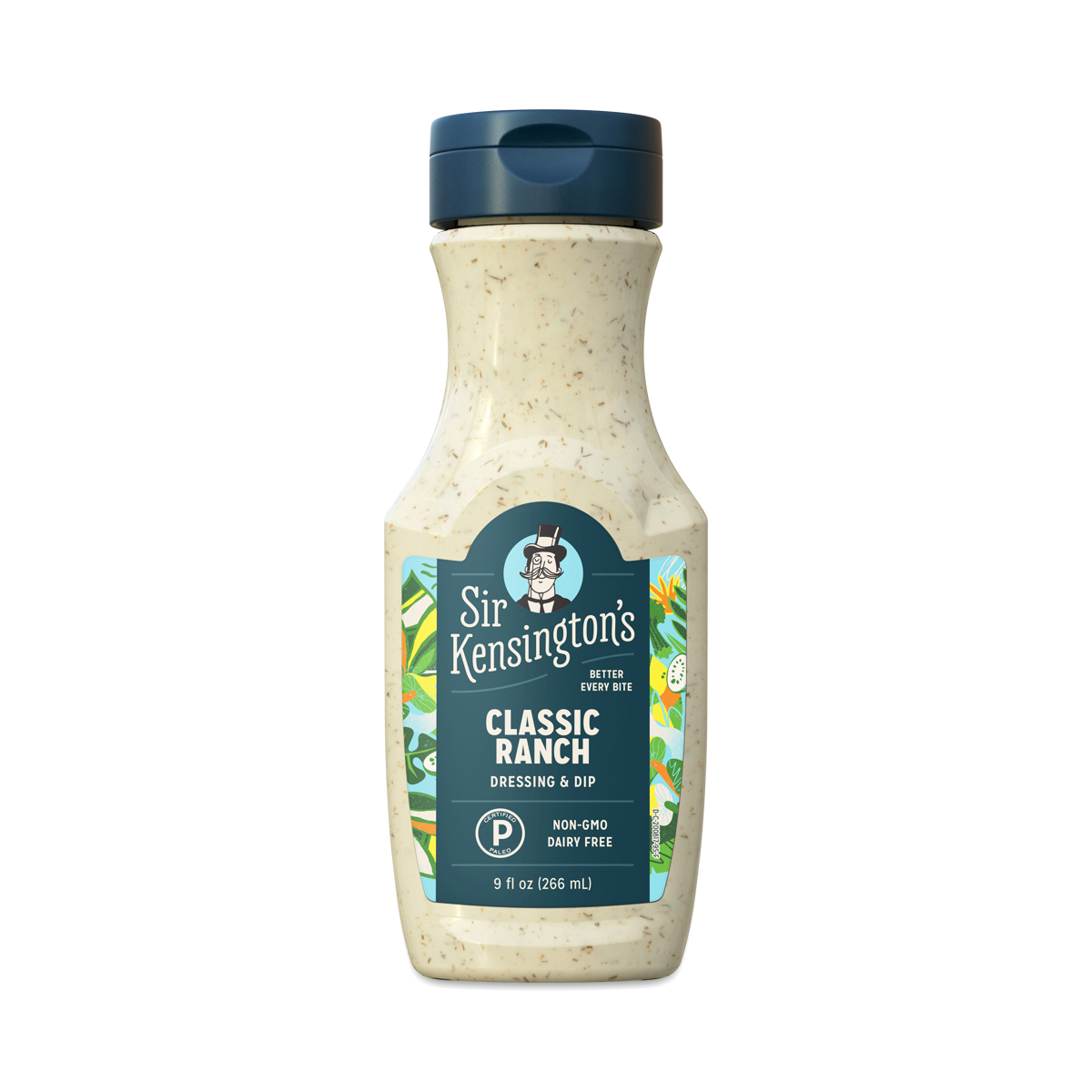 048001004009
This Ranch is kind of a big dill. Sir Kensington's reinvents ranch with a clean take on a classic taste. Our Ranch is dairy free, sugar free, and made with the highest quality, Non-GMO ingredients, like 100% sunflower oil and Certified Humane free range eggs. From carrots to corndogs, this ranch has range.
9 fl oz bottle
Ranch
- by
Jillian Russo
Not my favorite style of ranch but good
healthier ranch
- by
Halina
tastes great and good ingredients
Pretty Tasty
- by
ELEANOR MANUIT
I like my pizza with Ranch. I like my fries with Ranch. I like my wings with Ranch. So you get the point right? Ranch is a huge staple in my house & Mr. Kensington's is pretty good. However, the price of this bottle is too much to keep purchasing it. 5 Stars for Taste. 3 Stars for Price.
Gluten free
- by
Angela Lozier
My husband didn't care for this dressing.
Not ranch.
- by
Marissa
It doesn't taste like ranch AT ALL
0048001004009
048001004009