Unsweetened Tea Drops, Matcha Green Tea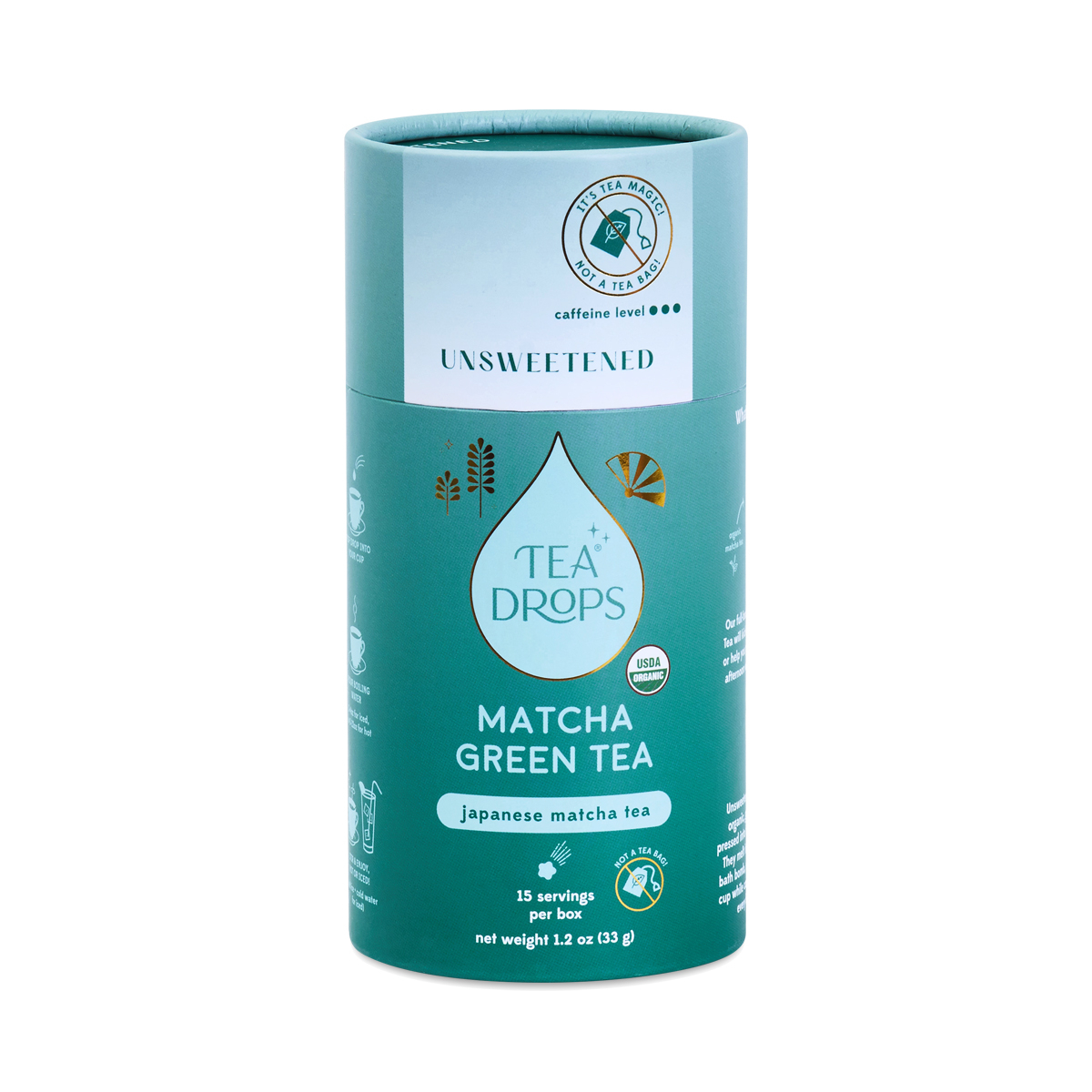 850020518258
Awaken your senses any time of day with full-bodied organic matcha green tea drops that dissolve quickly in your favorite mug and may support alertness. Individual drops feature ground tea leaves packaged in a recyclable cylinder and biodegradable paper box—think bath bomb, but for tea. Each purchase supports clean water initiatives.
15 count
Love!
- by
Tia
Super convenient packs. Tastes great
Great matcha
- by
Savannah Miller
This tea is so convenient and the flavor is on point. However, the only qualm I have is the fact the tea doesn't really dissolve welln at all. I definitely recommend a handheld milk frother to aid with this problem.
Great product
- by
Shane Boris
Very nice non-bitter taste. Would buy again.
Use a Strainer
- by
Malcom Richardson
These are made of ground green tea, but it isn't matcha. The ground tea leaves don't dissolve like a powdered matcha, so you get a mouthful of leaves at the end of the cup.
Yum
- by
Abby Adshead
Little difficult to dissolve, but easy mess-free way to have matcha! Recommend!
0850020518258
850020518258