Cod Liver, Lemon Flavor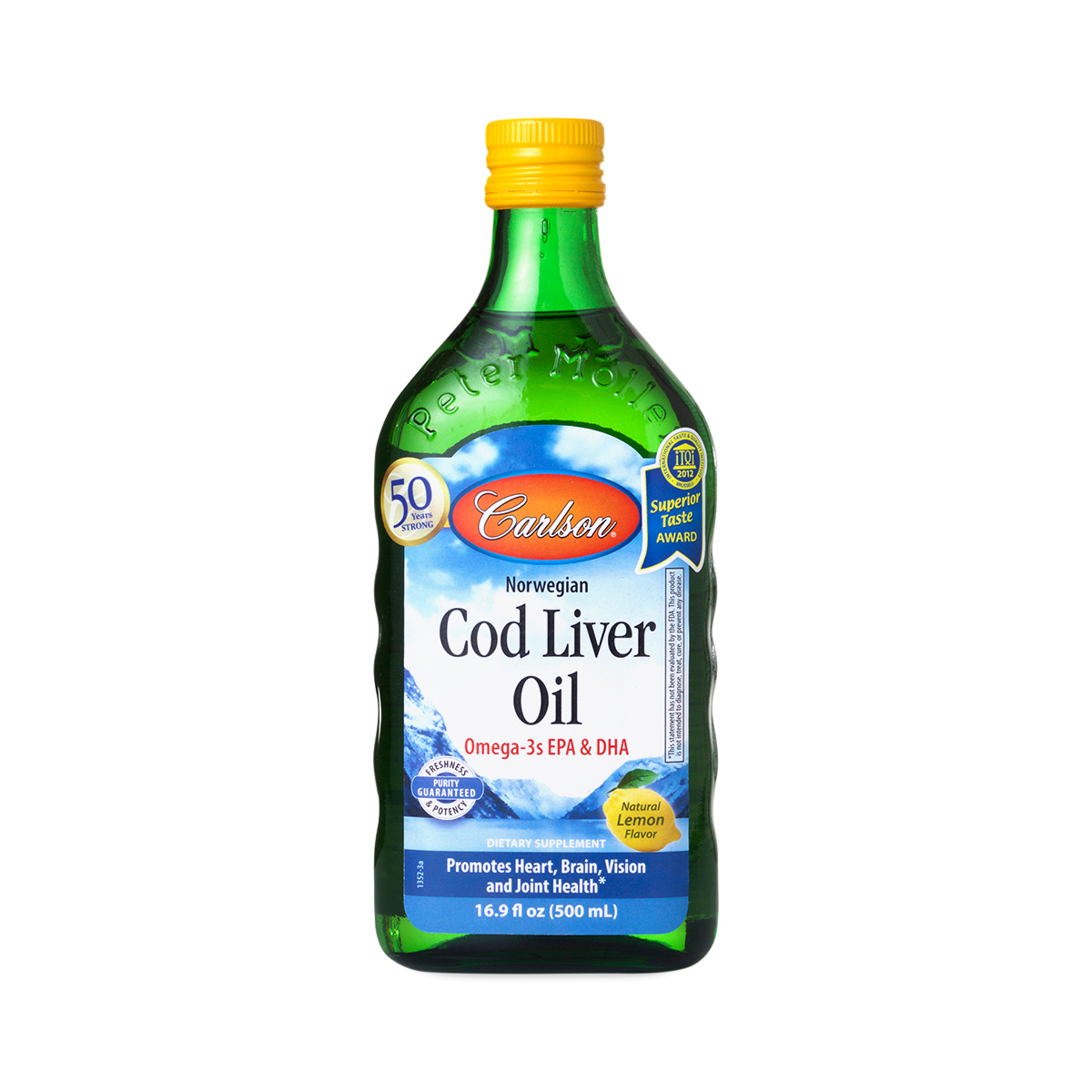 088395013522
From the deep, unpolluted waters near Norway, Carlson brings you the finest cod liver oil which is naturally rich in Vitamin A, Vitamin D3, EPA and DHA. Only cod fish caught during the winter and early spring are used, as the liver oil content is highest at this time of year. The oil is separated from the liver tissues without the use of chemicals. To ensure freshness of Carlson Norwegian Cod Liver Oil, the air inside the glass bottle has been replaced with nitrogen. This product is regularly tested (using AOAC international protocols) for freshness, potency and purity by an independent, FDA-registered laboratory and has been determined to be fresh, fully potent and free of detrimental levels of mercury, cadmium, lead, PCB's and 28 other contaminants. These statements have not been evaluated by the Food and Drug Administration. This product is not intended to diagnose, treat, cure, or prevent any disease.
16.9 oz bottle
Good value
- by
Charlene
This is a winter staple for my kids. They don't like fish. But the citrus flavor helps them get it down.
Good stuff
- by
Christopher
Taste fine, but i prefer the non-flavored version.
My kids vote yes
- by
Matt
My kids actually ask me for their fish oil because they love it! i mix it into orange juice
I give this to all my kids, and I take it as well!
- by
Megan Richter
I give this to my baby, toddler and preschooler- and take it myself! Can't get the husband to take it, but it works for our whole family and everyone loves the subtle lemon flavor! I mix in a liquid K2 supplement that tastes like olive oil and my kids don't even notice because of the lemon flavor of the cod liver oil. They make a great team!
Cod Liver, Lemon Flavor
- by
Sherry
I was hoping this didn't taste fishy and it does not! Just a nice lemon
0088395013522
088395013522