Hemp Extract-Infused Gummies, Recovery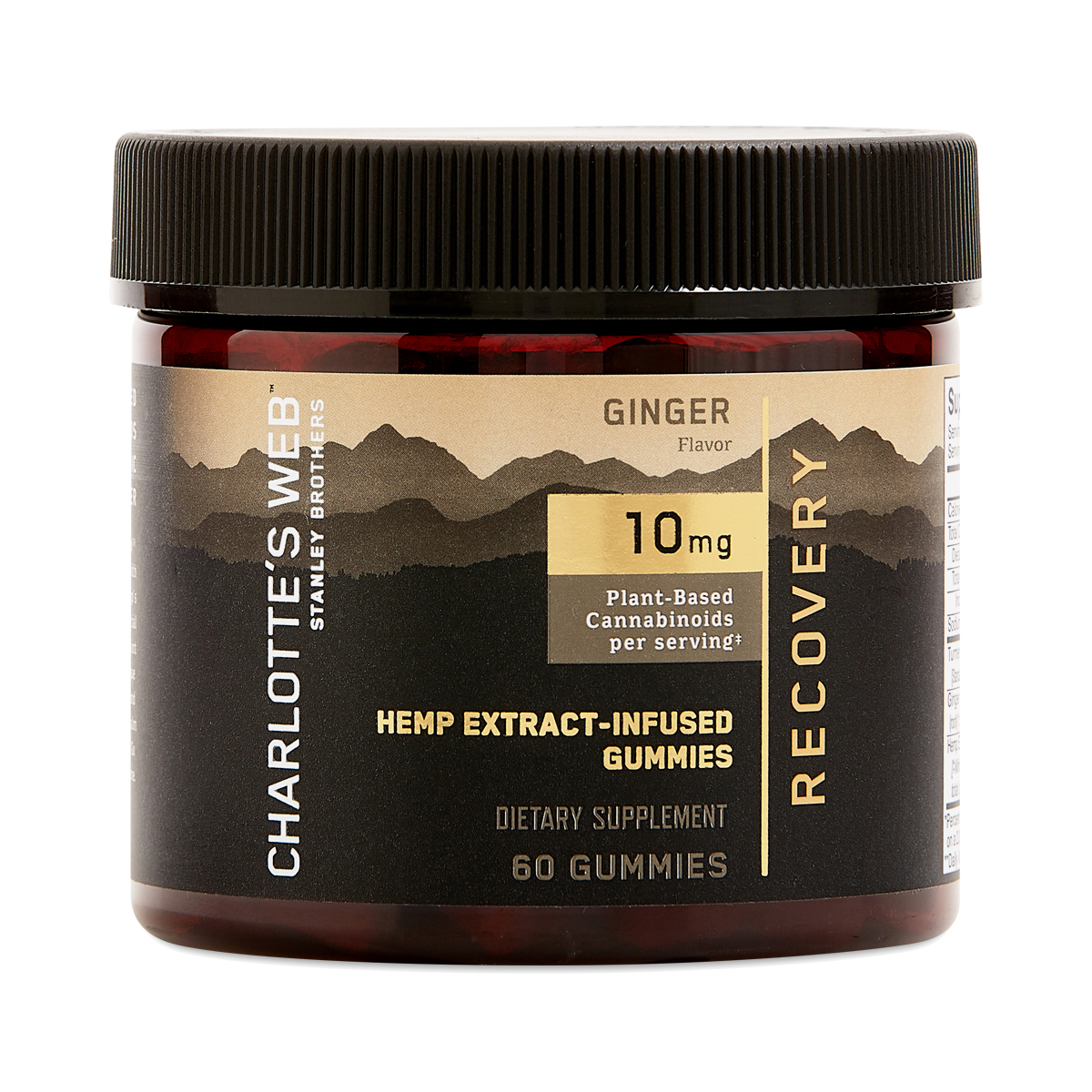 843119100878
Yes, good things from the Earth can come from a gummy. Charlotte's Web Recovery gummies are not only squishy and delicious, they help support exercise-induced inflammation. These gummies are specially formulated with a botanical blend of ginger, turmeric, and our proprietary whole-plant hemp extract with CBD to support joint health and joint strength. These statements have not been evaluated by the Food and Drug Administration. This product is not intended to diagnose, treat, cure, or prevent any disease.
60 ct
Tasty, but no effect
- by
Amelia Bennett
Quite delicious, can't taste the hemp, but don't notice any help with recovery.
Helps me sleep & relieves muscle tension
- by
Faith
Helps me sleep & relieves muscle tension
Hmmm. I tried
- by
Nina
I got this brand because I love several of their flavored gummies. This one though is hard to swallow, has an overpowering taste of turmeric and didn't give me any good cbd boost.. I was taking it for swelling ..
Ehhh
- by
J Jarrell
Taste wasn't for me, or anyone else in my house hold
Great for post-surgery
- by
Nina
I used these after ankle surgery and I really think they helped me bounce back quickly. They definitely kept me calm while on weeks of bed rest. I shared with my mom who takes turmeric in liquid form and she said these were really effective. Highly recommend.
0843119100878
843119100878