Choose Your Own Chocolate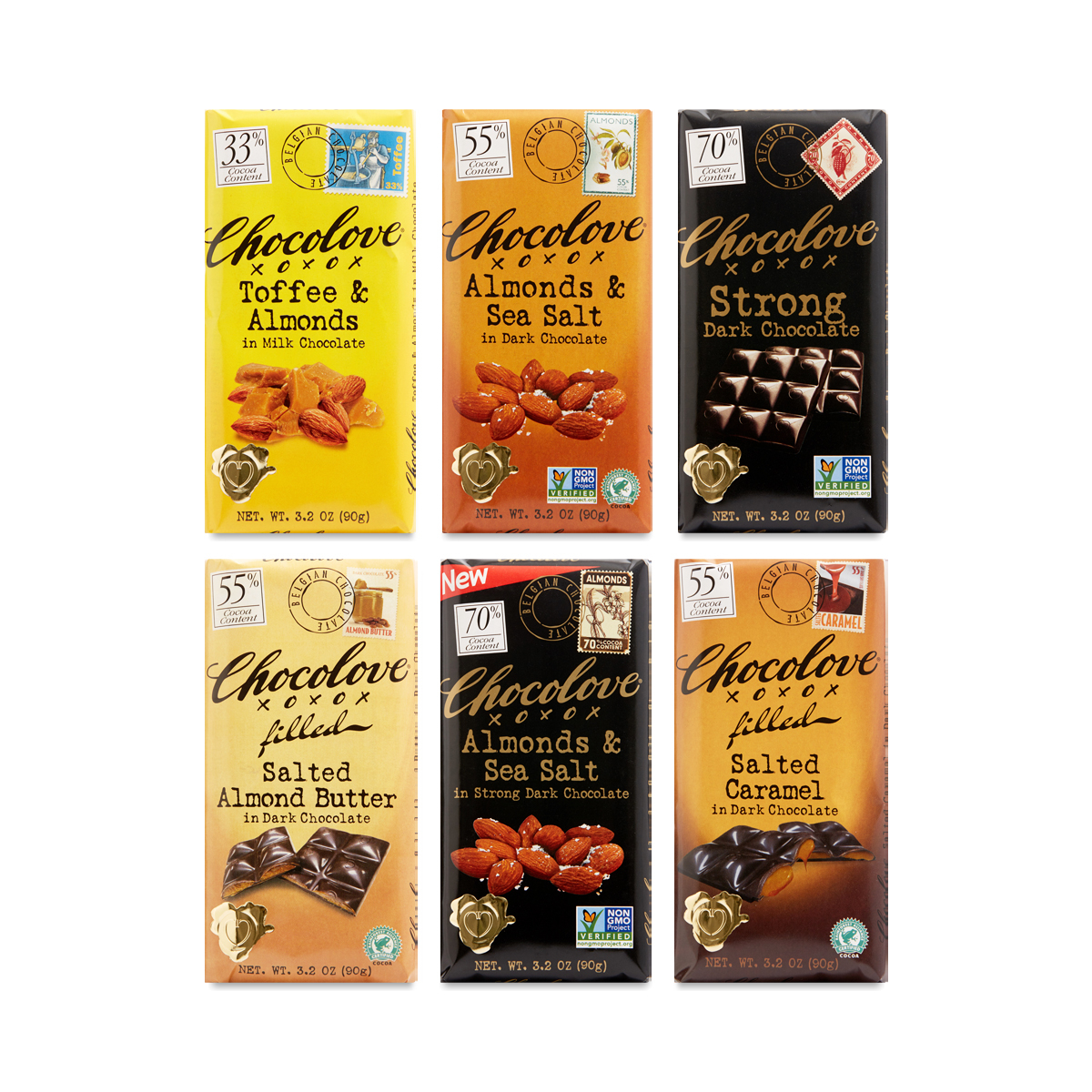 choose_chocolove6
Chocolove produces chocolate that delivers on quality, taste, and affordable luxury. Choose between 6 delicious & decadent bar flavors - 70% Strong Dark Almonds & Sea Salt, 33% Milk Chocolate w/ Almond & Toffee, 55% Salted Caramel Chocolate, 55% Almonds & Sea Salt, 55% Salted Almond Butter, & 70% Strong Dark Chocolate .
Choose 6 items
Wow!!!!
- by
MICHELLE LOTT
These are so decadent and full of flavor. Each bite is amazing. The price for all 6 is a bargain for the quality of chocolate and options.
Love
- by
Gail
Chocolove, Choose Your Own Chocolate
Great "healthy" candy
- by
Hope
These chocolates have a good consistency and great flavor overall. The only flavor I really disliked was the pink ruby chocolate (I thought it would be creamier, but it tastes akin to a hard candy). The salted caramel is very salty! I recommend the dark chocolate very highly, though
Happy I got 6
- by
Megan
Annoyed I had to buy so many but then I ended up liking it haha
Love
- by
Melinda
I love these chocolates. Just be sure to consume them fairly quickly. This may be the same with all chocolates, but I waited a year to eat some and they were dried out.