Sweet & Savory Bison Bacon Bites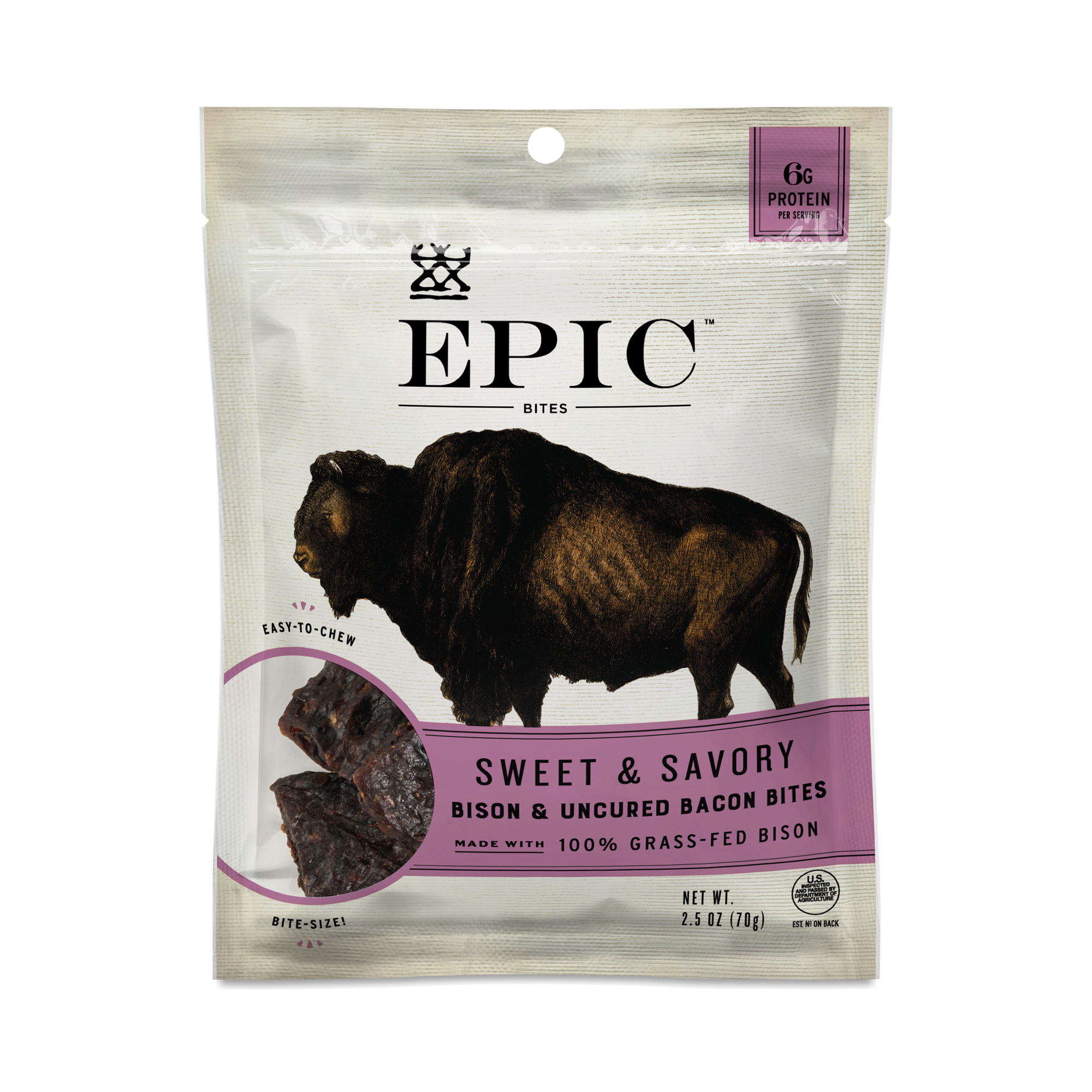 732153028555
Our Bison + Bacon Bites are a sweet and savory snack guaranteed to satisfy your highly evolved carnivore palate. We achieve this flavor forward experience by balancing sweet notes of golden raisins with savory bacon. To take our Bites to the next level of sensory pleasure, we add organic chia seeds for a slightly nutty texture. As with all EPIC products, our Bites are inspired by the founding principle of our company: "Feed others as you wish to be fed."
2.5 oz pouch
So good!
- by
Becky
Very tender and flavorful little bites. My husband loves them!
Mold alert
- by
gabriela
This product had mold inside the package… Very disappointing and shocked that Thrive would sell something like this.
Bison bites
- by
Kendall
Such a tasty snack!
I didn't love them but my dog did!
- by
Kyleigh
The flavor was a bit tangy for me but my dog loved them :)
Good
- by
Carlie
Chewy and good flavor
0732153028555
732153028555