Sweet & Savory Bison Bacon Bites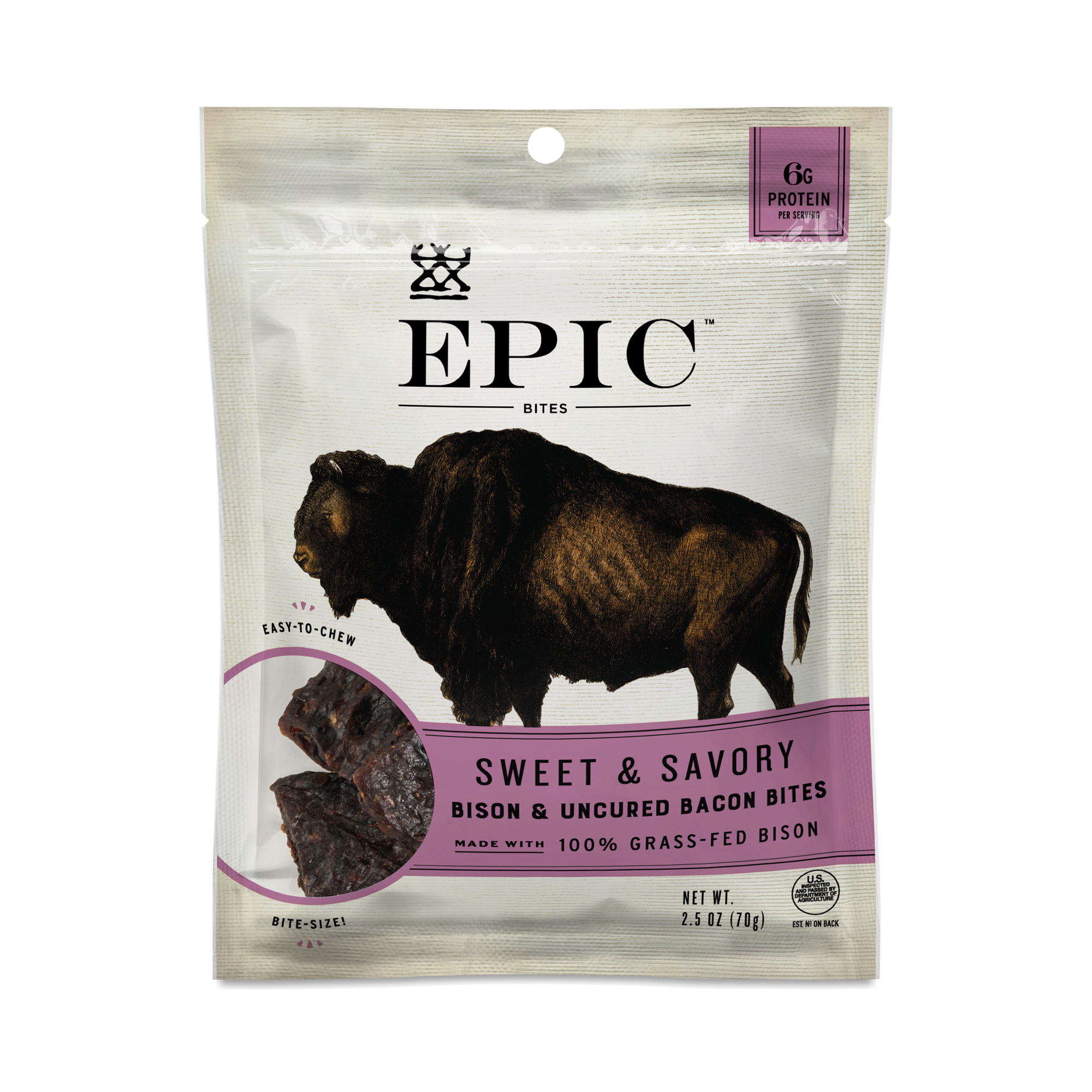 732153028555
Our Bison + Bacon Bites are a sweet and savory snack guaranteed to satisfy your highly evolved carnivore palate. We achieve this flavor forward experience by balancing sweet notes of golden raisins with savory bacon. To take our Bites to the next level of sensory pleasure, we add organic chia seeds for a slightly nutty texture. As with all EPIC products, our Bites are inspired by the founding principle of our company: "Feed others as you wish to be fed."
2.5 oz pouch
like!
- by
Kennan Wyne
my husband enjoyed!
Delicious
- by
Natalee
Ordered these multiple times just delicious.
Change up!
- by
Patricia
I use this for salads and omlets.
Would buy these all the time!
- by
becca
Amazing!
Tasty
- by
Vivian
Moist and flavorful
0732153028555
732153028555