SeaVegi Seaweed Salad Mix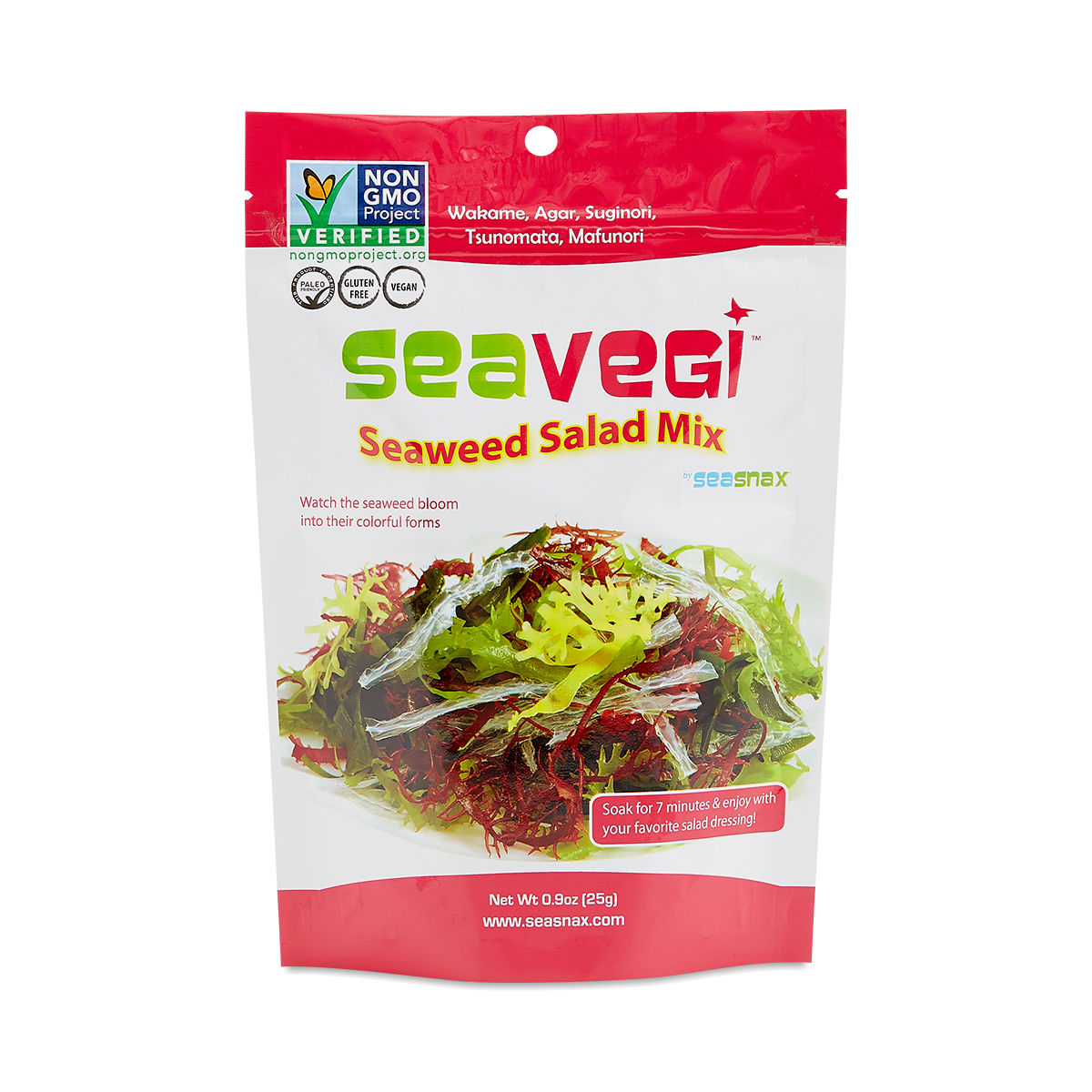 609722798501
Five sea vegetables converge in this SeaVegi Seaweed Salad Mix from SeaSnax. Brimming with essential vitamins and minerals from nutrient-rich veggies like wakame, agar, suginori, tsunomata, and maufunori, this salad will nourish you from the inside out. Just rehydrate the ingredients in cold water for seven minutes before serving.
0.9 oz pouch
Makes a tasty salad
- by
Monica
I like the convenience of this as well as the diversity in the bath. Contains types of seaweed I've never tried. I like to grab a little handful, rehydrate, drain the water off and dress with liquid aminos and acv and a little sesame seed and dehydrated garlic. Makes a nice breakfast or lunch side.
The salad that grows when you eat it.
- by
Kelli
Great seaweed salad , add it to your other salad fixings after soaking or just eat it as a regular seaweed salad and watch it grow!!
So yummy and easy
- by
asia
I love including sea vegetables in my diet and this variety is so yummy and easy to use
Cool little treat
- by
Emily
Pretty amazed at how this stuff tasted.
Keep an open mind, know when to close your mouth
- by
Jenny
I became nauseas halfway through eating this peculiar preparation. It is nothing like seaweed salad from sushi restaurants. If I'm being honest I should've stopped eating it after the first bite, but I was trying to force something that just wasn't there. This seaweed salad and I simply do not click.
0609722798501
609722798501