Organic Raw Vegan Coconut Butter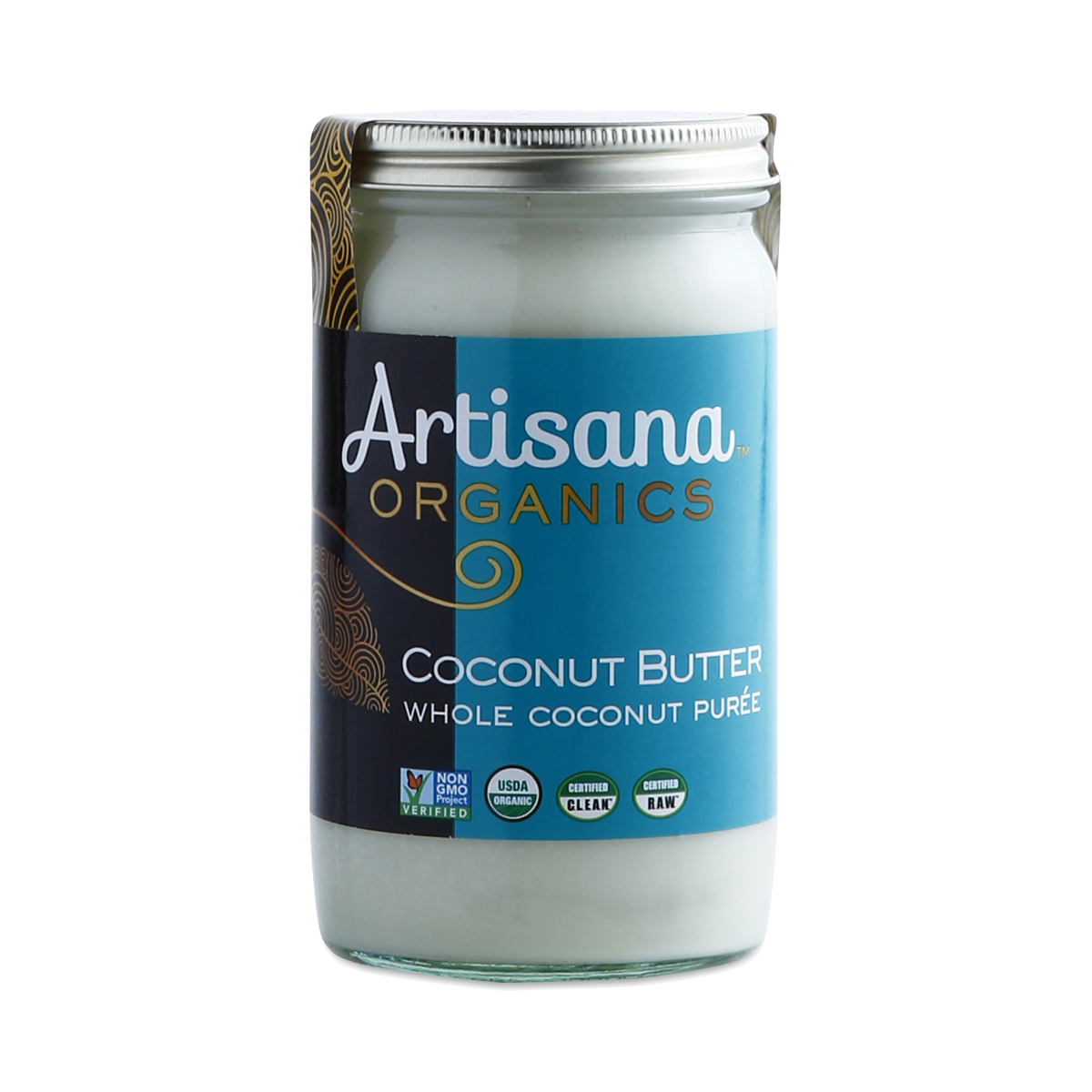 870001002583
Organic raw coconut is the only ingredient listed in Artisana Organic Raw Vegan Coconut Butter. This butter is made fresh from whole coconut meat, not just the oil, so this dense and nutritious spread can be used in place of butter, added to favorite recipes, or even enjoyed alone! And it's full of fiber, protein, vitamins, and minerals.
14 oz jar
Bliss in a bottle
- by
Darrin J Gehry
This is my new guilty pleasure... mix it with some raw cacao nibs or dark chocolate chunks for a spoonful simple treat. Healthy fats and fairly low in sugar, but tastes absolutely heavenly!
Be careful…
- by
Kathryn
I'm guilty of standing at the pantry with a spoon. I can go through a jar of this way too quick! So yummy! Best texture of coconut butter I've found
Great stuff
- by
Terence
Rich and creamy.
This is good
- by
Catina
Tastes excellent!!
0870001002583
870001002583