Pest Powder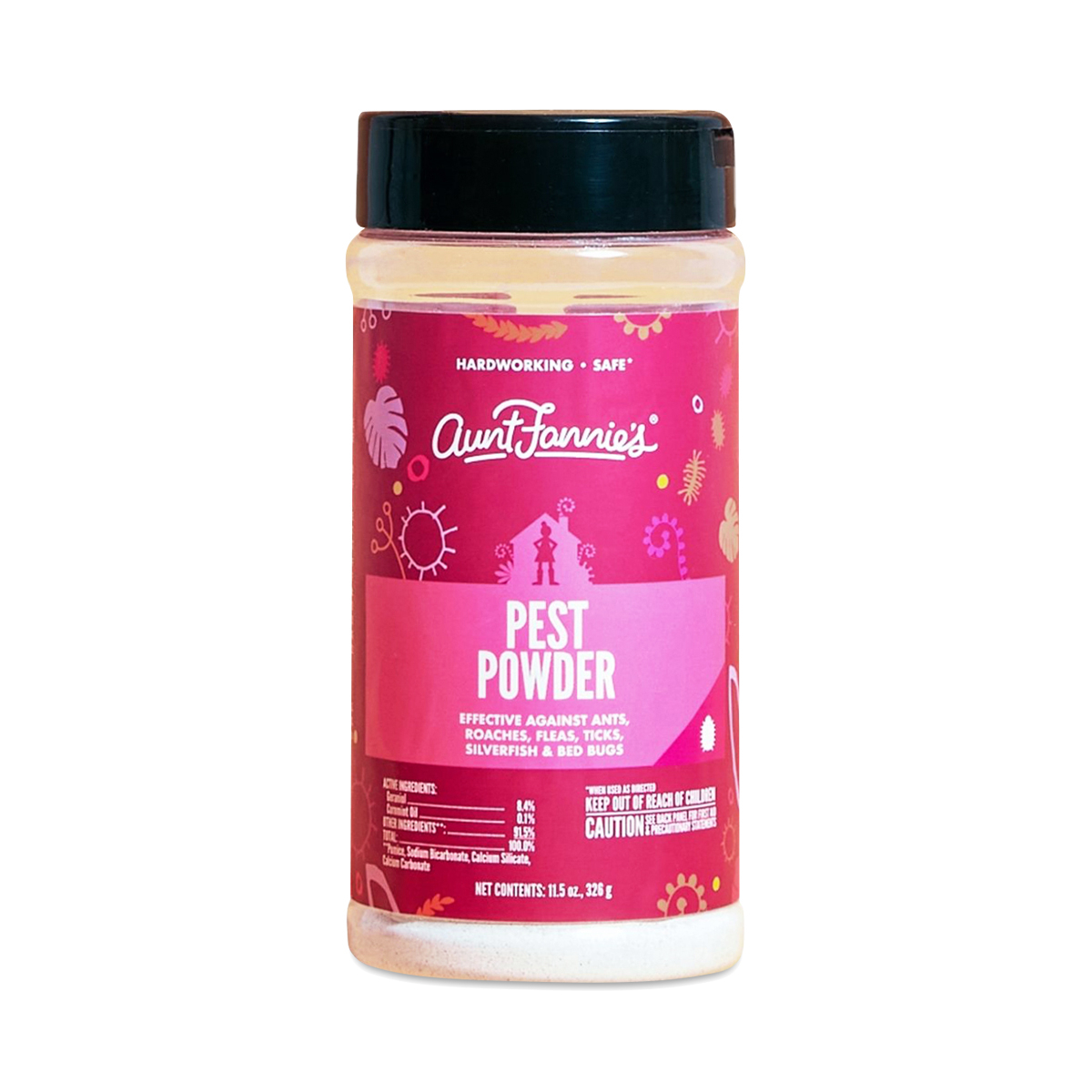 857261005950
Bye, bed bugs. Aunt Fannie's Pest Powder effectively shows bugs the door using plant-powered ingredients and essential oils. To use, sprinkle in cracks and crevices, and over your carpet as needed.
11.5 oz bottle
Smells good, no bugs
- by
Laura Leigh
I haven't seen any bugs since using this!
smells good
- by
Angela
it definitely repels, but doesn't actually kill any bugs.
Great for ants
- by
chelsea
This stuff was an awesome short term fix for an ant problem last spring!
amazing
- by
Victoria
actually took care of the fruit fly problem! loved it and bought more!
Invigorating idea!!
- by
Mae Moniem
Non-toxic and free of harsh chemicals and nasty odors. What's not to love. Powered by essential oils... cool beans!
0857261005950
857261005950