Chickpeas Pasta, Penne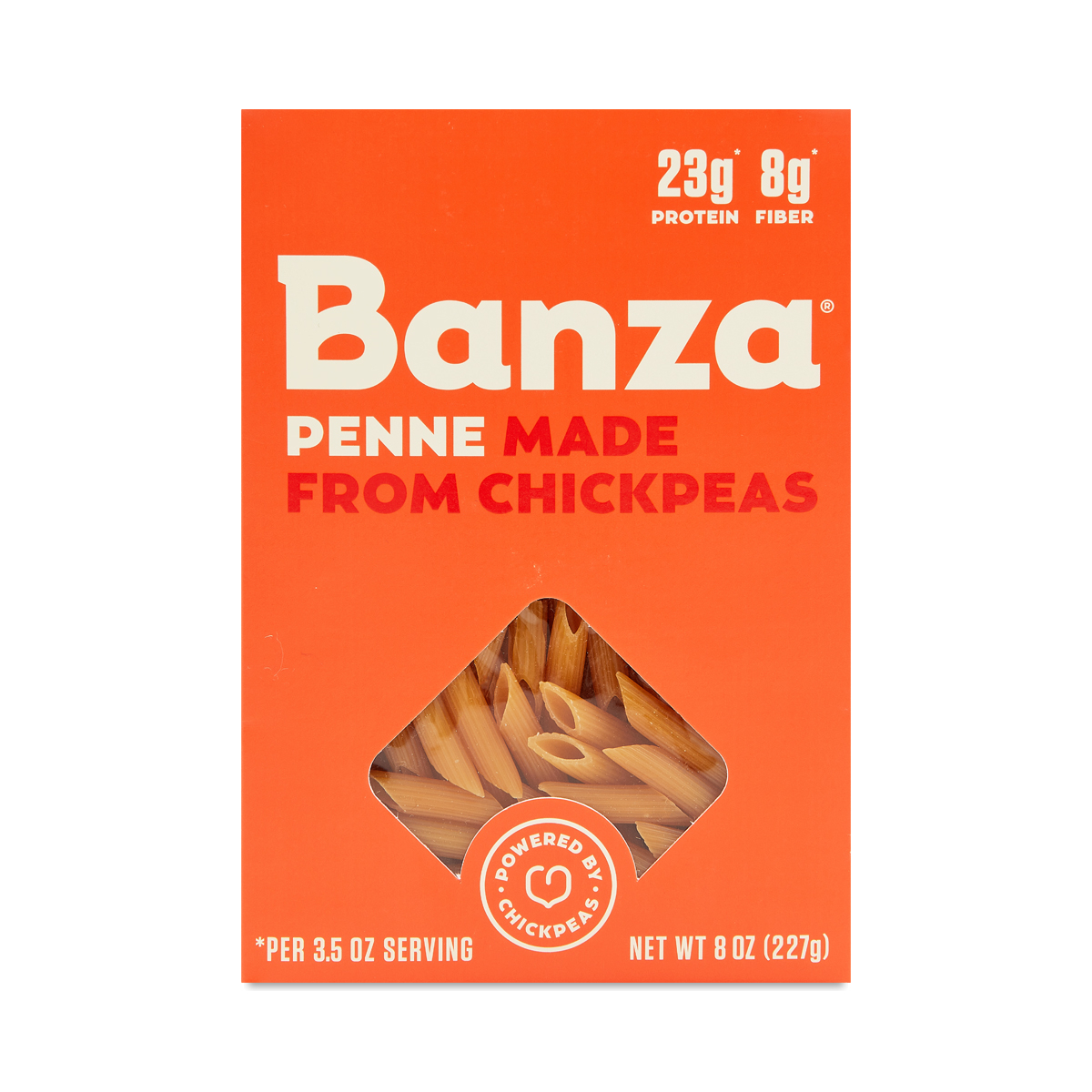 857183005007
Pasta is wonderfully filling—at first. But, those empty calories won't keep you full for long, which means you'll be hungry shortly after eating it. Banza Penne Chickpea Pasta is different, though, made with chickpeas instead of traditional starches. This "secret superfood" offers four times the fiber, double the protein, and nearly half the carbohydrates of traditional pasta, which will keep you satisfied and feeling good after a hearty meal. This pasta contains 90 percent non-GMO, naturally gluten-free chickpeas, along with pea protein, tapioca flour, and xanthan gum (which stands in for eggs as a binding agent). Unlike some other gluten-free pastas that fall apart if cooked a little too long, Banza Penne Chickpea Pasta softens while still holding its form. It's perfect as a stand-in for any penne recipe, from a simple plate of marinara and meatballs to a colorful primavera packed with fresh vegetables.
8 oz box
Favorite pasta
- by
Caitlin
All time favorite GF pasta. Cooks nicely and reheats well
not for me, but could be an acquired taste
- by
Gail P Fennell
Personally didn't like the taste or texture of this pasta. i prefer the lentil-based ones, but could be worth a try if you like chickpea flavor
Good
- by
Phylicia Marcelin
Great taste it's one of my favorites
Banza
- by
Allison Brewer
Love using this brand as an alternative to normal pasta shells
Yummy!
- by
Katie
Love this pasta
0857183005007
857183005007