World's Best Mac & Cheese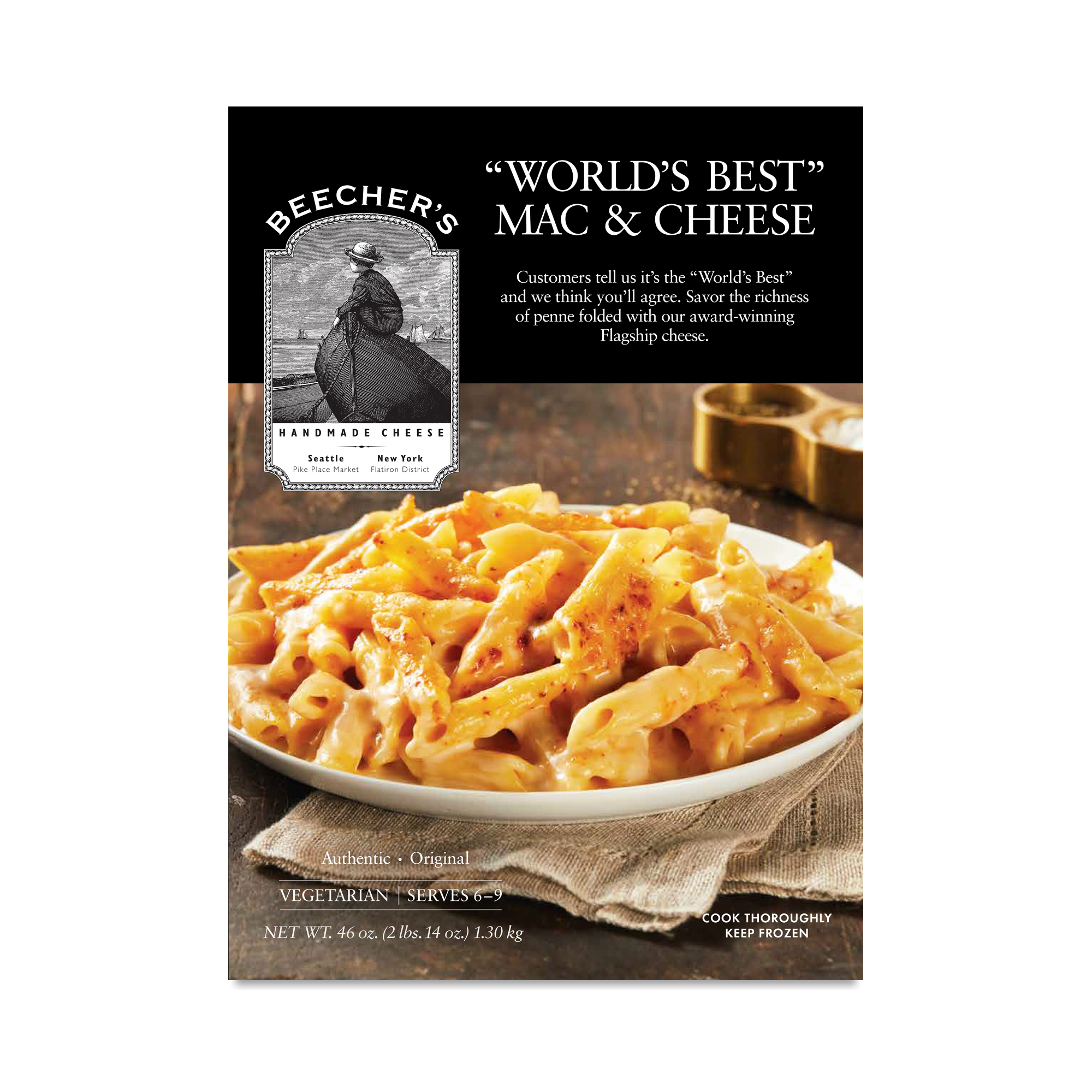 782045113388
Beecher's award-winning vegetarian mac and cheese recipe is made with a combination of handcrafted cheeses, a hint of spice, and penne pasta. It tastes best fresh from the oven and delivers 21g of protein per serving too. The large pan (46-ounces) serves 6 to 9.
46 oz box
Tastes like home
- by
Jillynn Walker
We used to live near a Beechers cheese factory and had easy access to their tasty mac and cheese. Gooey and toothsome with a touch a of spice. We love still being able to get it in our Thrive order.
Easy side
- by
Nicholas
Delicious and easy to make. It really couldn't be simpler
Great for the whole family!
- by
Sonya Brooks
My family really liked this product. Good side dish!
Delicious
- by
Rachael
Our favorite Mac and cheese.
The title says it all
- by
Jenny
Best frozen Mac and cheese I've ever had.
0782045113388
782045113388
Beecher's Handmade Cheese