Granite and Stone Cleaner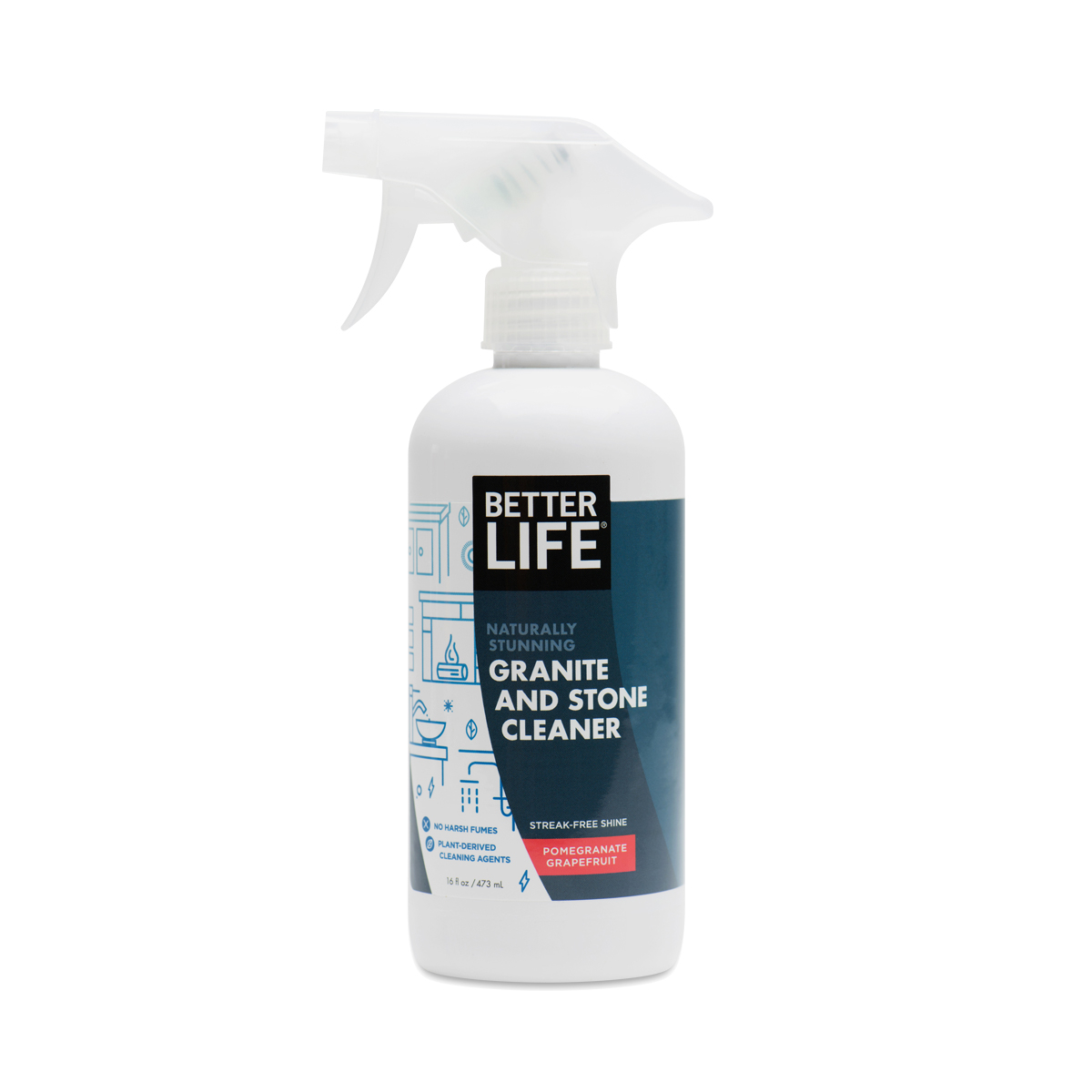 895454002102
Protect your countertops naturally with Granite and Stone Cleaner from Better Life. The formula is designed for use on high-end stone surfaces like quartz, marble, granite, concrete, travertine, limestone, and terrazzo.
16 fl oz bottle
Great on kitchen counter
- by
Lourdes Avinaz
My favorite cleaner to use on my kitchen counters. Light and pleasant scent without overwhelming chemical smel..
awesome
- by
Ashley Cool
Love this cleaner for my quartz! It smells amazing and leaves the counters streak free and sparkling.
Smells so amazing!
- by
Morena
Better Life, Granite and Stone Cleaner
Good product
- by
Ruthann
Better Life, Granite and Stone Cleaner
Cleaner
- by
Chris
Better Life, Granite and Stone Cleaner
0895454002102
895454002102