Bleach, Oxygen Plus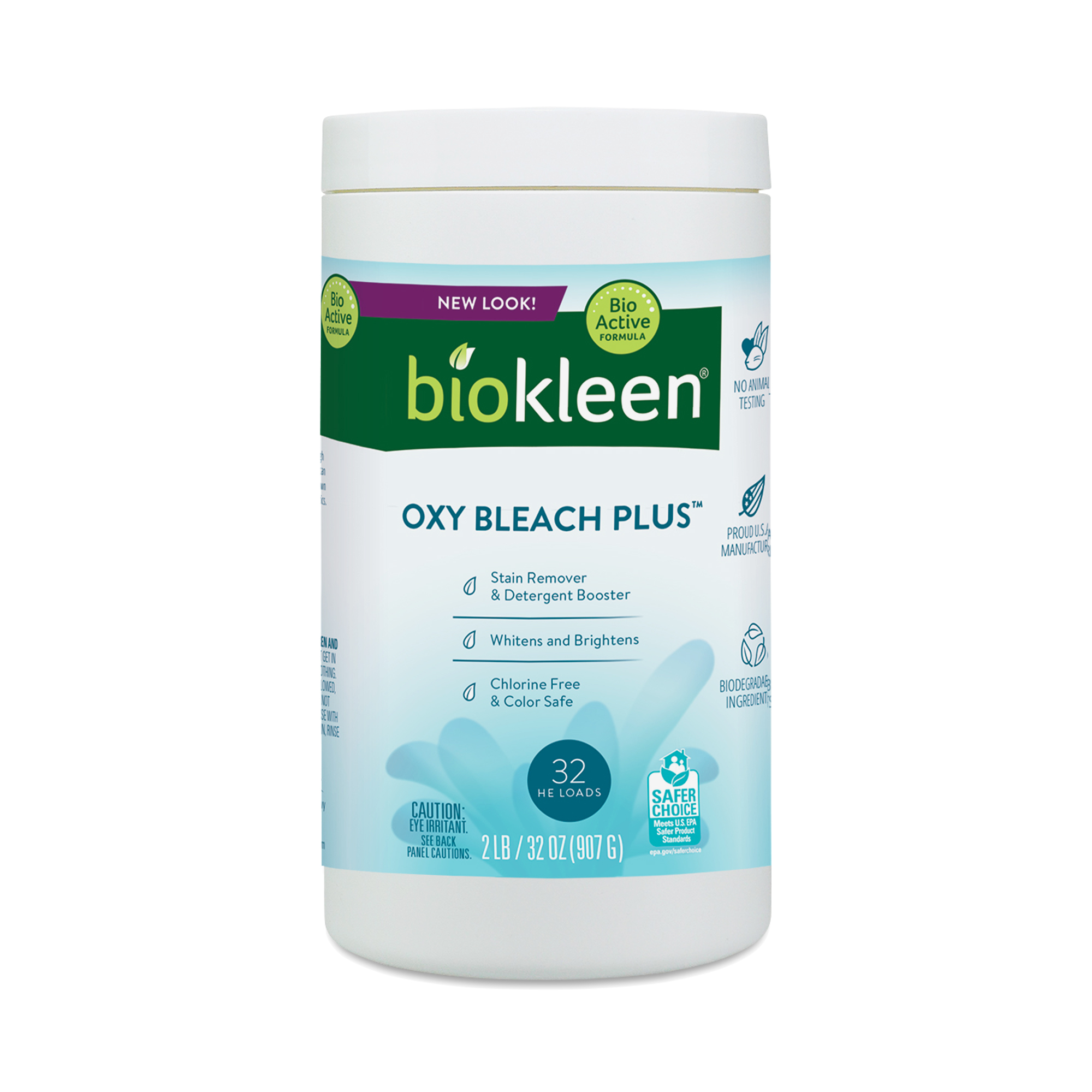 717256000493
Give your laundry detergent a makeover with this non-toxic, color-safe formula. It does more than just brighten colors and whites—it contains enzyme and oxygen boosters, grapefruit seed extract, and conditioners that fight stains, mildew, and corrosion. Clothes stay fresh and clean without any artificial fragrances. 32 loads.
32 oz container
Good product but package was horrible
- by
Nichole Lyn Villafane
The inside edges of the container scrapped up my hands every time I used it. I could have put it into a new container but kept forgetting until it was time to use it. LOL Really shouldn't have to change containers.
Works great!
- by
Gretchen
Works great and I am happy not using bleach for whitening all of my white linens! I even used this on vintage linens and it eotked nicely
Not recommended
- by
Baruch
Clumped up and didn't dissolve after a full wash cycle , also did not notice it working at all.
great
- by
Molly
works wonderfully as a bleach alternative.
Great for hard water + cloth diapers!
- by
Alex
This changed our cloth diaper routine! A must have for washing non-cotton overnight diapers.
0717256000493
717256000493