Limited Edition Oat Bars, Gingerbread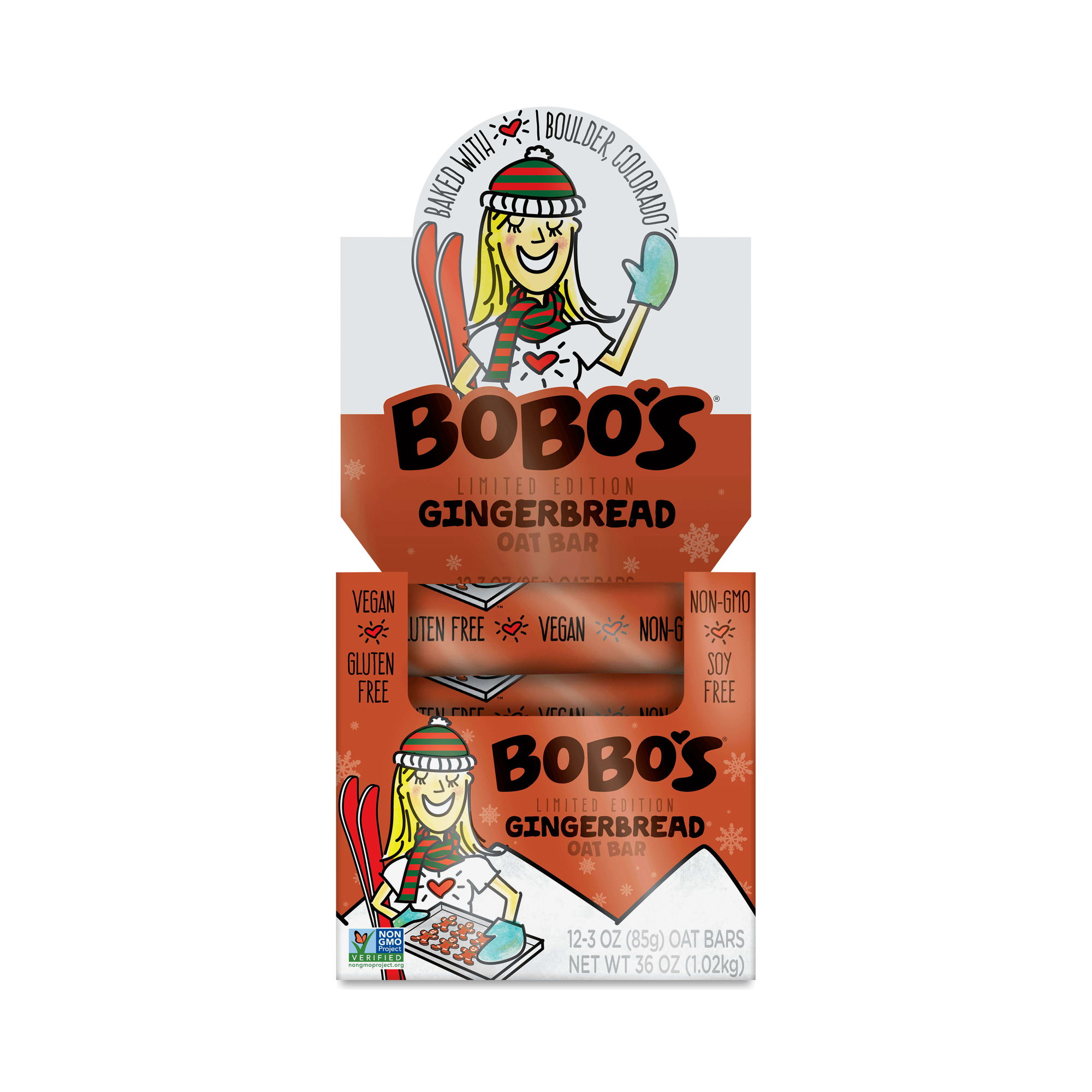 829262000807
Bobo's seasonal gingerbread bars harken back to your favorite holiday recipe featuring warm spices like nutmeg, ginger, cinnamon, and allspice. These bars are baked in small batches using whole grains and Certified Gluten-Free ingredients.
36 oz box (12 bars)
Bobs
- by
Elizabeth
Best bars ever!!!!
Not gingery
- by
Anna
I was expecting a zing of ginger but this tasted like every BoBo bar. It is very filling and sometimes I saved half oat bar for later. My kids and husband devoured them.
Not a favorite
- by
Rita Lazaga
I like the Bobo's apple filled bites and the lemon poppy seed bars, so I wanted to try this limited edition gingerbread bar. They don't taste like gingerbread to me and the Bobo's bars and bites are too sweet to me now. I wish they would reduce the sugar, then I might buy them again.
Sturdy, hearty and amazing taste
- by
David
These oat bars are so very good. Great flavor and texture. Really fill you up.
Addicted!!
- by
Cindy
Keep these coming all year long please!
0829262000807
829262000807