Semi-Sweet Chocolate Mini Chips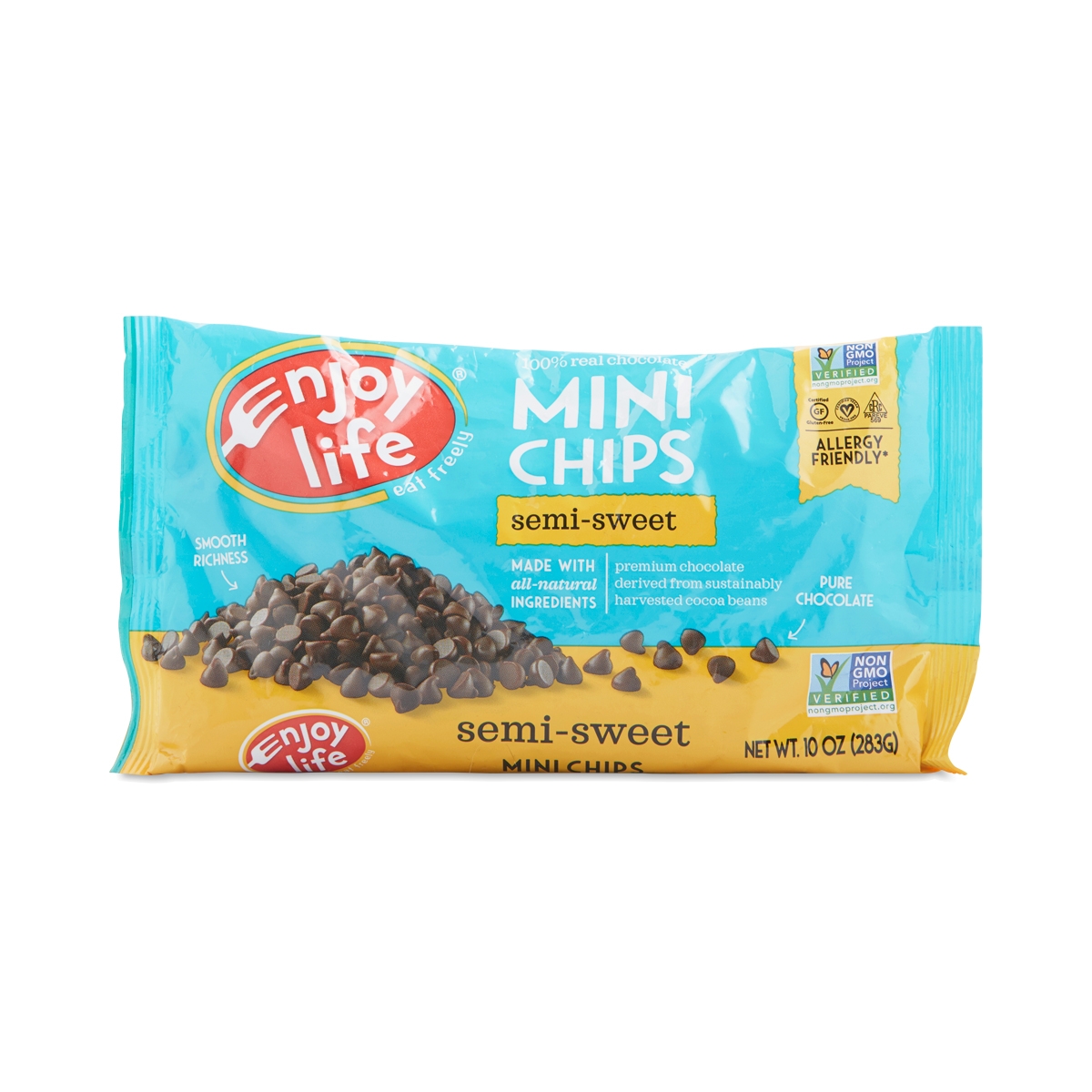 853522000306
These chocolate chips are not only allergen-free, but a healthy alternative to many of the sugar-laden products on supermarket shelves. Enjoy Life makes its version solely with evaporated cane juice, natural (and non-alcoholic) chocolate liquor, and non-dairy cocoa butter. The chips are also free of trans fats, cholesterol, and sodium
10 oz Bag
Yum!
- by
Jennifer
These mini chocolate chips go well in a peanut butter ball keto friendly recipe that is part of my daily snacking routine. Thank you!
Safe and healthy
- by
Angela Lozier
My favorite baking chips.
Can't tell the difference
- by
Holly Aron
We can't tell the difference between these and regular chips
pretty good deal
- by
Jaiden
these are by far my favorite allergen friendly chocolate chips and are around the same price as they are in store, so it's very convenient to get them on here
Mini Chips
- by
Gwyn
We used these up so quick for all kinds of baked good. Doesn't take coconutty which is nice for a change.
0853522000306
853522000306