Semi-Sweet Chocolate Mini Chips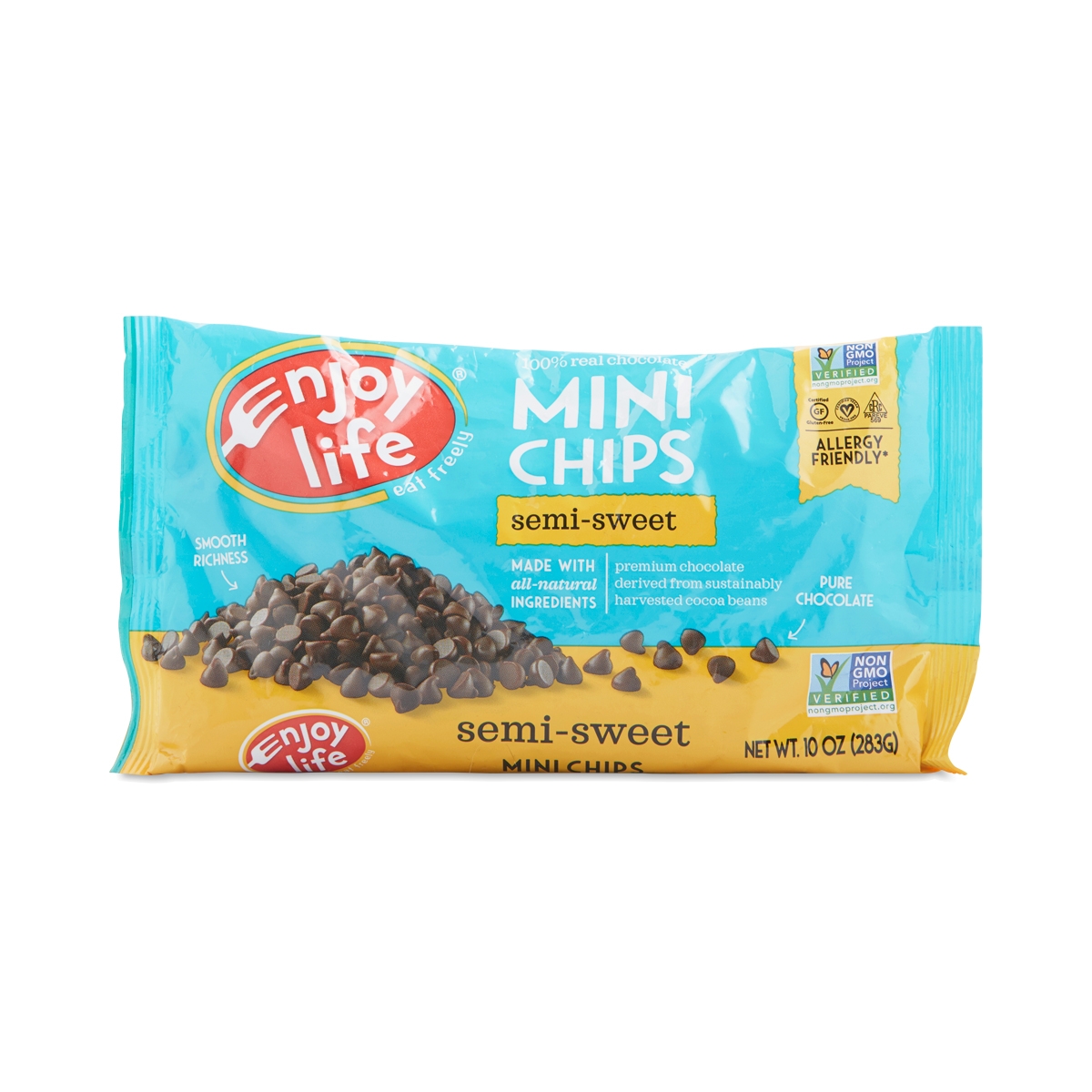 853522000306
These chocolate chips are not only allergen-free, but a healthy alternative to many of the sugar-laden products on supermarket shelves. Enjoy Life makes its version solely with evaporated cane juice, natural (and non-alcoholic) chocolate liquor, and non-dairy cocoa butter. The chips are also free of trans fats, cholesterol, and sodium
10 oz Bag
Fav chocolate chips
- by
elissa
These are my absolute fav chocolate chips. The mini size makes them perfect for everything!
Jw
- by
Josie
Best chocolate chips !
Yum
- by
Melissa
Great alternative to regular chocolate chips.
The best dairy free alternative
- by
Kacia
These mini chocolate chips are perfect to use in everything. They also melt like the real deal.
my favorite
- by
Jessie
love the tiny choco chips the best.
0853522000306
853522000306