Sweet & Savory Bison Bacon Bites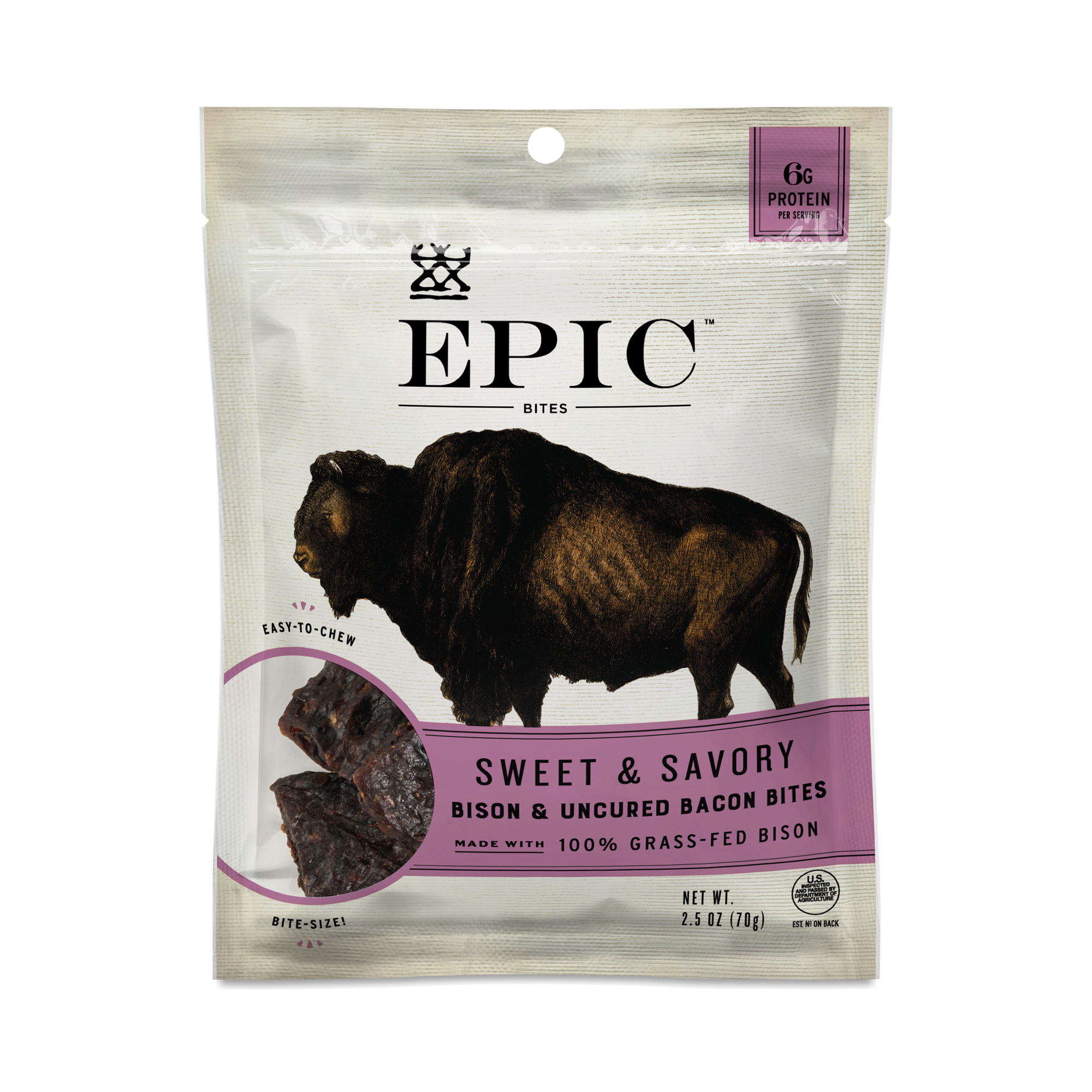 732153028555
Our Bison + Bacon Bites are a sweet and savory snack guaranteed to satisfy your highly evolved carnivore palate. We achieve this flavor forward experience by balancing sweet notes of golden raisins with savory bacon. To take our Bites to the next level of sensory pleasure, we add organic chia seeds for a slightly nutty texture. As with all EPIC products, our Bites are inspired by the founding principle of our company: "Feed others as you wish to be fed."
2.5 oz pouch
excellent
- by
Jennifer
love this snack! excellent flavor
never tried bisom before
- by
Allison
was impressed
not bacon
- by
Stacy
Our fault, we originally purchased to be a replacement for bacon. We did not notice until after our first bite it was sweet. We do overall like Epic productd.
Yummy
- by
Ada
I really like the flavor and texture of this product. I used to buy a lot of bison meat products, but it got too expensive to continue doing it. I was surprised to see that I could get a bison meat product again, and in my budget. A+.
like!
- by
Kennan Wyne
my husband enjoyed!
0732153028555
732153028555