Adaptogen Beauty with Tremella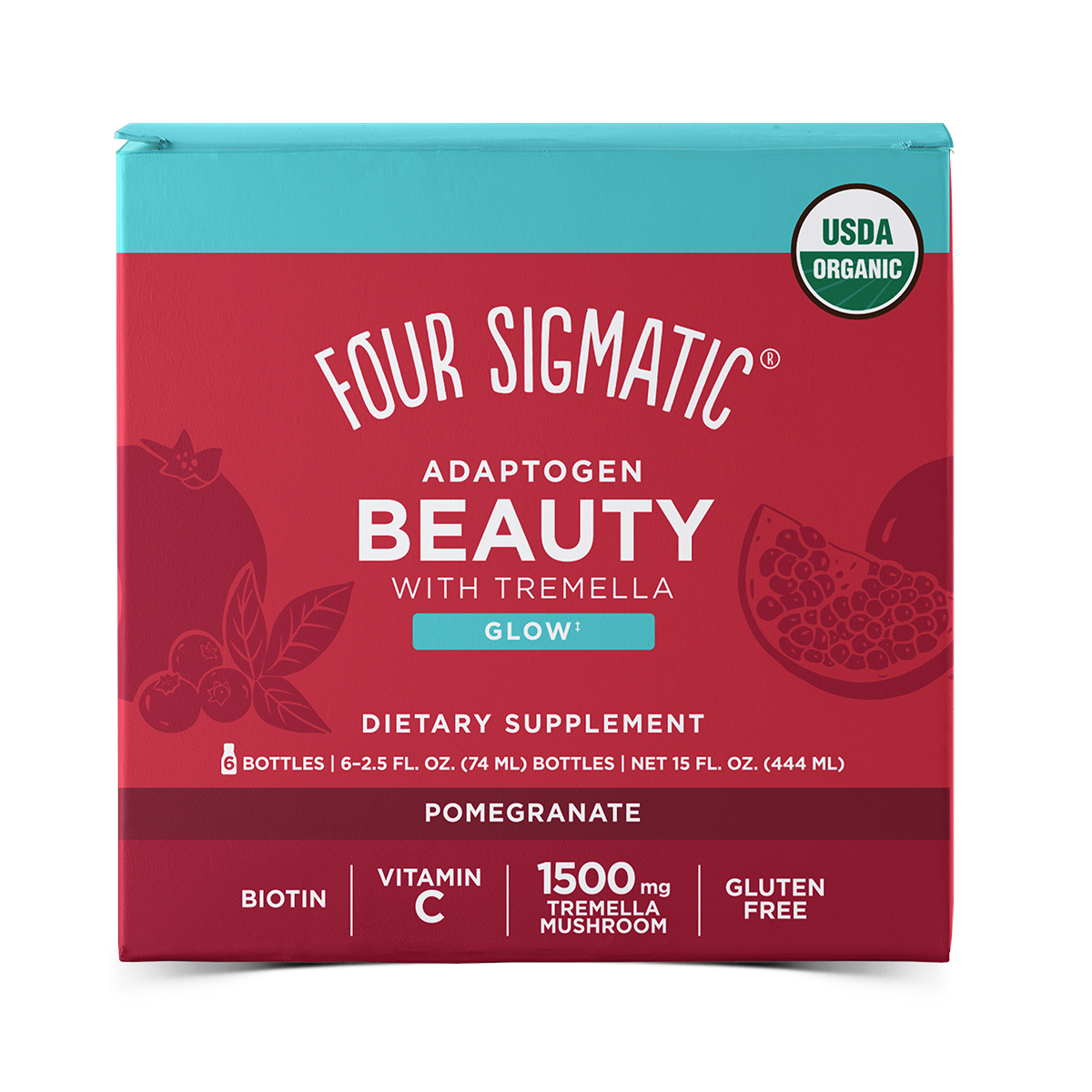 816897022076
Glow up with a delicious sip of pomegranate blueberry flavored shot. You'll shine with the delicious power of high dose Tremella mushroom to retain moisture, Biotin for hair, skin, and nails, and antioxidant Vitamin C sipped daily.
6 bottles (2.5 oz each)
unsure
- by
Lisa Jurgens
tastes amazing but a bit beyond my price range to continue using.
Careful on empty stomach
- by
Meghan Holly
I love 4 sigmatic and generally like this product, but it does make me ill when taken on an empty stomach. Sensitive stomachs beware
adaptogen
- by
Heather
I love all four sigmatic stuff. this was a little pricey for 6 servings. but the flavor was great
tastes nice but ?
- by
Jennifer Gore
Unsure whether this does anything for my skin but it certainly tastes nice. I am a fan of other Four Sigmatic products, especially the hot drinks. There is compelling data that mushroom extracts are superfoods beneficial to health. I'm always willing to try!
Nice product
- by
Mary Tauras
I didn't notice the effects very much but I think with these it's hard to tell how it's being metabolized and most supplements are better with some ongoing use. They are also a little pricey but it's understandable for what it is. I think these types of products should be more locally sourced to reduce on packaging and waste. I'm glad I tried it and I'll continue to learn what adaptogens we can source more locally.
0816897022076
816897022076