The Ring Veggie Brush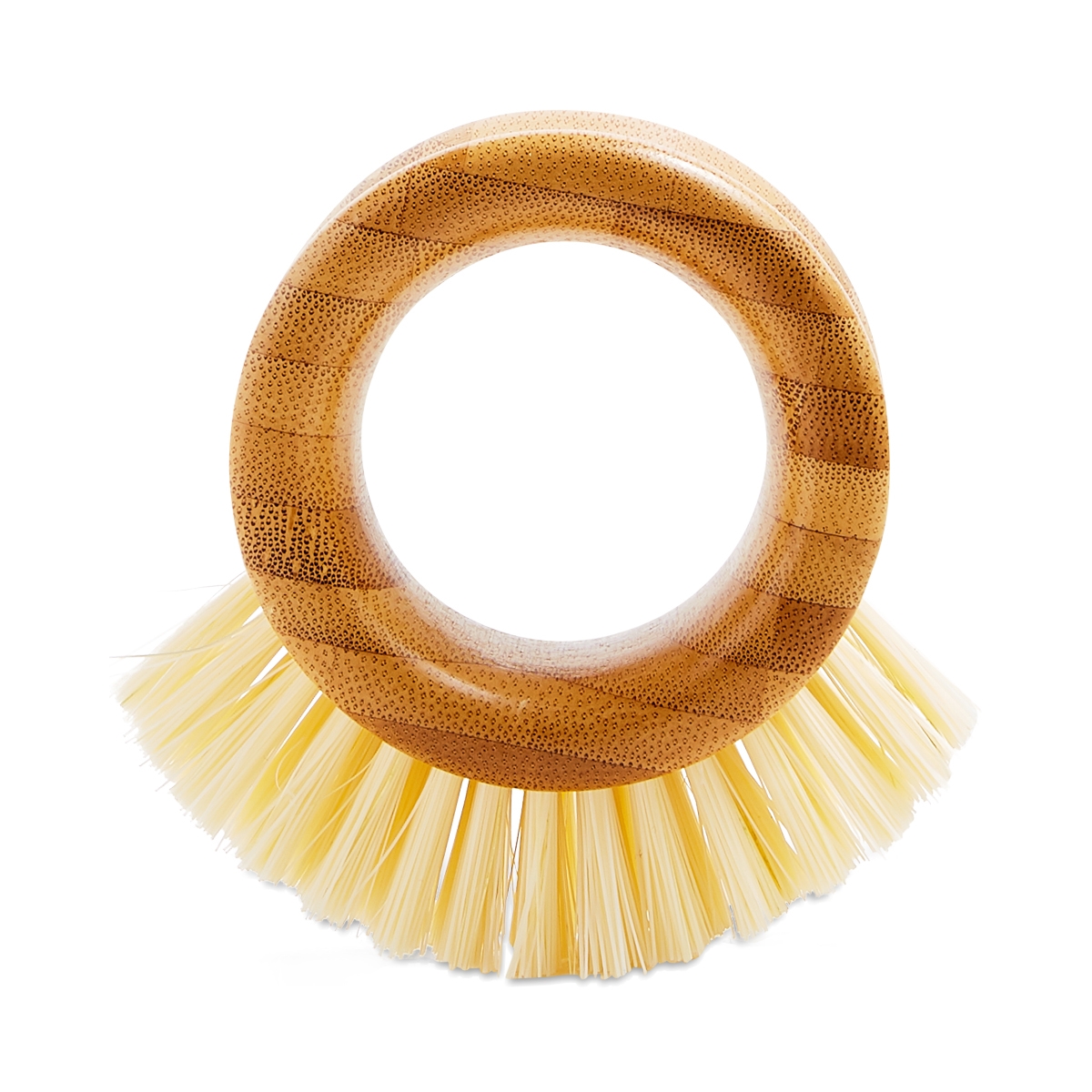 850166002093
We're all about farm to table, but could probably do without all the mess that comes with it. Get your organic produce squeaky clean with this little earth-friendly wonder that works on everything from the firmest peppers to the most delicate peaches. - Cleans all produce from apples to zucchini - Comfy handle lets you clean with ease - Combination of tough recycled bristles and more gentle plant fiber bristles, ideal for produce
1 each
Awesome veggie brush!
- by
Jennifer
This brush is easy to hold and does a great job of taking dirt off of veggies, especially potatoes. I recommend highly and would buy again.
Good product.
- by
Melissa
I wash all my produce with this and it hasn't flattened or Freyed
Awkward to hold and mildewy
- by
Corey
The shape ended up being awkward to hold and use, and mold/mildew started growing after only a few weeks even though I kept it in the dish rack where it could air out after use. Disappointed in this :(
not rough enough for me
- by
Malissa
This feels like good quality but the brush isn't hard enough to clean beets well. I don't really prefer the ring style either. I thought I would try it and maybe it's just my hands but I prefer a solid piece I can grab. I like the ring for hanging it to dry though. I will use it some but I wouldn't buy it again.
Not stiff enough
- by
Katha Zubin
this brush is really cute, classy, and easy to hold, but not nearly stuff enough to use as a vegetable scrubber. Im not really sure what it could be used for...ended up recycling it.
0850166002093
850166002093