GaiaKids Echinacea Goldenseal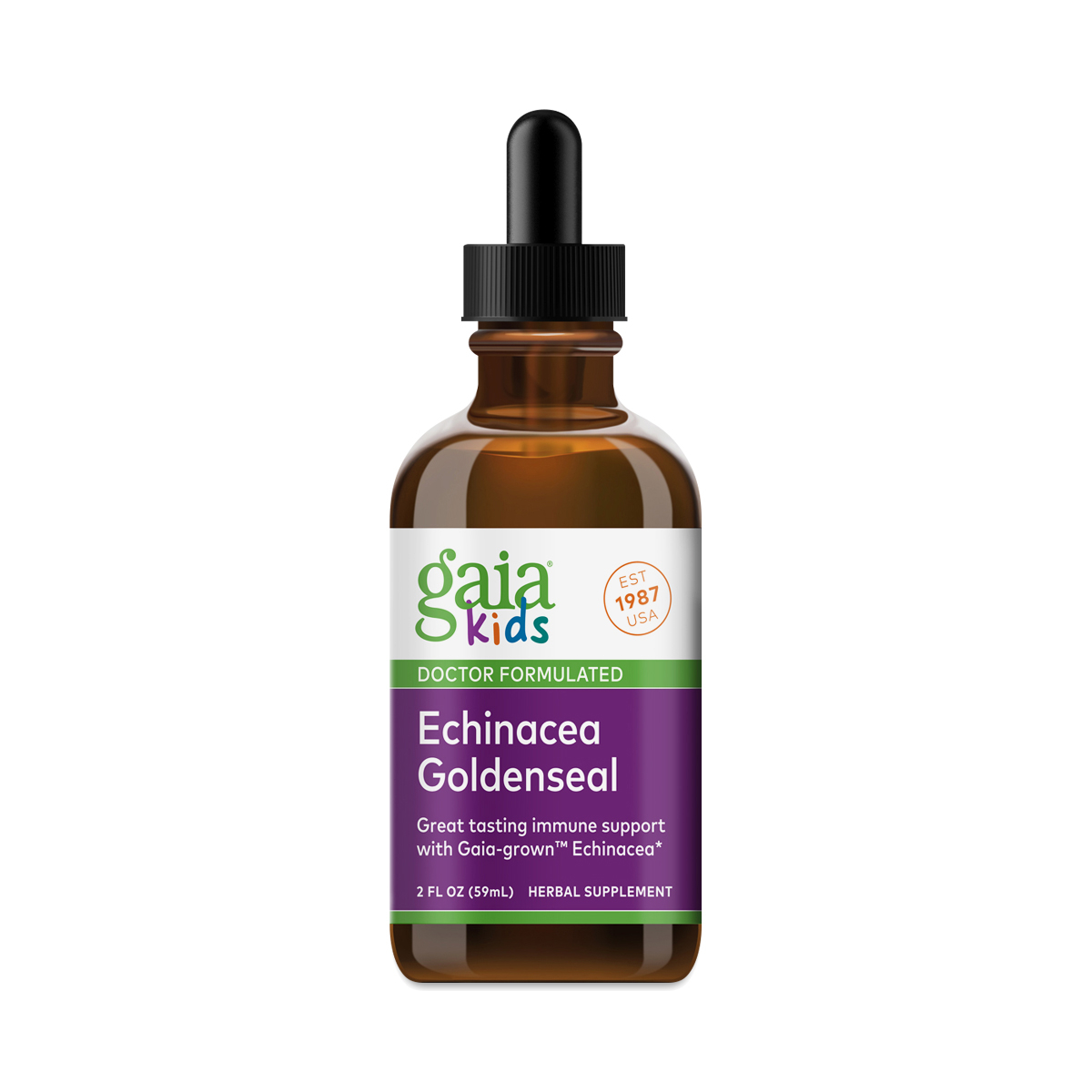 751063390613
GaiaKids Echinacea Goldenseal supports a healthy immune response in the respiratory, digestive and urinary systems as well as the skin.* It also supports a healthy immune response in the mucous membranes. GaiaKids liquid extracts, oils, salves, and tonics deliver the same potent herbs as their adult formulas in an alcohol-free concentrate formulated just for kids by Dr. Mary Bove, pediatric naturopath. *This statement has not been evaluated by the Food and Drug Administration. This product is not intended to diagnose, treat, cure, or prevent any disease.
2 fl oz bottle
Excellent quality for good immune support
- by
Libby Golden
Not too bitter for my kiddo. Mixed with water and he was fine taking it.
Never Without
- by
Vanessa King
I ALWAYS have this tincture on hand. At first sign of anything suspicious I give this to them. I have no doubt that it shortens the length of whatever it is that starts to ail them!
Strong taste but seems to be effective
- by
Elana
I personally cannot stand the taste of this (makes me shiver) but my toddler doesn't mind it, especially if I mix it with honey. Seems to help reduce the severity of colds (although, of course, there's no way to know that for sure).
Great blend to have on the shelf!
- by
Andrea Bauer
When sickness strikes this is one of those blends that we reach for first and throughout. The kids who are sick get some and everyone else gets some as a preventive measure. This has the antibiotic properties of the goldenseal and immune boosting support of the echinacea. Works great! The taste is strong don't drop it under your tongue like some other tinctures. Put it in juice as directed.
Good for colds
- by
Tara
Use during the first sign of a cold.
0751063390613
751063390613