Sweet 'n Crunchy Coconut Clusters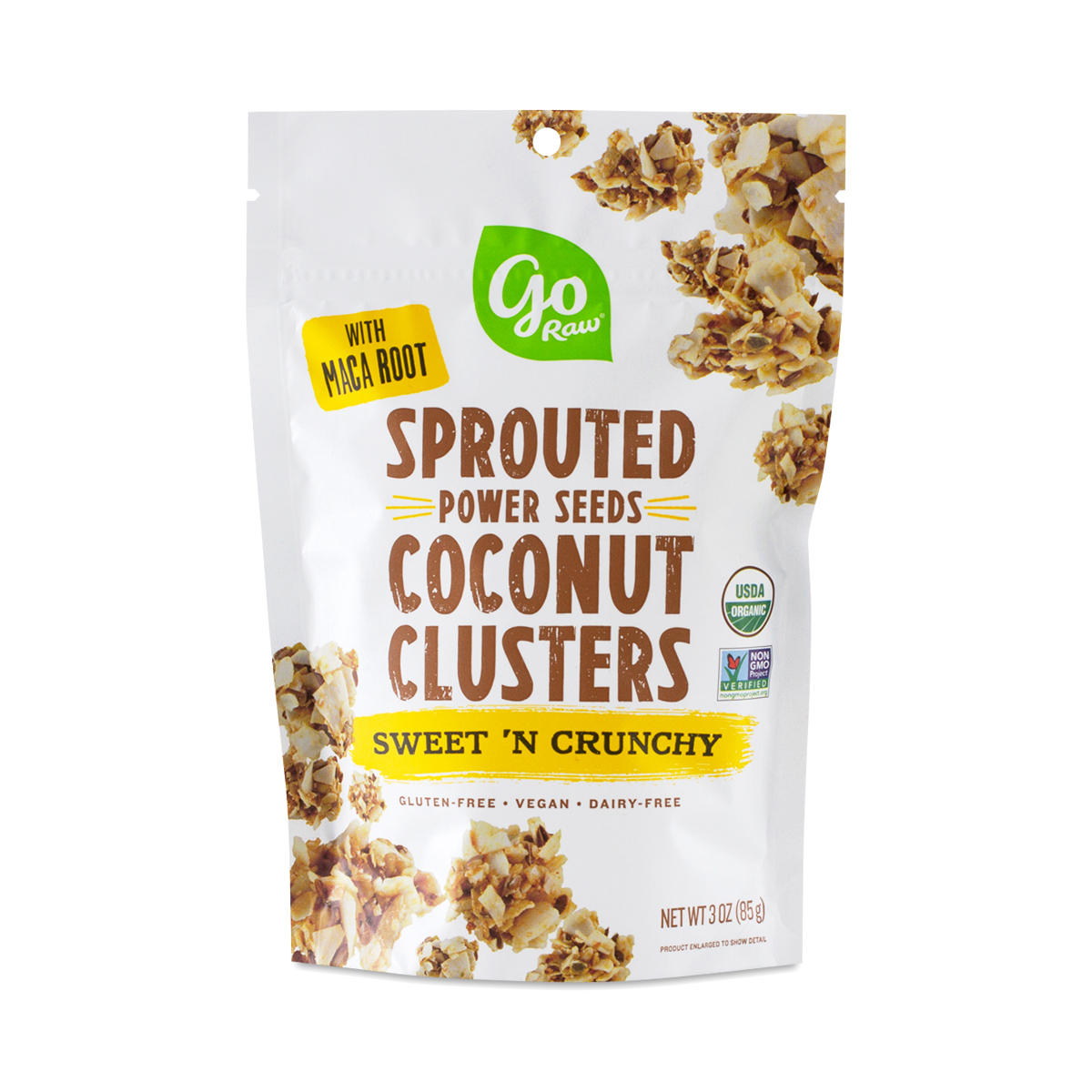 810032300135
Sweet 'n Crunchy Coconut Clusters from Go Raw are made with maca root, an ancient Peruvian superfood believed to increase energy. Organic sprouted seeds, sweet coconut, and 5g of protein per serving round out this crunchy snack.
3 oz bag
Not good no stars
- by
Toby
I know I purchased this awhile ago but never got the opportunity to let you know it was awful….. It tastes like something is Very Sour…..
Addicting
- by
Pamela
Very delicious.
Horrible taste
- by
Janet Smith
This product is not sweet. It has a weird taste that revolting. Don't know what it is, but I would not buy again.
Love these
- by
MyVan
Even my 2 year old loves these
Delicious
- by
Andrew
These were full of flavor and crunchy. Perfect for granola for a yogurt or cereal. Even great on a salad
0810032300135
810032300135