Grain Free Cat Food for Kittens, Chicken Recipe Pate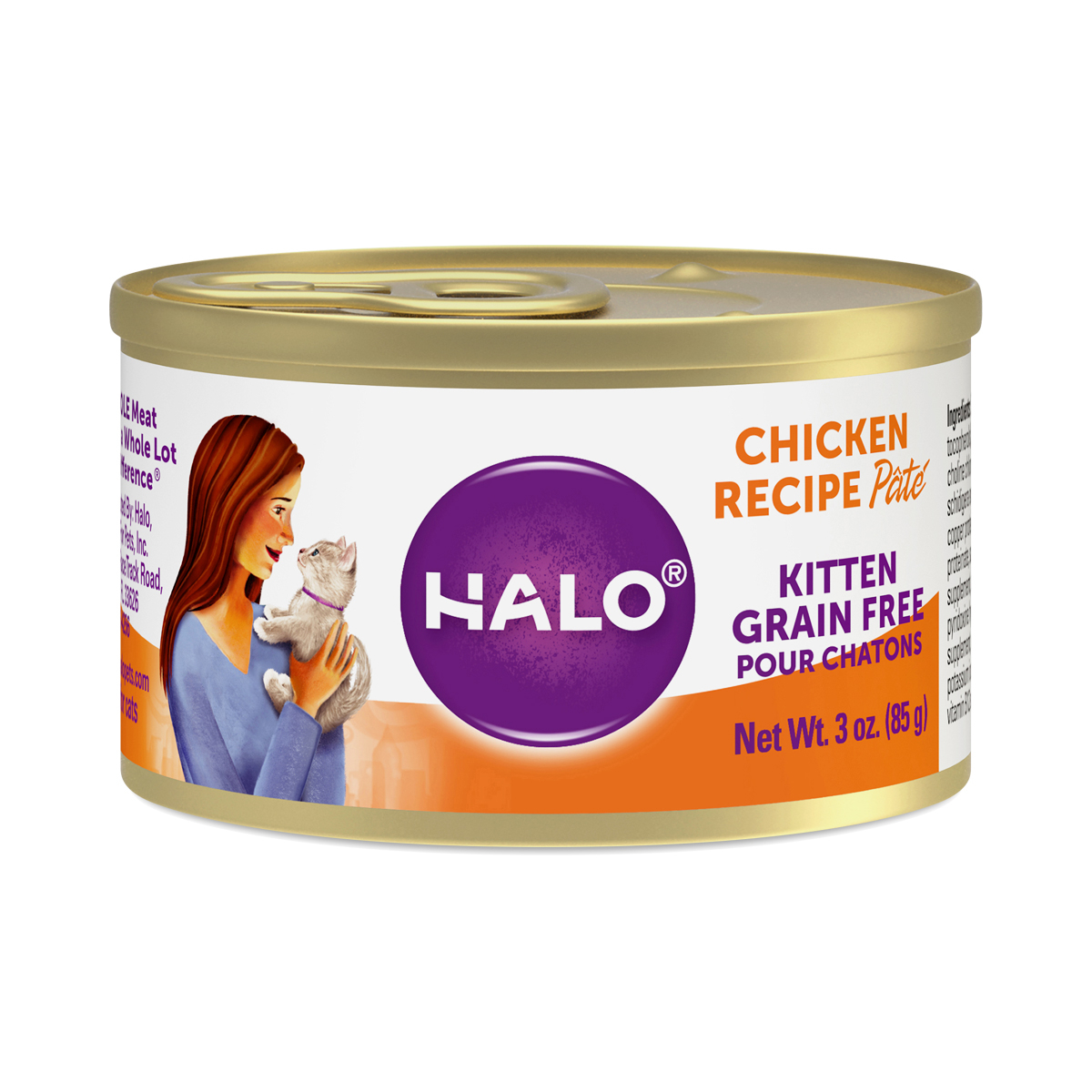 745158300557
Halo's highly digestible wet cat food is ideal for indoor cats. The grain-free pate is brimming with whole chicken and non-GMO vegetables, and each serving offers essential fatty acids to support your cat's skin and coat. Halo supports sustainable sourcing methods and excludes artificial colors, flavors, and preservatives.
3 oz can
Kitties love it
- by
Sandra
It's a keeper.
Halo
- by
Eliza Desautels
My kitty loved this.
Good price
- by
Karen
My kitten loves this canned food
American Made
- by
Kate Werchadlo
Kitten loves it!
Kitten loves it
- by
heather kruppa
My kitten loves it
0745158300557
745158300557