Herbal Honey, Breath Easy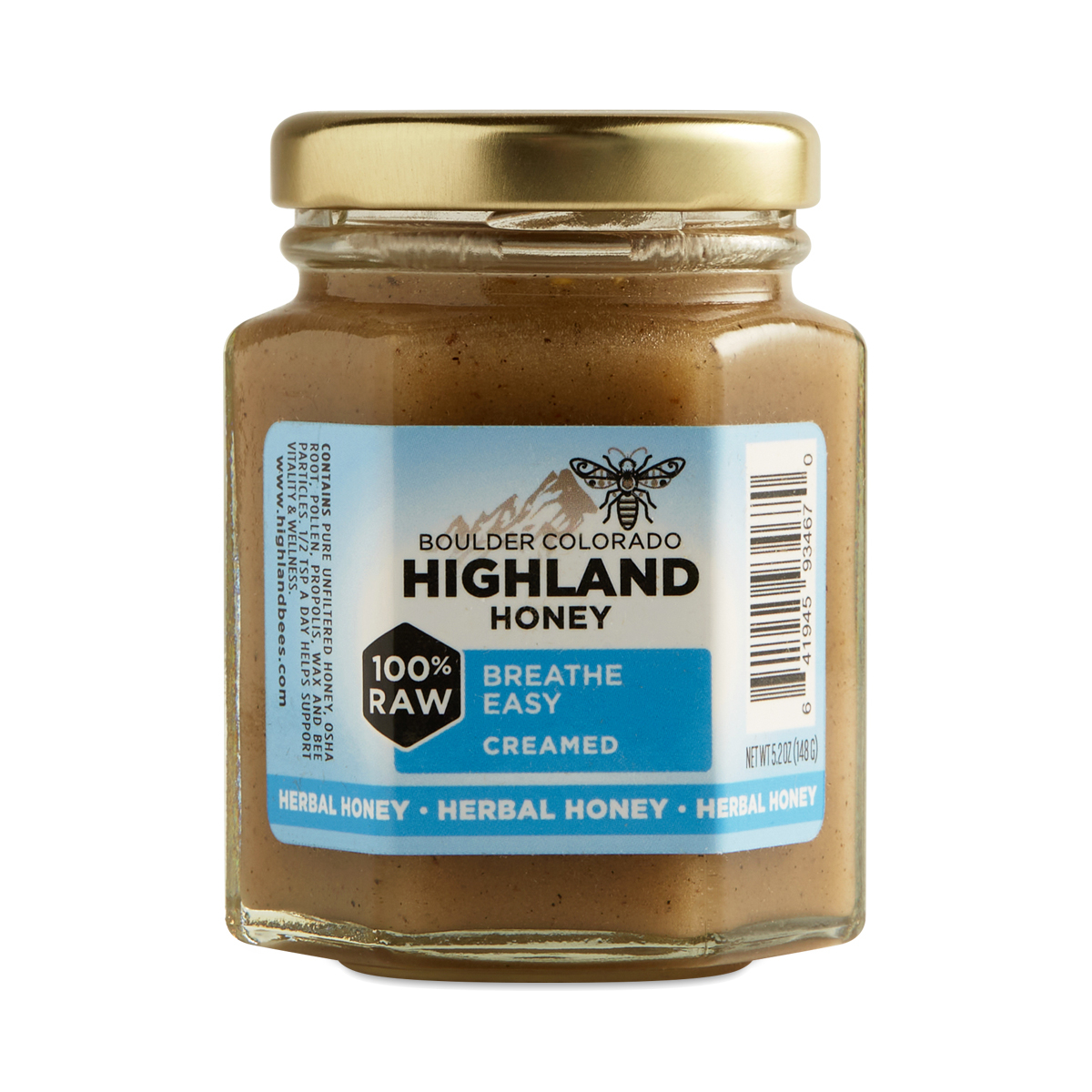 641945934670
Breathe easier with Highland Honey. Sourced in Colorado, this infusion blends raw, creamy honey with osha root, juniper berry, and rose hip to support respiratory function.
5.2 oz jar
Yum!
- by
Ryan
Tasty medicine!
Breathe again
- by
Sharon
When I had a head cold, adding this to my tea or just taking a spoonful was very helpful.
Good in tea
- by
Alexandra
I've used this in herbal tea when I'm starting to feel a little cold coming on. Works well.
Special Honey
- by
Madelon
I have been struggling for over 3 years with not breathing well. Have had allergy tests and been to ENT, regular doctor and allergist no no avail. Tried this product starting about 3 months or so ago and it works everyday!
Herbal honey
- by
Holly
Tastes pretty terrible but it seems to help soothe sore throats and coughs a lot. My 2 year old loves it
0641945934670
641945934670