Meow & Zen Hearties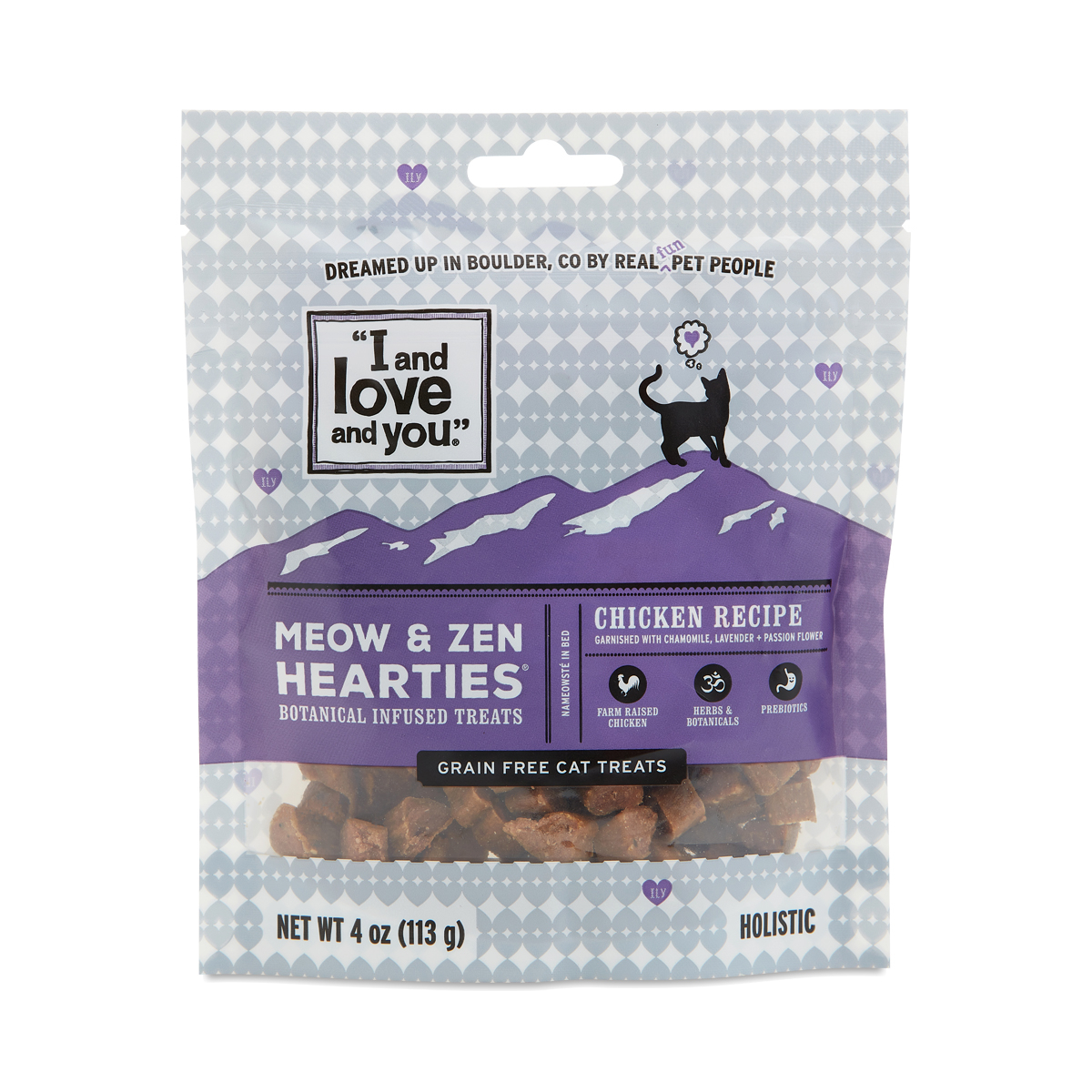 818336013348
I and Love and You's Meow & Zen Hearties is a natural treat made with botanicals such as chamomile, passion flower, and lavender that may help reduce your cat's anxiety and stress.
4 oz bag
Cats are obsessed
- by
Angie
All 3 cats hear the bag and come running! They prefer these treats over others.
Cats love them
- by
nicole heller
My cats really like these treats. They go crazy when I open the bag! I throw them so they have to chase and get some exercise and they love it!
kitty don't like
- by
Charlene
unfortunately my cat did not like these. she is not picky for a cat, but turned her nose up.
Cats like them, not love though
- by
Callie
They're not the cats favorite treats, but they will eat them. They feel a little dense and not as soft as other treats we have tried
Loved by the kittens.
- by
Misty
The cats love them, and they smell pretty good to me, to be honest.
0818336013348
818336013348