Mini Cookies, Fudge Brownie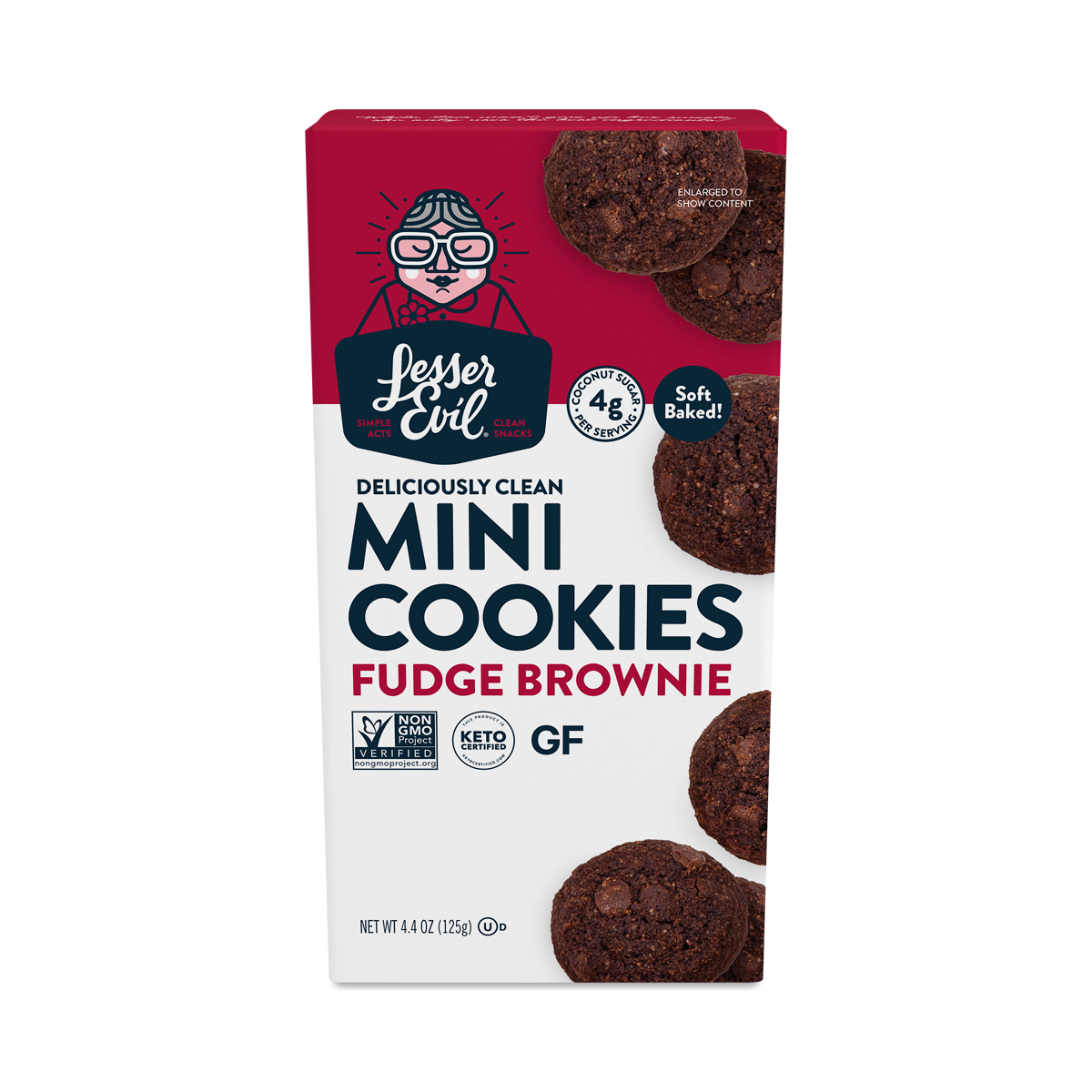 850021522353
LesserEvil has your chocolate cravings covered. These mini fudge brownies deliver rich cocoa flavor with zero grains and just 4g of organic coconut sugar.
4.4 oz box
Dry
- by
Amanda
I was really excited to try a yummy healthier chocolate cookie. This was NOT that cookie. The flavor was flat and the cookie was very dry.
Husband at the whole box…
- by
Lisa
In a day! Not sure what the kids think of them as they didn't get a chance to try them, ha.
Ok
- by
sussy
It was just ok.
Really good
- by
Lauren
Soft texture, good flavor
So good
- by
Ruth Yap
These gf fudge brownie cookies are really good! Just need to make sure I don't keep popping them in my mouth, because of the "mini" size!
0850021522353
850021522353