Red Miso Rice Ramen Noodle Soup Cup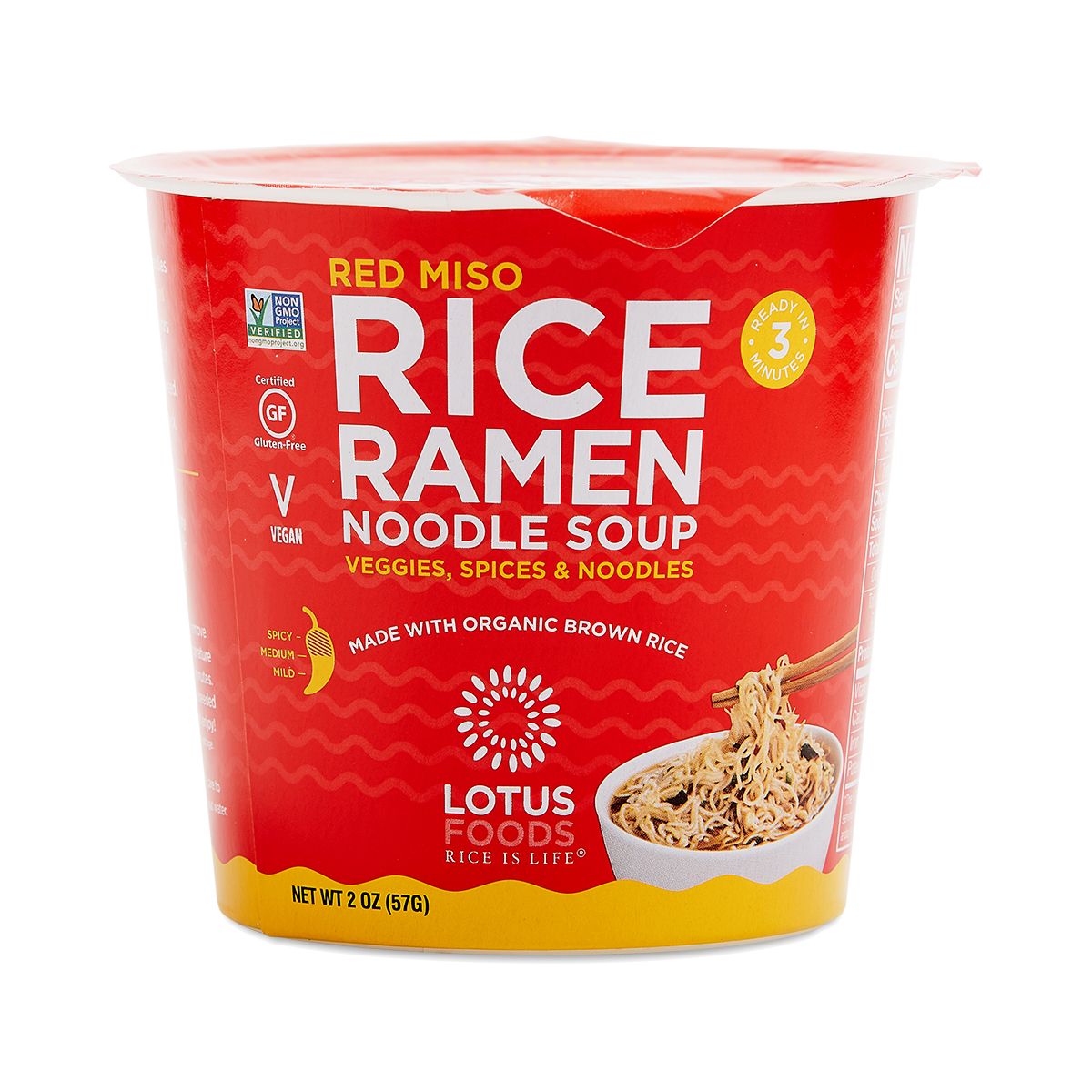 708953651019
If only Lotus Foods Rice Ramen Noodle Soups were around when you were in college! These soup cups are just like regular to-go ramen options but made smarter with whole-grain, organic brown rice noodles and nutritive spices such as ginger, turmeric, and miso. Add hot water and this tasty snack or lunch is ready to eat in just 3 minutes. Gluten-free.
2 oz cups
Happy GF customer
- by
Kerstin
My son was diagnosed with Celiac in 2020. He loves Ramen and very sad when he had to give up Ramen! This is a close replacement. He says the texture is great, but needs more seasoning. He loves it as something is better then nothing! ;)
Ramon soup
- by
Debbie Topp
This is ok. It's not wonderful, in my opinion. Probably won't buy again.
Okay
- by
Ada
Didn't like the flavor of this soup.
Soup
- by
EVELYN PALACIO
Good miso
quick meal
- by
Drew
great for a quick meal
0708953651019
708953651019