Red Miso Rice Ramen Noodle Soup Cup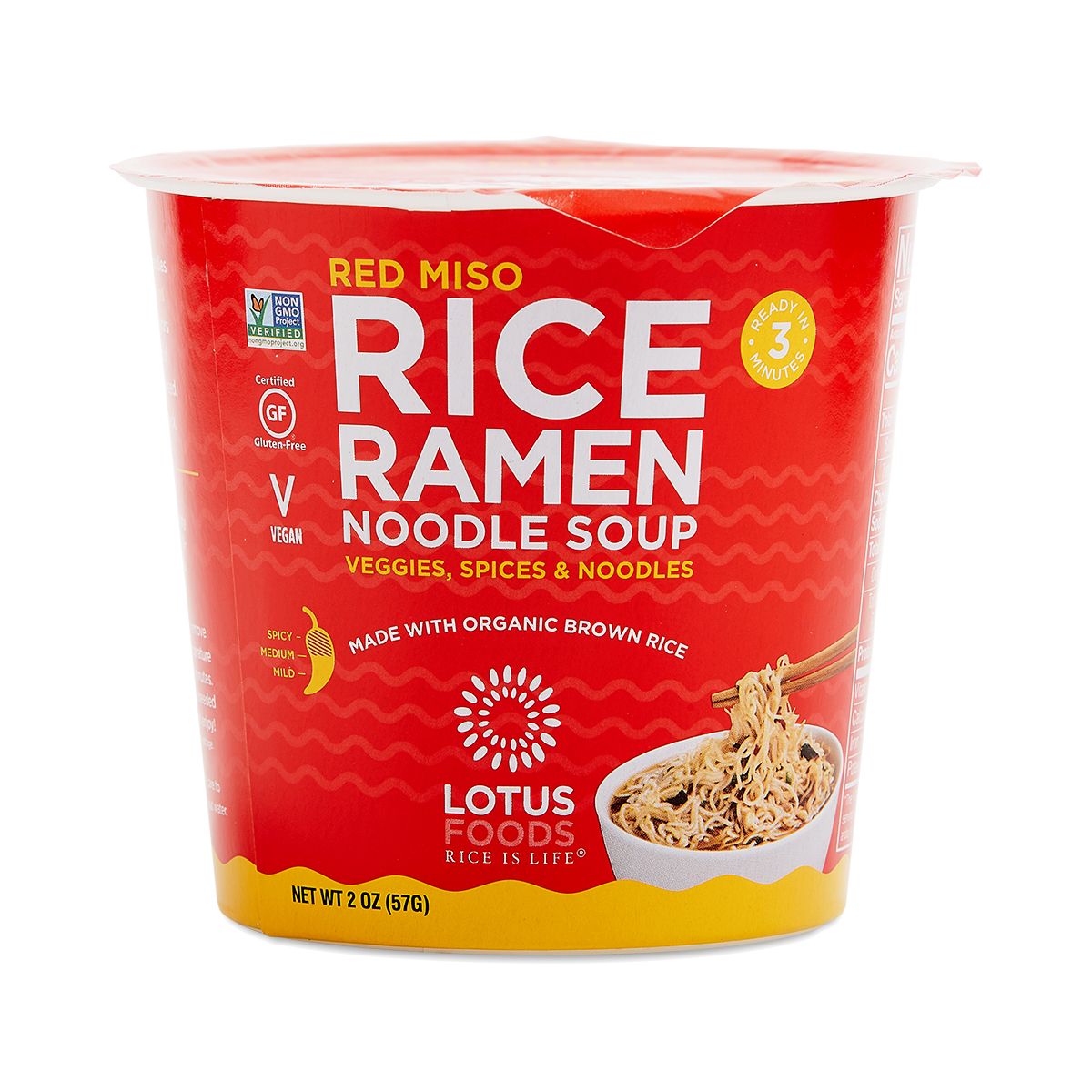 708953651019
If only Lotus Foods Rice Ramen Noodle Soups were around when you were in college! These soup cups are just like regular to-go ramen options but made smarter with whole-grain, organic brown rice noodles and nutritive spices such as ginger, turmeric, and miso. Add hot water and this tasty snack or lunch is ready to eat in just 3 minutes. Gluten-free.
2 oz cups
yum yum yum
- by
Robinette
if you are looking for a healthy gluten free equivalent to cup a soup this is for you!!!
good!
- by
Liv
not overly salty like other ramen. good amount and flavor. would buy agai
Quick and Easy
- by
Christy
This is perfect for a quick snack/lunch. Especially when you want something warm to eat. Super easy to make. Just add water and warm up in the microwave.
So good!
- by
Brook
Super delicious! Quick meal!
Not Enough Noodles
- by
Mackenzie Reed
Great flavor but not enough noodles
0708953651019
708953651019