Red Miso Rice Ramen Noodle Soup Cup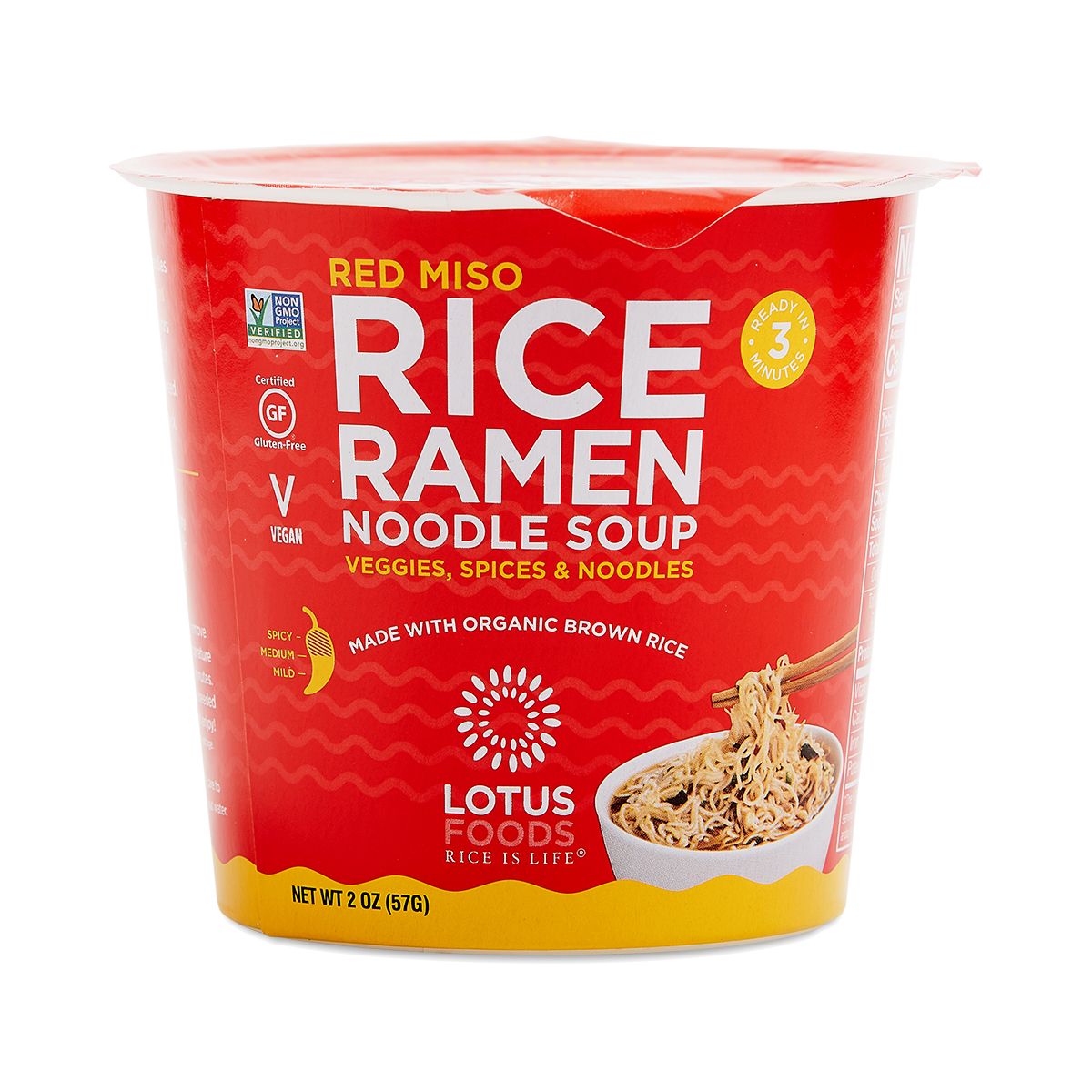 708953651019
If only Lotus Foods Rice Ramen Noodle Soups were around when you were in college! These soup cups are just like regular to-go ramen options but made smarter with whole-grain, organic brown rice noodles and nutritive spices such as ginger, turmeric, and miso. Add hot water and this tasty snack or lunch is ready to eat in just 3 minutes. Gluten-free.
2 oz cups
won't buy again
- by
Claudia
no flavor
Discusting.
- by
Kyle Hoffman
Nope never again.
Yum!
- by
Heather
This one is my daughters favorite. The flavor is great. We're glad it's gluten free.
Rice Ramen
- by
Connie Moloney
Quick snack but pricey
Good easy and a bit bland
- by
Teresa
I used a bit of better than bouillon to deepen the flavor. You could add lots to this soup base if you wanted more a meal- bok choy, broccoli, green onions, mushrooms etc.
0708953651019
708953651019