Baby Probiotics, Organic, 6-12 months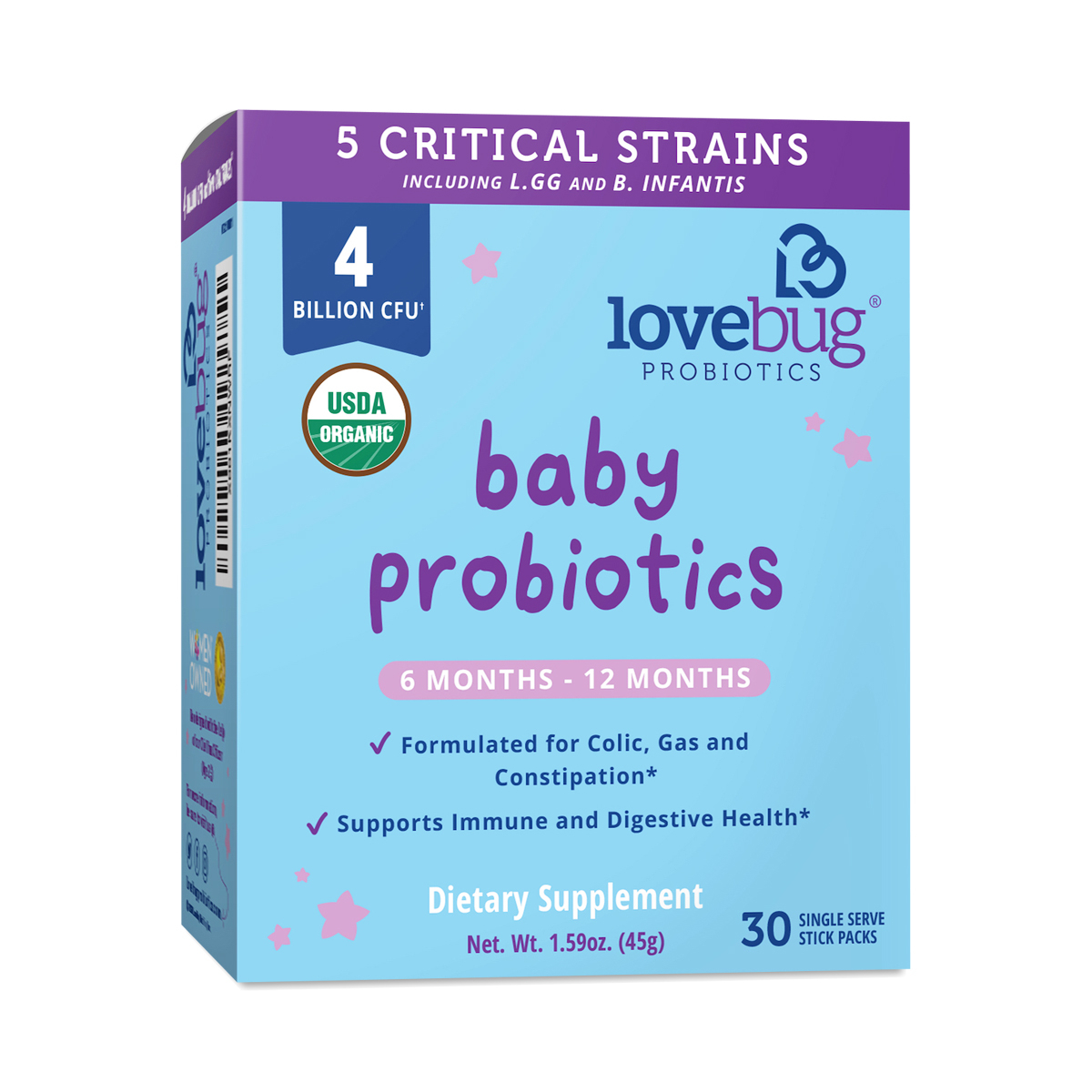 861383000335
For infants between 6 months and 1 year old, Love Bug's Tiny Tummies probiotic can help build their microbiome. With regular doses, little ones will be introduced to B. lactis and Lactobacillus rhamnosus GG (LGG), which may support their metabolism and immune system as they grow. These statements have not been evaluated by the Food and Drug Administration. This product is not intended to diagnose, treat, cure, or prevent any disease.
30 stick packs (1.5 g each)
Love this product!
- by
Laura
I've tried a few different probiotics and this one has proved to be the best for our baby.
Great for infant in their bottles!
- by
carole
Great way to get extra probiotics into your infants system directly through their bottle intake. We have a baby who doesn't ever pass stools easily, this has helped regulate him!
Kids probiotic
- by
Katie Oleksak
My daughter loves these!
Worth the purchase
- by
Carrie
Very happy with this product. Helped my son with his constipation, made him more regular. I'll buy this product again.
Seems to be a great product!
- by
Elisabeth Johnson
So far, my baby eats this mixed into his solid food and doesn't notice a difference!
0861383000335
861383000335