Baby Probiotics, Organic, 6-12 months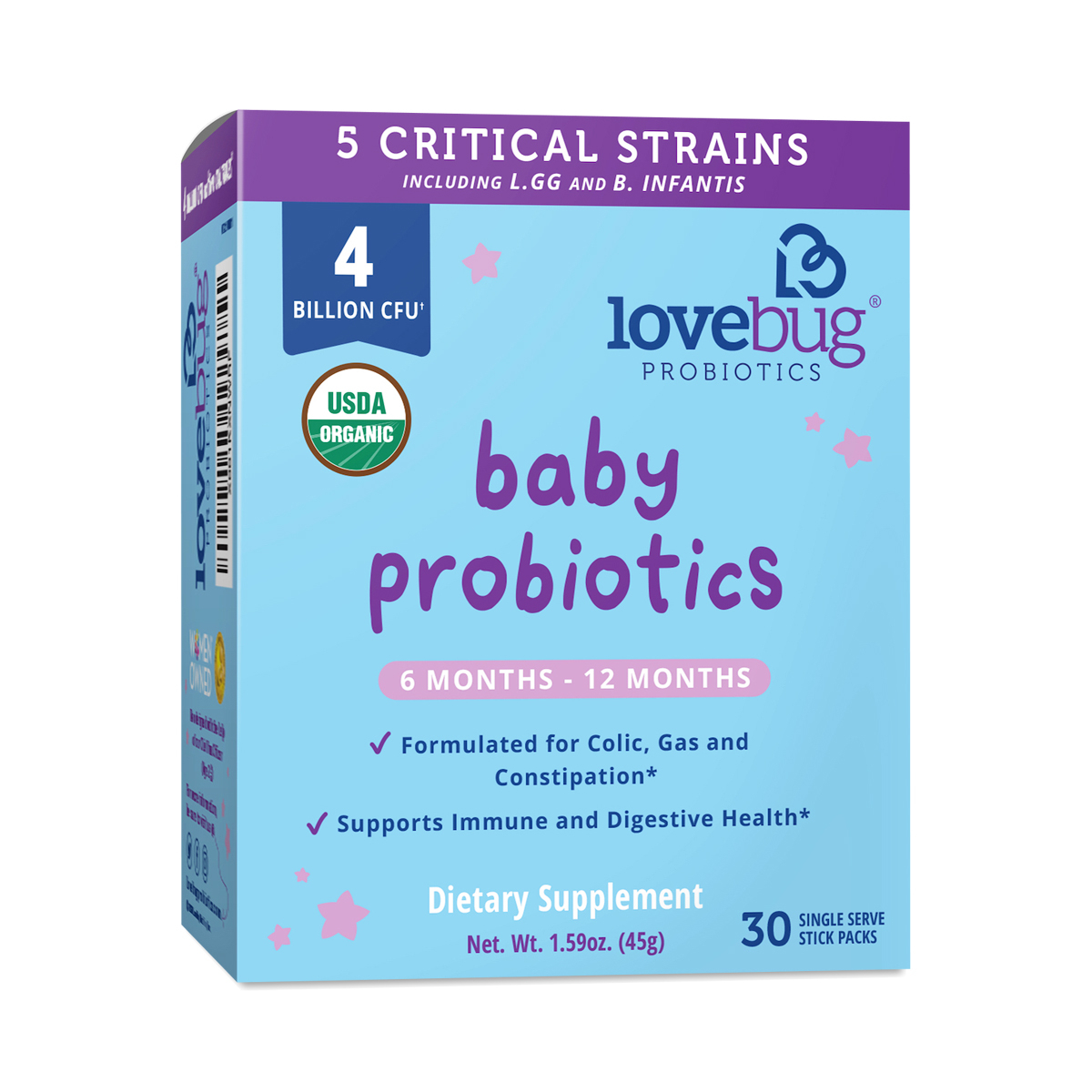 861383000335
For infants between 6 months and 1 year old, Love Bug's Tiny Tummies probiotic can help build their microbiome. With regular doses, little ones will be introduced to B. lactis and Lactobacillus rhamnosus GG (LGG), which may support their metabolism and immune system as they grow. These statements have not been evaluated by the Food and Drug Administration. This product is not intended to diagnose, treat, cure, or prevent any disease.
30 stick packs (1.5 g each)
Fantastic
- by
Annabelle
Great for babies and easy to get into them since you can mix it into anything
Easy and helps
- by
Emilie Conner
love the packets, makes dosage super easy. helps regulate and provide digestive comfort
So Simple
- by
Tasha
Easy to pour into a bottle and dissolves quickly!
Ok
- by
Kristen
These are not our favorite brand. We didn't notice much of a difference so we switched to another.
Love!
- by
Vanessa
Love this! Buy this all the time!
0861383000335
861383000335