Kelp Granules Shaker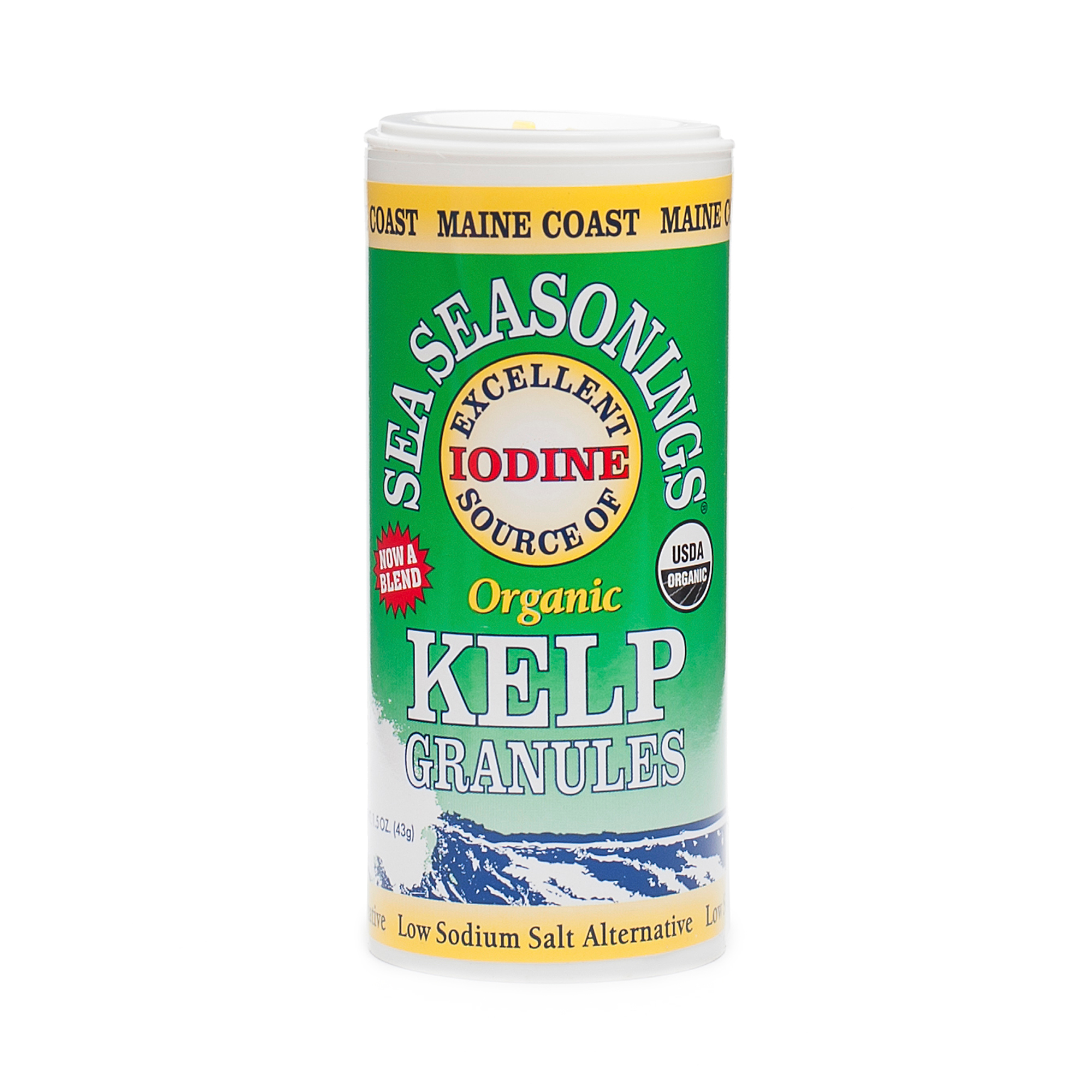 034529123735
Low sodium Kelp Granules (now a blend) are a convenient way to get your sea veggies. Kelp granules are "salty" yet low sodium, thanks to the rich complement of potassium, magnesium, and other mineral salts. Kelp granules are an especially rich source of potassium, iron, iodine, Vitamin B-6, Riboflavin, and dietary fiber. Kelp also contains a natural substance, glutamic acid, that enhances flavor and tenderizes. Phytochemicals in kelp have been shown to absorb and eliminate radioactive elements and heavy metal contaminants from our bodies. Our Kelp Granules are great sprinkled on soups, salads, tofu, pasta, stir-fries, dressings, dips, sauces, breads and tabouli. Get the nutritional benefits of sea veggies, and skip the table salt. Our kelp granules are a blend of Alaria esculenta and Ascophyllum nodosum. They are sustainably harvested, OCIA Certified Organic and a Raw Food. We also voluntarily test for heavy metals, herbicides, pesticides, PCB's, fuel oil, and microbiological contaminants.
1.5 oz shaker
flavorful
- by
Jessie
great salt substitute but also perfect for stirfry and asian food
I love adding this to my recipes
- by
Donna Summers
I have often heard of how healthy Kelp is and this is a great way to get it into my diet in most of the meals that I cook. It is one of my favorite items to order.
Flakes more than granules, definitely ocean-tasting, but ...
- by
Elise Largesse
The way this was described, I thought I could willy-nilly sub this for salt and be healthier. Not quite the case. Definitely flakey/doesn't dissolve like salt so it can give your food a gritty texture if you sprinkle it on - and definitely tastes oceanic. It was weird on eggs, great on salad, unnoticeable in chili. Not a salt substitute, but rather, a less-fishy more-salty seaweed sprinkle.
Wanted to love
- by
Audra Lindsley
more of an acquired taste, haven't acquired it yet
Good
- by
Vivian Thorsen
Quality product
0034529123735
034529123735
Maine Coast Sea Vegetables