Harissa, Spicy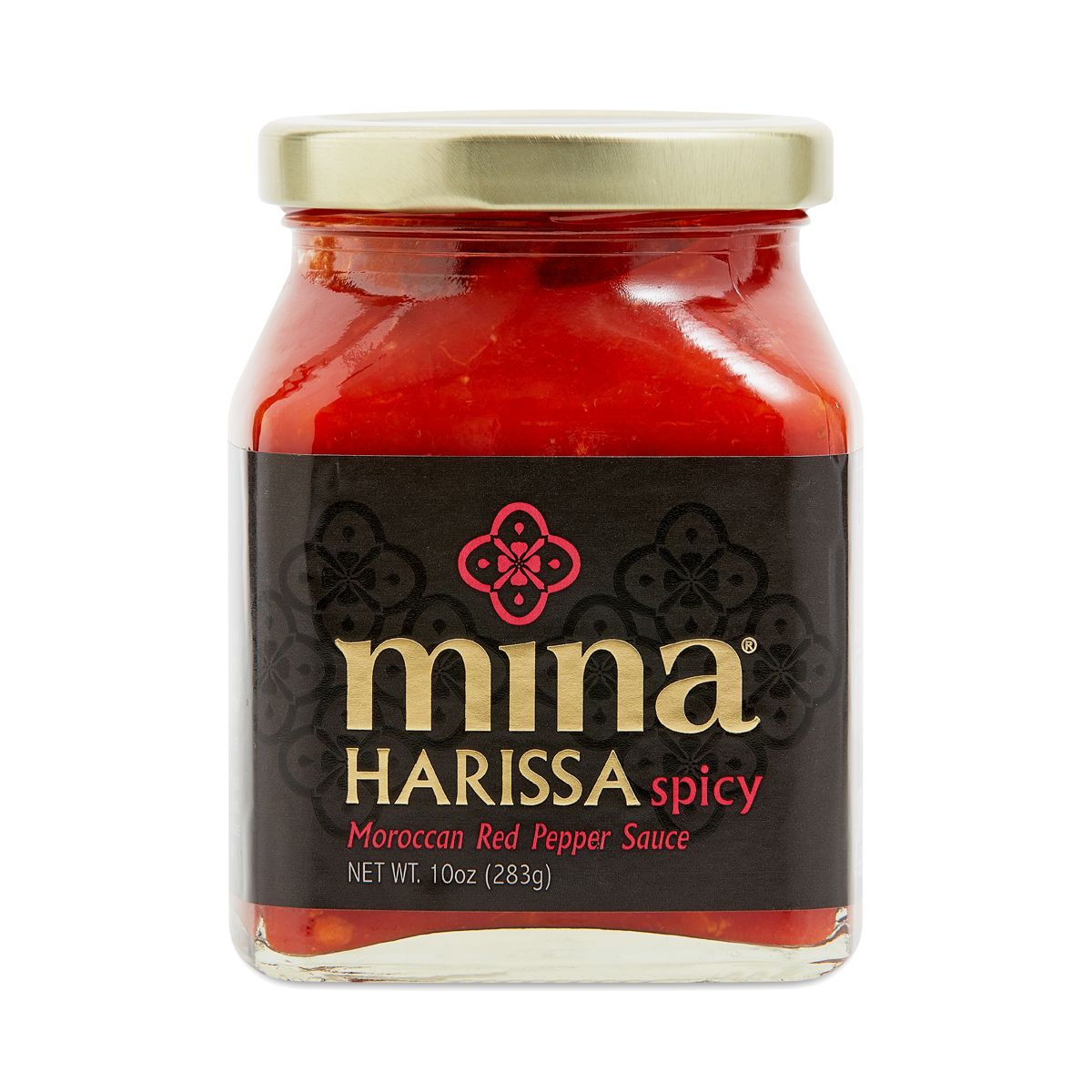 852955007050
This one is hot, hot, hot! Mina Spicy Harissa is a classic take on the flavorful Moroccan sauce traditionally used in tagines and meat dishes. It's also great for eggs, seafood, soups, even pasta. Or use as a spread for sandwiches. Mina makes each jar with just 6 ingredients including chili and bell peppers, garlic, olive oil, vinegar, and salt.
10 oz jar
good but not strong enough
- by
Sierra Jonathan
this is yummy but more tomato based and not as strong as the harissa I typically like.
Balanced
- by
Julia
Harissa is a staple in my pantry and makes what could be a boring weeknight meal exciting and delicious instead. The spicy version is not too hot and I love the depth of flavor it adds to whatever I'm cooking, be it a sauce, meat, or vegetable dish.
Yummy
- by
Danielle
This is my absolute favorite. Flavor and spice is right on
Love This
- by
Joan
Spiciness is just right. Good on everything.
Spice is nice
- by
Heather
I adore this. It has just the right amount of spice to elevate it from the mild flavored jar. I add it on everything - as a marinade or topping for meat and veggies especially.
0852955007050
852955007050