Gochugaru Chile Pepper Flakes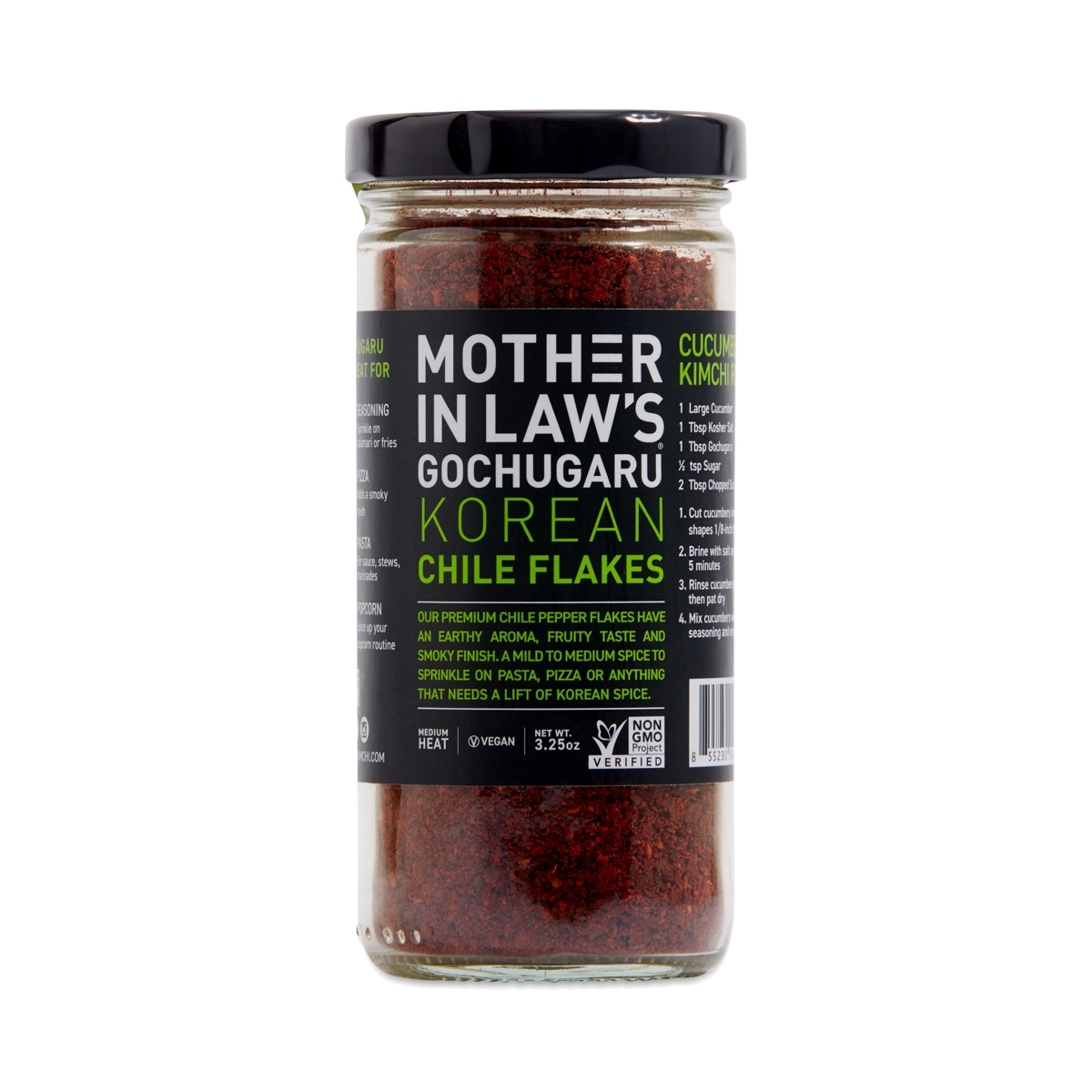 855230002092
The Mother-In-Law's company began with a mission to craft authentic, small batch kimchi using only the freshest ingredients. They've since expanded upon that vision to include other Korean delicacies, like Gochugaru Korean Chile Pepper Flakes. Not all chile flakes are created equal: This gochugaru, for example, has a lovely moderate heat and boasts smoky, fruity notes. It's a must-have if you plan on making your own kimchi, but it also enhances anything that can handle the spice—think jambalaya, tacos, and chili.
3.25 oz jar
Perfect
- by
Ivette
Not too spicy and has a nice taste overall. I love sprinkling this on my cucumbers
Hottie Hot
- by
Leonor
But yummy…a little goes a long way This will last a year for us lol we have "baby mouth"
Fav
- by
Kate
My favorite chili flakes
Yum-o!
- by
Kate C
Love adding this to all my asian dishes. Hubby even shook it on pizza and loved it too!
Not my thing
- by
Hannah
I was expecting this to have some heat to it, but it's not spicy at all. In fact it's rather sweet which is kinda off-putting to me. Probably just a personal preference. It reminds me of a really sweet less seasoned barbecue sauce flavor.
0855230002092
855230002092