Organic Coconut Manna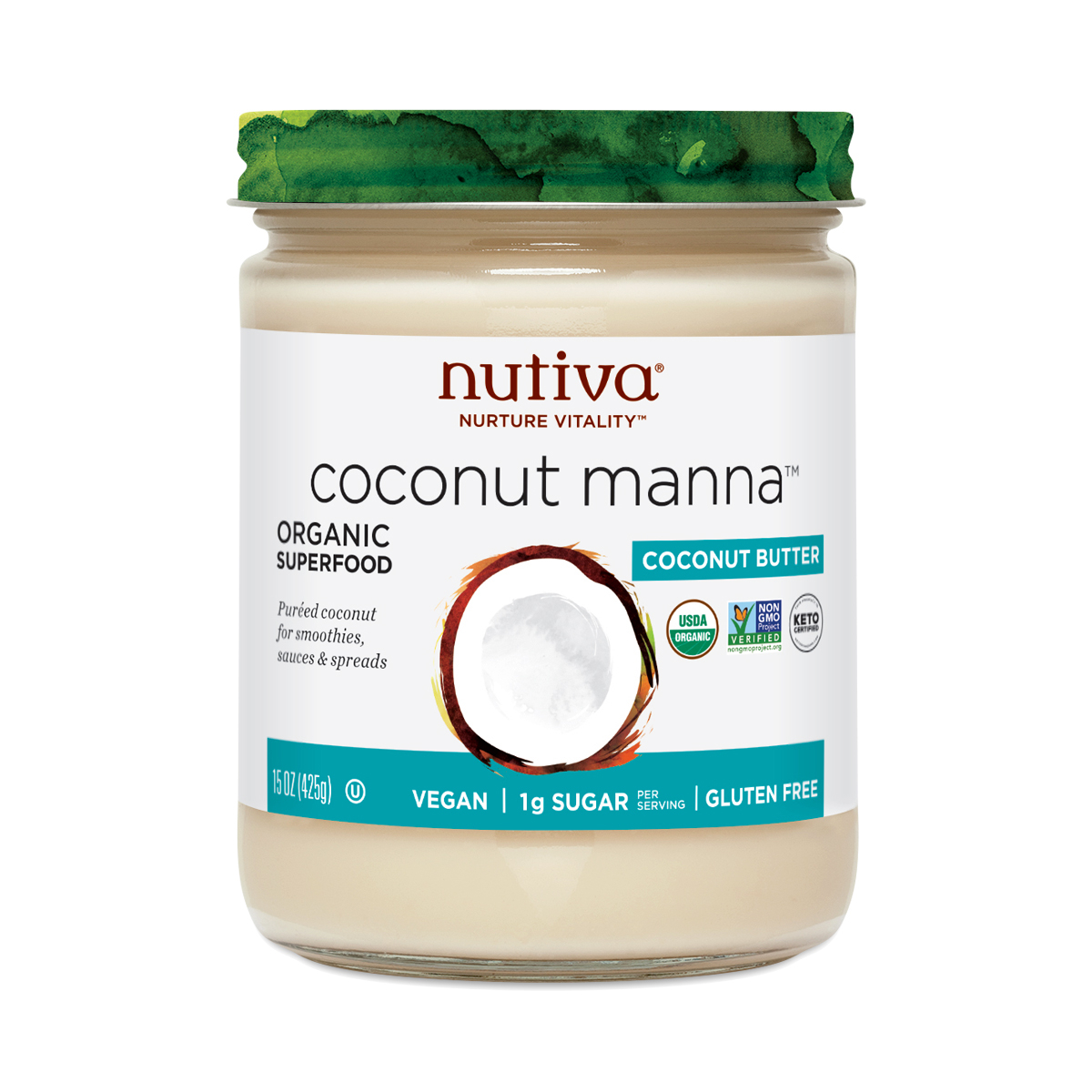 692752311147
Each jar is whipped up from pure, dried coconut flesh, producing a super rich and creamy spread that tastes great on freshly baked bread or used as a healthy substitute in any recipe that calls for butter or cream. It's also loaded with nourishing fats, fiber, and protein, making it a superfood that tastes just as good as it is good for you.
15 oz jar
my favorite!
- by
Lacey
I prefer manna over using butter, i think it just tastes better. we usually melt ours upon arrival so that we can blend it together bc oil separation is common with this product. I LOVE the flavor though.
I like the flavor
- by
Diane Viseth
At first I didn't know edgar to use this with. But now I just put my supplement drops of vitamin E and D on top of a spoonful of coconut manna and the drops go down much easier. And I think I absorb my vitamins better when I take them with the coconut oil that's in the manna
Coconut manna
- by
Deborah
Great for baking Loved it
I eat with a spoon
- by
Diane
Love coconut! This is such a great snack! Just a little goes a long way!
You have got to try this!
- by
Ivy
Made dairy-free almond joy candy with this and it was epic! This tastes like you climbed a tree, picked your own coconut and puréed it right on the beach. Delicious!
0692752311147
692752311147