Peach Lemonade Kids Pouches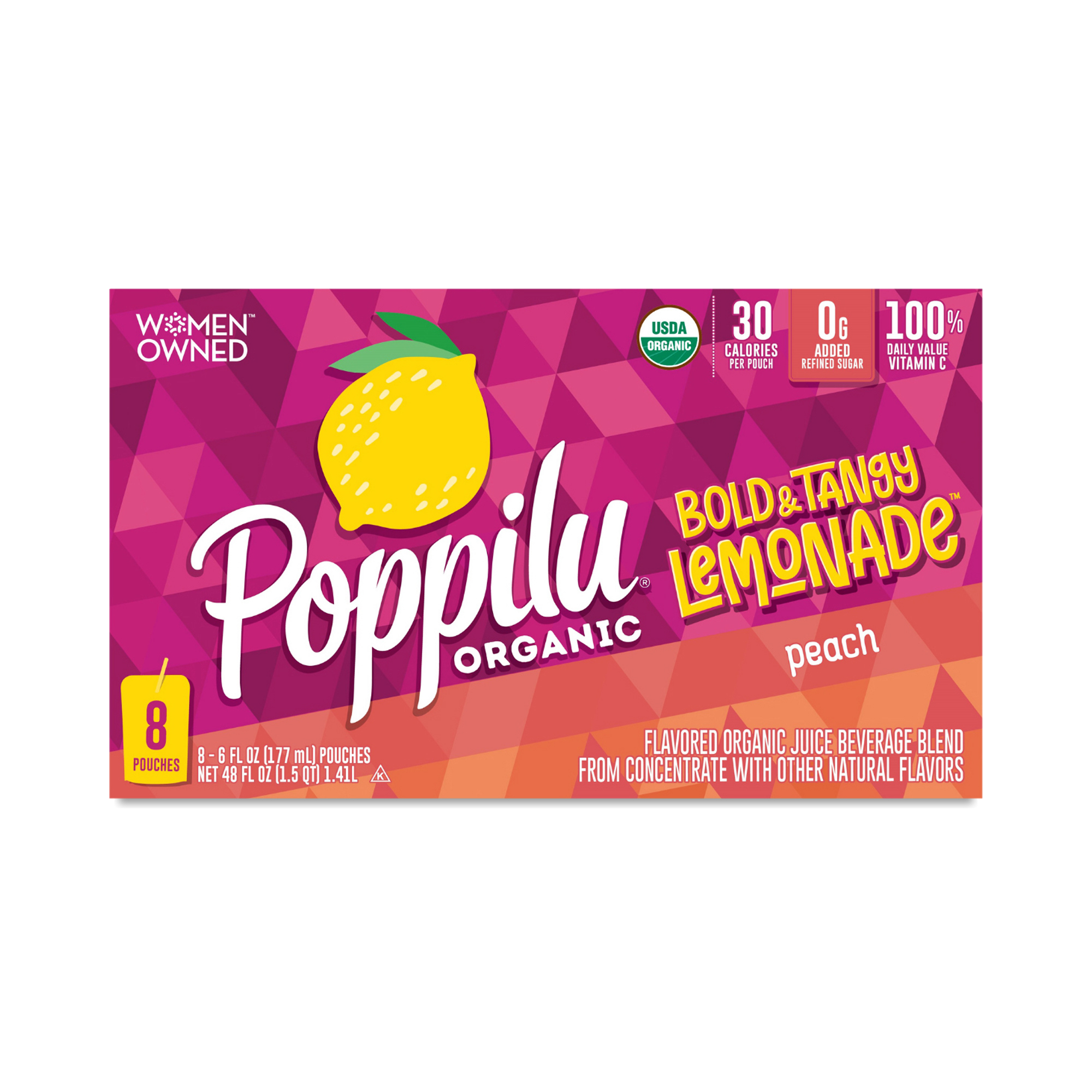 855354007119
Women-owned brand Poppilu makes better-for-you lemonade that's bold on flavor while minimizing sugar. The peach lemonade pouch is tinted pink from aronia berries and has 7g of sugar from organic fruit juices, plus 100% of your daily recommended value of vitamin C. Just insert the straw and enjoy.
8 pouches (6 fl oz each)
Yum!
- by
Erin Raymond
Kids love and it's healthier than other drinks out there!
Tastes great!
- by
MOLLY
Tastes great
My boys approve
- by
Lacy
Poppilu, Peach Lemonade Kids Pouches
great buy!
- by
Kimberly
not to sweet its perfect for kids.
Yummy!
- by
Danielle
Bought these to add to my 12 yr old's lunch - he loves these! He said tea flavor was mild, peach flavor was perfect and not sugary or overly sweet.
0855354007119
855354007119