Avocado Oil Mayo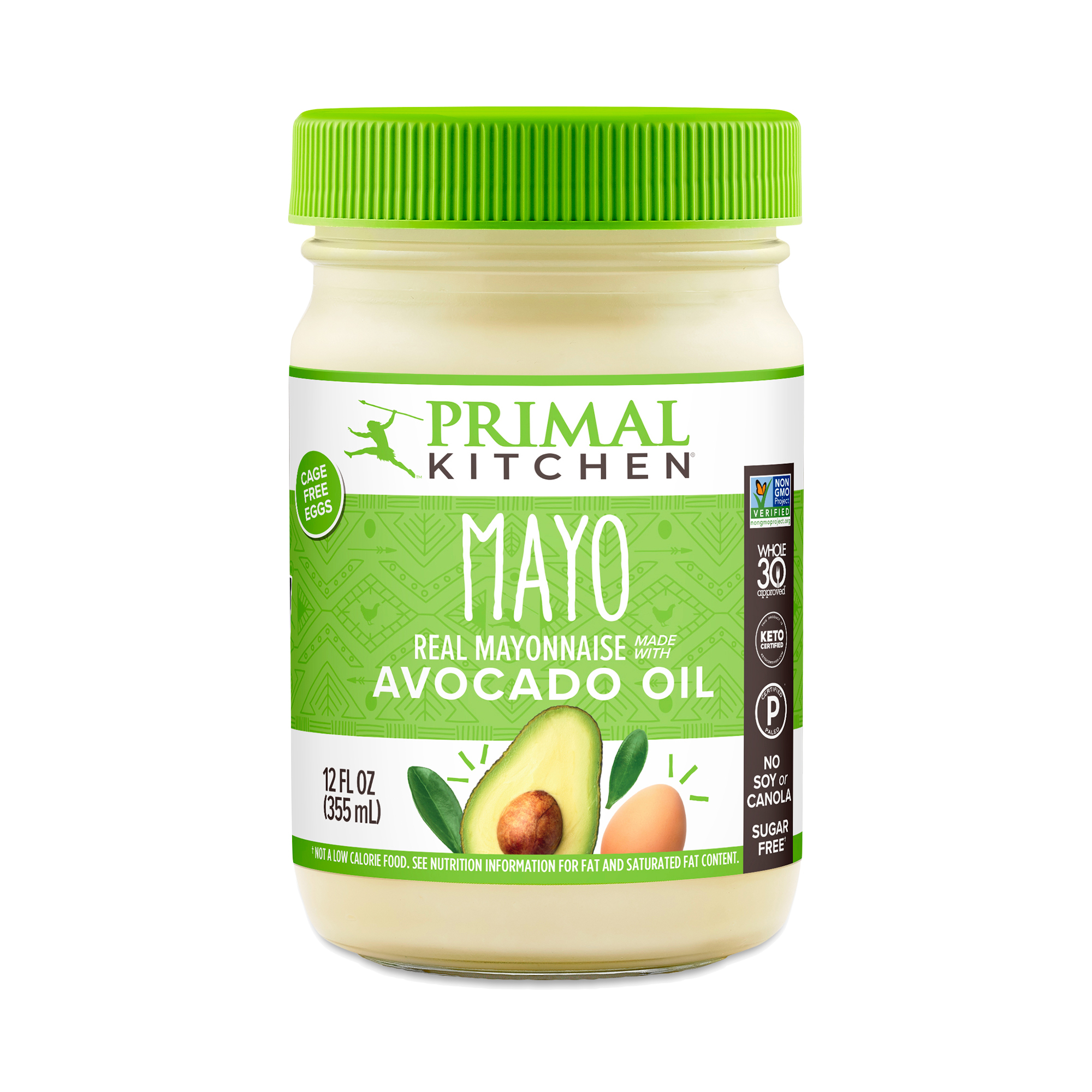 863699000108
Primal Kitchen® Mayo takes us back to our primal roots—pure, nutritious, real-food ingredients with no artificial colors, preservatives or additives. It's the first ever avocado oil-based mayo, made with organic, cage-free eggs and organic vinegar from non-GMO beets whipped into that full, rich classic mayo taste you love. And our mayo is free of added sugar, gluten, dairy, soy and canola-oil, and Non-GMO Project Verified so you can indulge to your taste buds' delight.
12 fl oz jar
Does the job
- by
Wendi Matusic
This won't get confused for the name brand we're used to, but for a better oil and end product, I'll take the trade off!
mayo
- by
Brooklyn
great substitute when your trying to avoid soy oil in traditional mayo
Just OK
- by
Mel
Was hoping to like this more. It's just OK. Avocado flavor is prominent on this. Won't buy again
Great Flavor
- by
Janet Wolfe
This is the best mayo I've tasted with Avocado Oil and a great price!
keto approved
- by
Elly Honda
delicious and not full of trash filler ingredients like most mayo.
0863699000108
863699000108