Avocado Oil Mayo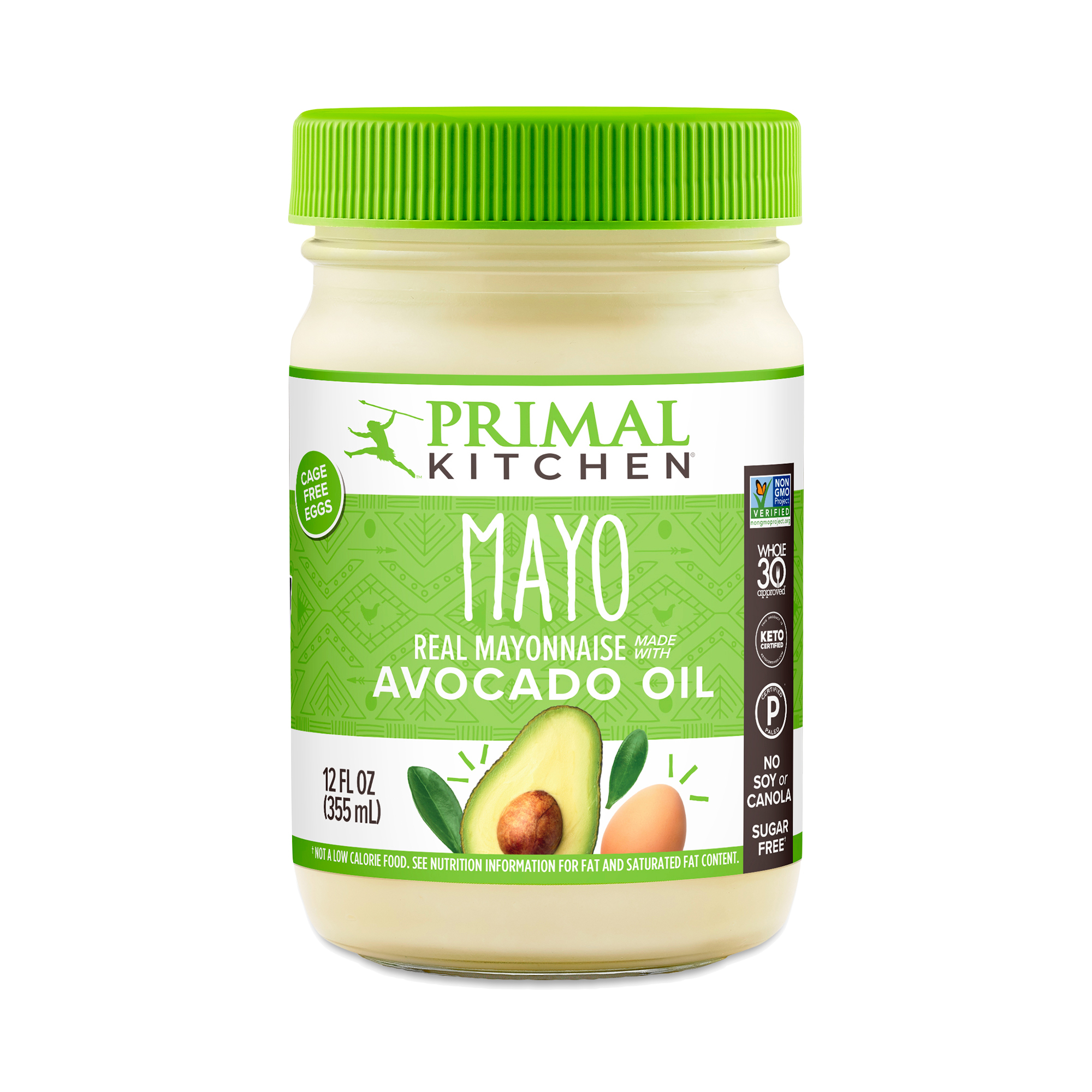 863699000108
Primal Kitchen® Mayo takes us back to our primal roots—pure, nutritious, real-food ingredients with no artificial colors, preservatives or additives. It's the first ever avocado oil-based mayo, made with organic, cage-free eggs and organic vinegar from non-GMO beets whipped into that full, rich classic mayo taste you love. And our mayo is free of added sugar, gluten, dairy, soy and canola-oil, and Non-GMO Project Verified so you can indulge to your taste buds' delight.
12 fl oz jar
Our favorite mayo
- by
Kendra
Great alternative to traditional mayonnaise. Normal mayo taste, but better ingredients.
Quality product
- by
Monique
Taste fair but definitely like the quality of ingredients.
Awful!!!
- by
Lindsey
Wish ZERO stars was an option! Horrible! I tasted the tiniest amount and I could not stop gagging. Not exaggerating. Literally that bad. I threw the entire jar in the trash.
Just like any other mayonnaise with clean ingredients!
- by
Madison
Happy with my purchase on this one. I like the clean ingredient aspect and the flavor when mixed with things- tuna salad or on a burger/sandwich. Not the best tasting by itself though although regular mayonnaise is the same.
Favorite Mayo
- by
Kristen
I am not a fan of mayonnaise, but my family likes it. I can actually eat this one! We keep this stocked at our house and everyone thinks it's yummy.
0863699000108
863699000108