Chicken Panang Curry Bowl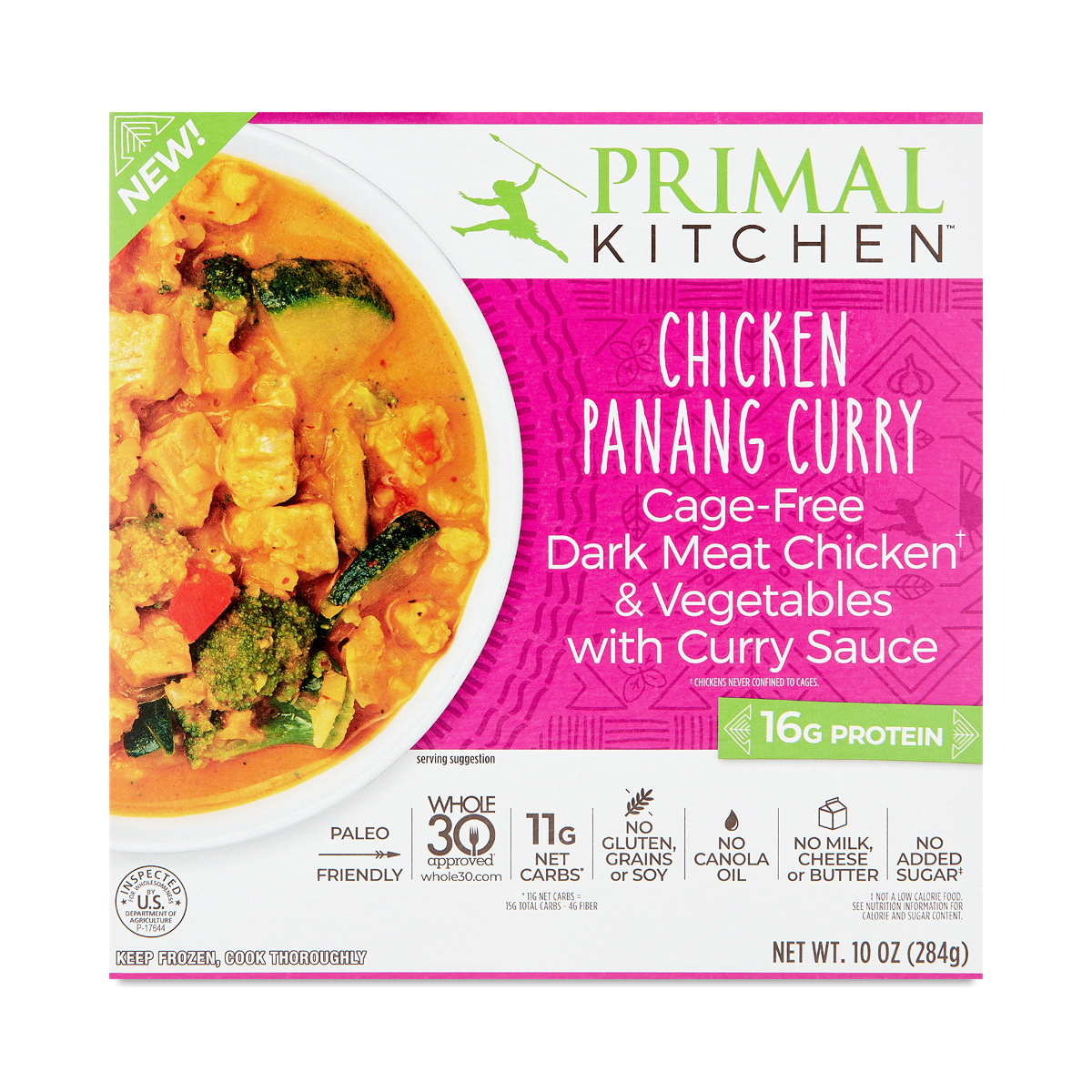 850004639443
Chicken Panang Curry for all! This single-serving meal is paleo-friendly, Whole30®-compatible, and free from dairy, gluten, and grains. Each serving offers 16g of protein and cage-free dark meat chicken. Consider the frozen meal bar raised.
10 oz box
Not a fan of dark meat chicken
- by
Catherine
It was good but the chicken taste was a bit strong. Otherwise enjoyed the spice level
So good!
- by
THERESA THORNTON
Try it if you love veggies and Thai food
Yummy & convenient
- by
Melissa Fant
This is delicious, so easy and quick to prepare, and full of good ingredients!
work lunch go to
- by
Leslie Frady
This is my go to lunch for work. Easy and tasty!
Good
- by
Julissa Munsters
Savory and filling. I won't buy frozen from Thrive any more though. I tried it once and was freaked out by all of the packaging.
0850004639443
850004639443