Chicken Panang Curry Bowl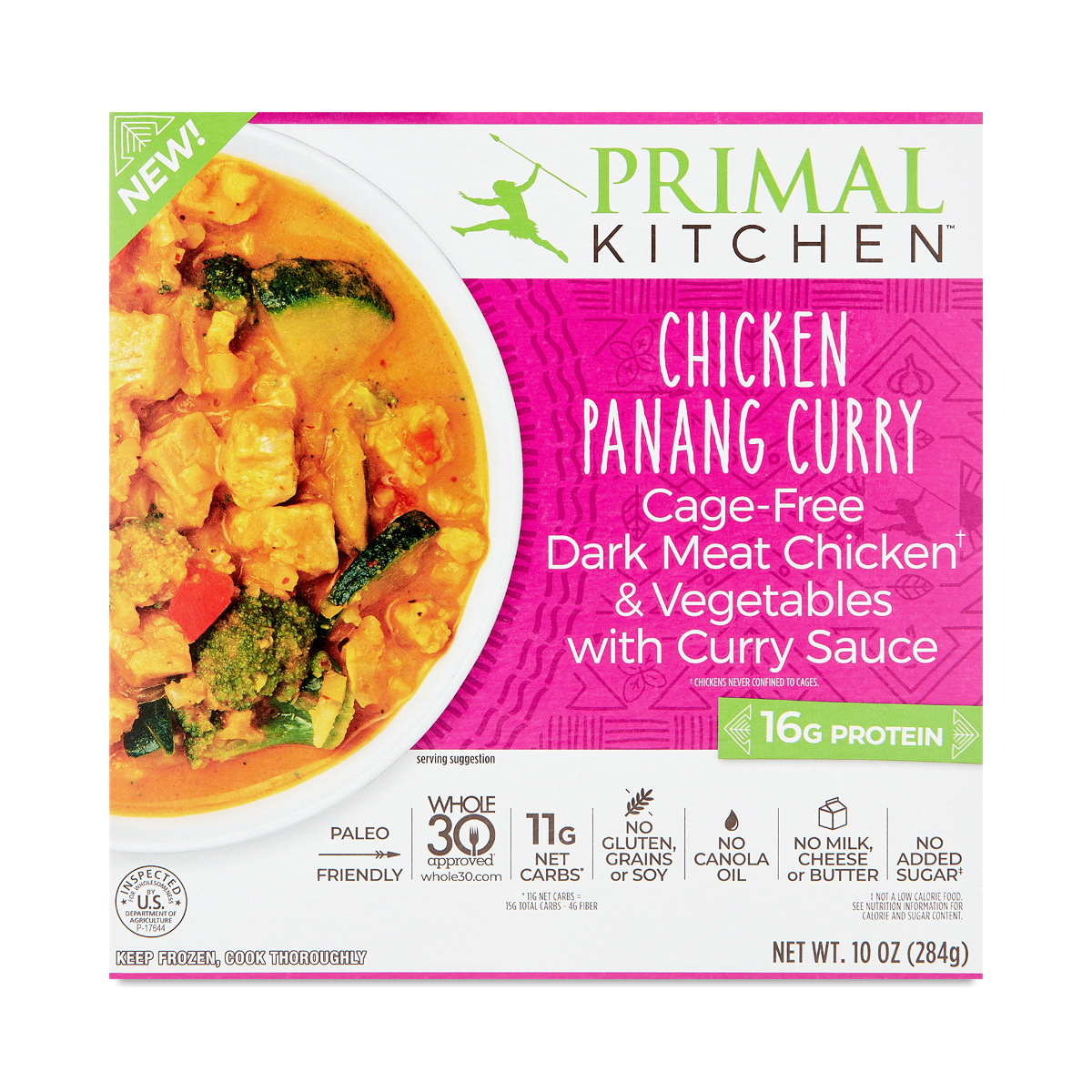 850004639443
Chicken Panang Curry for all! This single-serving meal is paleo-friendly, Whole30®-compatible, and free from dairy, gluten, and grains. Each serving offers 16g of protein and cage-free dark meat chicken. Consider the frozen meal bar raised.
10 oz box
Highly Recommend
- by
Hillary
This is really good! It's good to have for Whole30s, especially when you don't feel like cooking or have time to cook.
Wouldn't buy again
- by
Mikaila
Taste was okay. For a $6 meal it was very small and not filling at all and I am someone who usually gets full quickly
Loved it!
- by
Corissa G meyer
Really really good and spicy!
Chicken currt
- by
Cindy Cobia
Doesn't get any better
Meh
- by
Keiko O'Brien
Taste good didnt expect the spice...didnt like the chicken
0850004639443
850004639443