SeaVegi Seaweed Salad Mix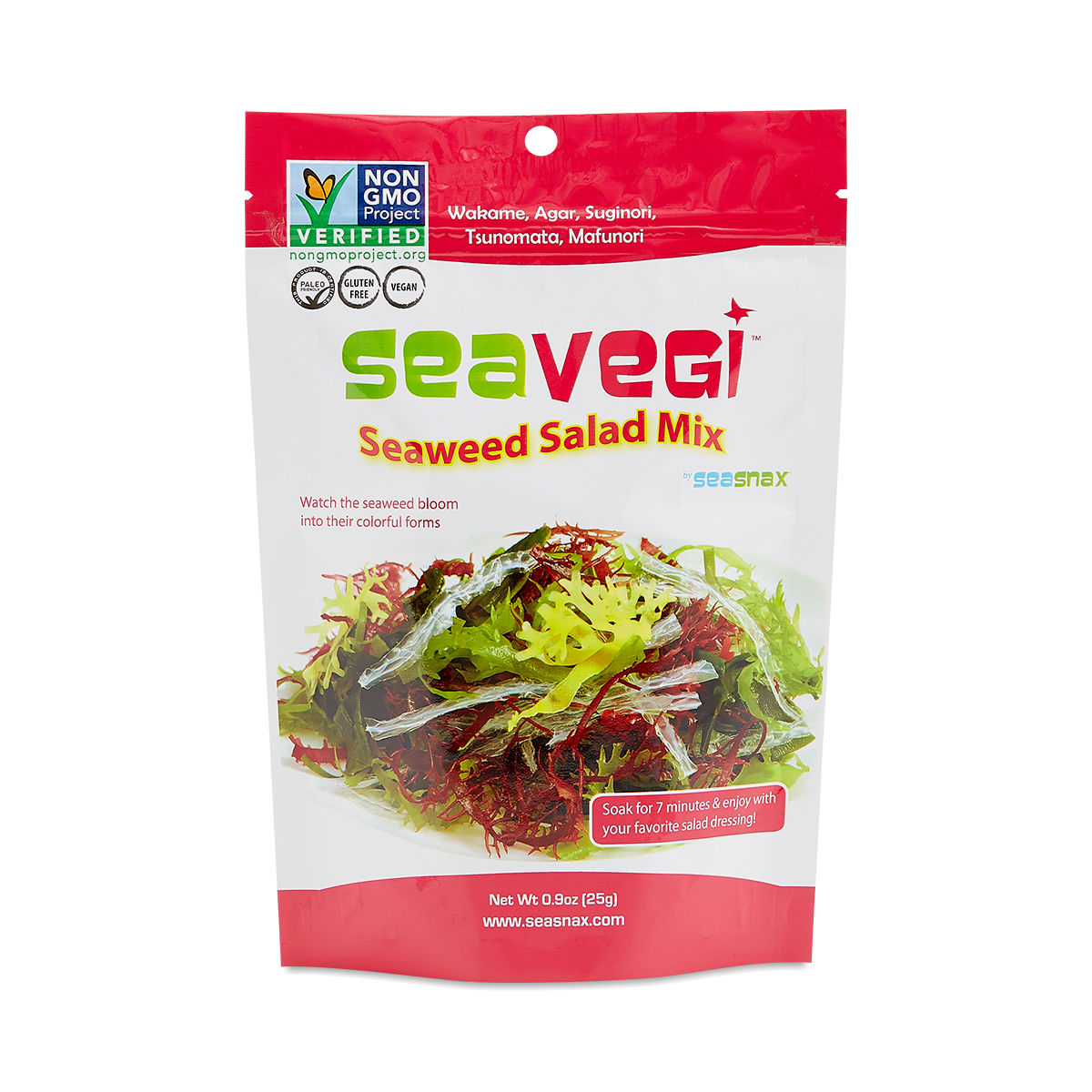 609722798501
Five sea vegetables converge in this SeaVegi Seaweed Salad Mix from SeaSnax. Brimming with essential vitamins and minerals from nutrient-rich veggies like wakame, agar, suginori, tsunomata, and maufunori, this salad will nourish you from the inside out. Just rehydrate the ingredients in cold water for seven minutes before serving.
0.9 oz pouch
Didn't eat
- by
Kristi Harrison
We were spooked by the appearance but maybe we are not brave.
it's ok
- by
Codi Lee
This has a pretty good flavor but some of the textures are really funky. Unlike any seaweed salad I've had.
Yum!
- by
R.
Incorporated with a delicious dish. Will order more than one next time.
convenient, nutritious and yummy!
- by
Yan Lui
It's easy to prepare even little kid can "cook" it! Basically, you just pour it into a bowl, add filtered / drinking water and soak for 7 minutes. Add soy sauce, apple cider vinegar and olive oil. Add whatever spice you like (e.g. white pepper powder, garlic powder, etc.) It's good for college kid to eat in dorm or for road trip if you want extra veggie. Yummy!!
Sushi
- by
Rita
Like it in sushi
0609722798501
609722798501