Nut Butter, Macadamia Coconut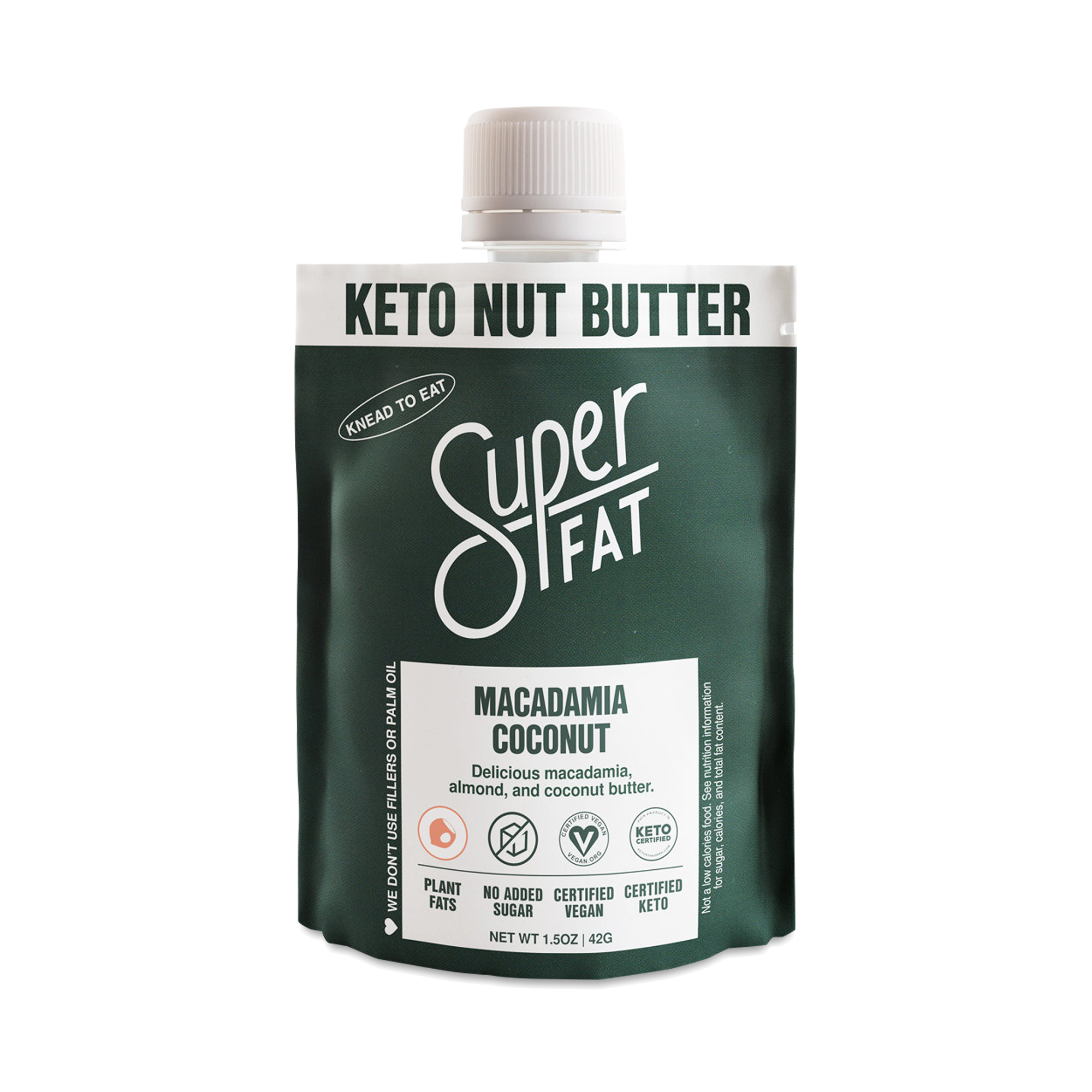 850000843004
Macadamia and almond nut butter packed with plant-based fats for deliciously creamy super fuel to support metabolism and brain function.
1.5 oz pouch
Addictive High Calorie
- by
Paul Rosenberg
Addictive flavor and richness, even though it is a hassle to knead this a LONG time before it's ready to eat (Seriously, a very long time kneading is required) and my biggest complaint: The package design leaves a little bit stuck in the opening that cannot be extracted without some kind of tool (I use a chopstick) but this all speaks to how delicious and fortifying this treat is. I absolutely love it. Be aware: one packet is 270 calories, so it's kind of an emergency ration. Nonetheless, macadamia-coconut blends are fantastic and the salt level is perfect.
Good Flavor
- by
Susan Stone Li
This tastes great. That being said, it separates and I found it a little hard to mix back together. The pouch is quite small (clearly) so it felt like I had no room to mix it. This could have been just my malfunction so I encourage you to try it out if you need something on the go. It's perfectly sized for a pocket or purse.
nut butter
- by
Erin
I love all of the Super Fats nut butters!!
Ehh
- by
Kara
This was personally not my favorite. Nothing wrong with it, just not my favorite
Love these
- by
Amanda
I love having these to keep in my purse or car for a healthy snack on the go.
0850000843004
850000843004