Noble Made Seasoning, Classic BBQ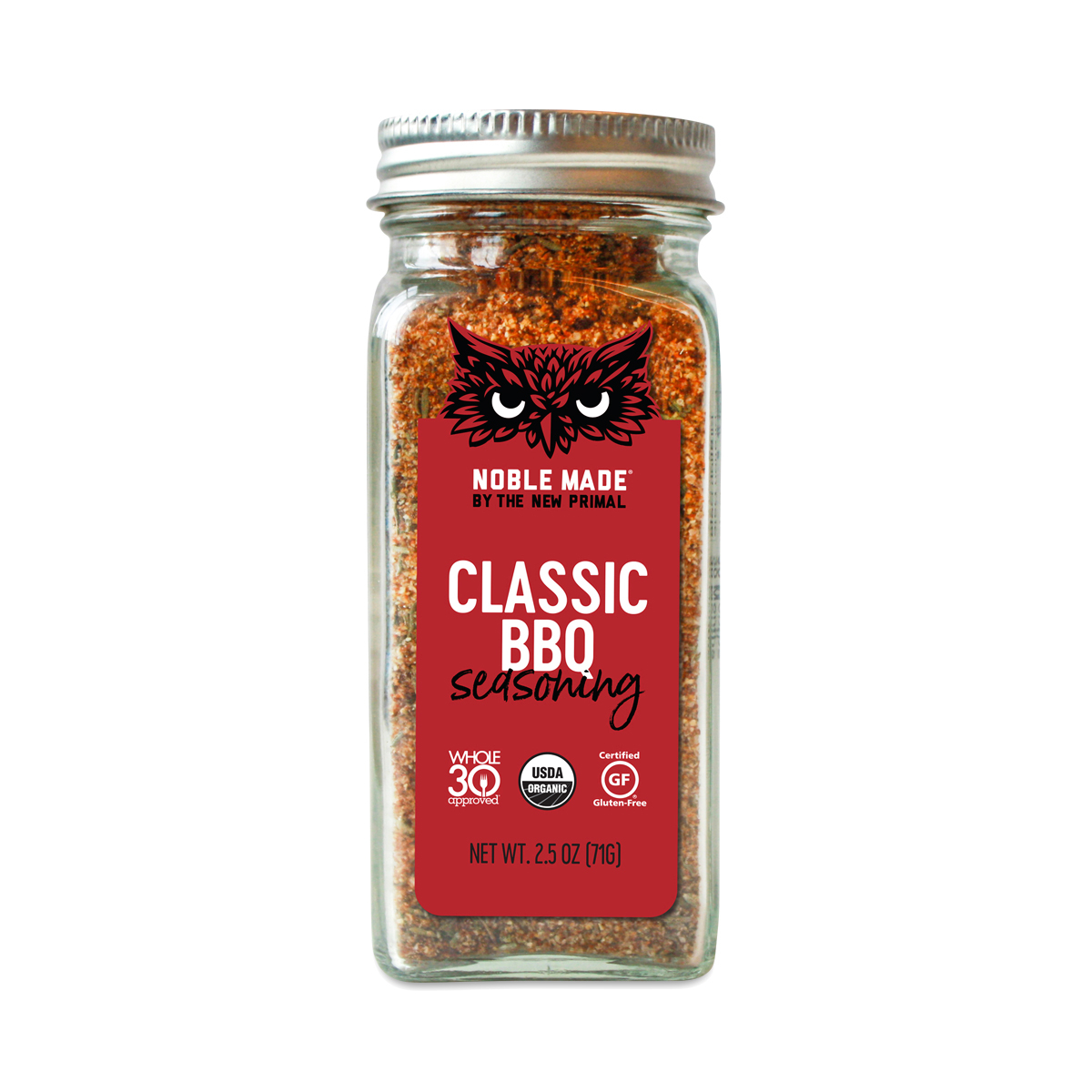 850000398078
Give your BBQ the New Primal treatment with a dry rub that's big on flavor. Smoked paprika, ancho chili powder, mustard seed, and garlic are just a few of the additions that'll make your next dish irresistible.
2 oz bottle
Great seasoning
- by
Amber McCaughn
Really good clean seasoning
Perfect alternative
- by
Emma
The New Primal, Seasoning, BBQ
HAPPY
- by
Laurie Ordou
I'm always surprised and happy that your seasonings aren't overly salty or sweet. We had sprinkled on baked chicken thighs coated in olive oil.
Okay, not great
- by
Ashley
A decent spice mix
pleased!
- by
Theresa
exactly what I was hoping for! So delicious!
0850000398078
850000398078