Grass-Fed Beef Flank Steak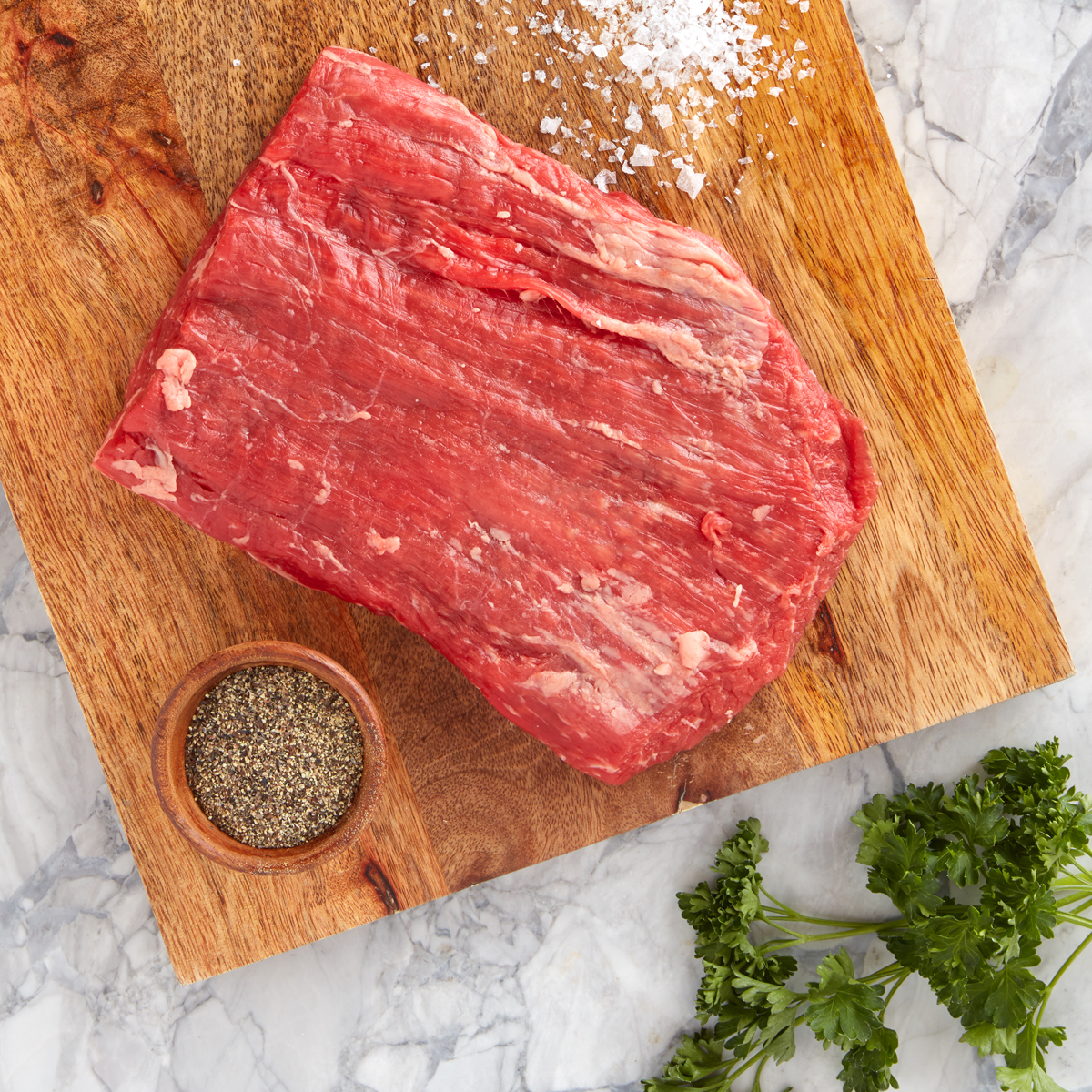 671635747587
Our 100% grass-fed flank steak is a go-to for quick cooking and bold flavor the whole family will love. This lean cut tastes best marinated—quickly sear it on a hot grill, then slice against the grain before serving. Perfect for: Grain-Free Flank Steak Tacos
1 x 11oz Steak/Pack
High quality
- by
Amanda
Tender for flank steak. Not too much fat. I will continue to repurchase.
pretty small
- by
Jessica
this will only really feed 2 ppl. great if that's what you're looking for but I wish they sold bigger cuts for larger families
Delicious!
- by
Rachel Collins
Delicious and high quality. A bit small for the price, but we loved it on the grill.
Beef Flank Steak
- by
Allison
Yum!
delicious but small
- by
Dawn M. Sweeney
This beef tastes great, but, you will need 2 to feed a family.
0671635747587
671635747587