Lavender & Citrus Room & Pillow Spray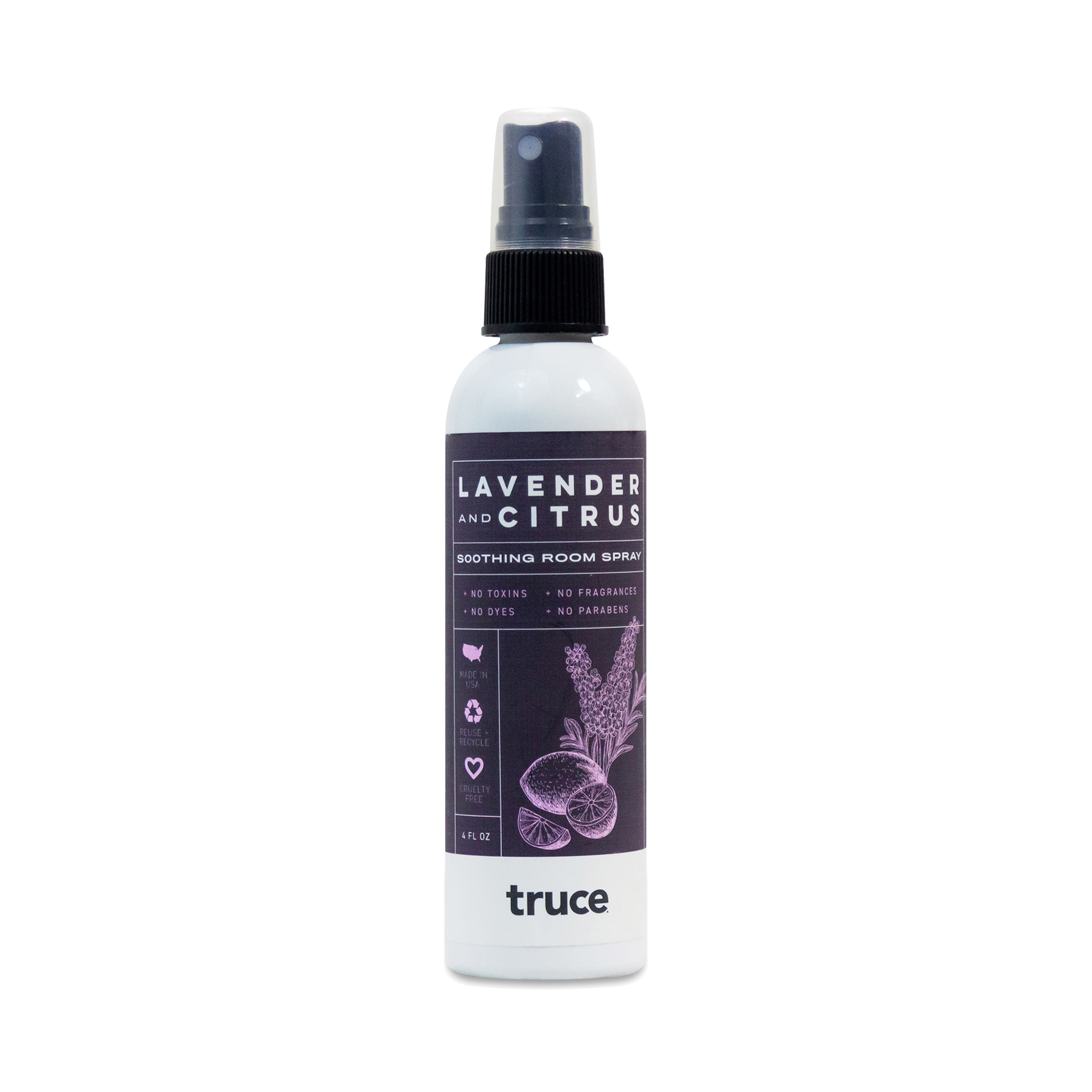 850338002050
This 4 oz. spray cleans and freshens stale, odor-laden air, leaving a fresh, non-lingering scent behind. The best part? There's no cloying, throat-constricting, eye-watering chemicals, or artificial fragrances to worry about. Instead, Truce's gentle yet effective room and pillow spray contains only clear water and an exclusive blend of aromatherapeutic essential oils that actually calm the body as it cleans!
4 oz bottle
Sad
- by
Linda
This product didn't smell anything like lavender.
Low oil content
- by
Maranda Carr
This spray is mostly water. The oil is past listed ingredient and it's easy to tell because there is no lasting scent. I had to add my own lavender oil to the spray and now it's much better but I will NOT BUY AGAIN!
Big fan!
- by
Brittany
I'm a big fan of these! I use them all over my home
Lavender spray
- by
Nita
I love spraying my covers and pillows with this at night, it's so refreshing and I have no problem falling to sleep
Smells nice
- by
Kat
Smells nice and gentle enough. Not remarkable but doesn't need to be.
0850338002050
850338002050