Lavender & Citrus Room & Pillow Spray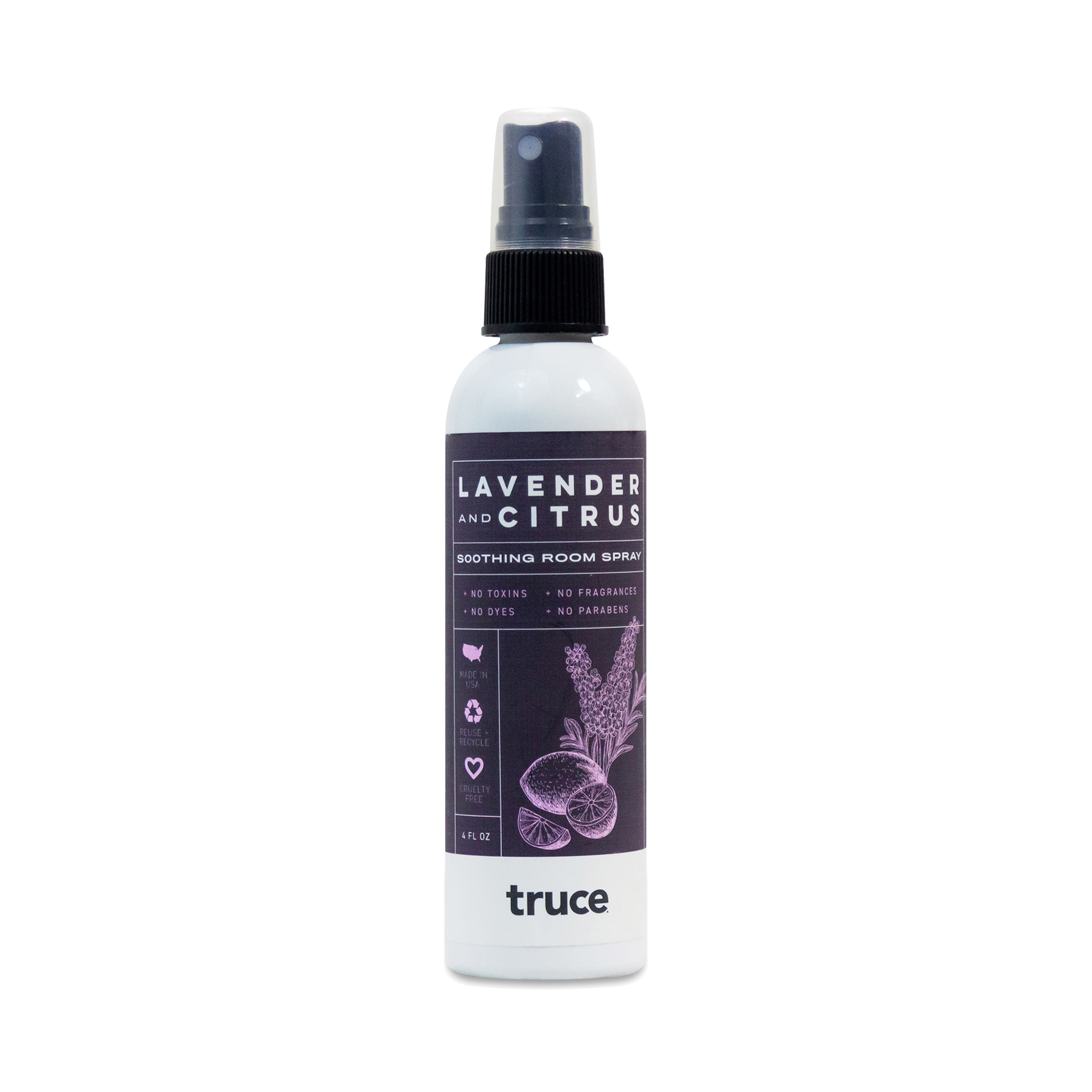 850338002050
This 4 oz. spray cleans and freshens stale, odor-laden air, leaving a fresh, non-lingering scent behind. The best part? There's no cloying, throat-constricting, eye-watering chemicals, or artificial fragrances to worry about. Instead, Truce's gentle yet effective room and pillow spray contains only clear water and an exclusive blend of aromatherapeutic essential oils that actually calm the body as it cleans!
4 oz bottle
Really Lovely
- by
Alisha
Fantastic Scent
I. Love. This!!
- by
Ellen
For several months now I've been spraying my pillows and bed before I go to sleep with this item. I just love it. It is delicate, yet present
Truce spray
- by
Marcia
Sorry, but this spray has no lasting fragrance.
Smells great!
- by
Amber Christensen
Smells so good and makes me feel great that it's non toxic!
Good smell
- by
Nicole
Love the smell and a great to spray on the bed
0850338002050
850338002050