Secret Sauce Dressing & Dip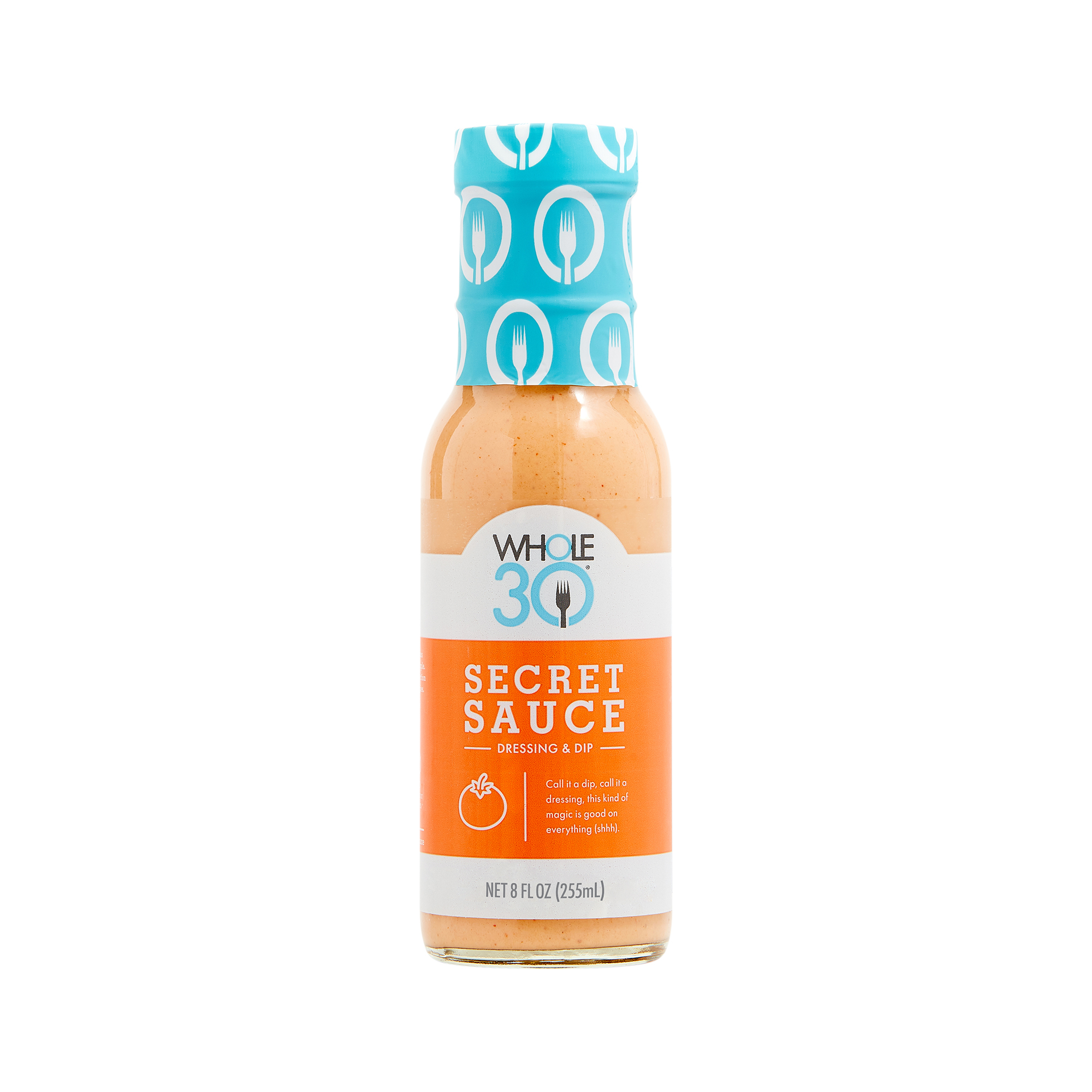 851886008044
"'Fry Sauce' is the ubiquitous condiment served with burgers and fries throughout Utah. Our version elevates this everyday local staple into a tangy, creamy sauce that your whole family will slather, dip, and dress on everything from burgers and Air Fryer potatoes to chicken nuggets and crisp salads." —Melissa Urban, co-founder of Whole30. Changing your life one meal at a time has never been easier with our NEW line of Whole30 dressings, made with ingredients that go beyond the Whole30 standards. (Just this once, you can skip the label-reading.)
8 fl oz bottle
Coloring is different, hope its still good!
- by
Jessica
I haven't tried this yet, just received my bottle and coloring of what I got and what's in the picture is totally off. What I received is dark and almost looks like Buffalo sauce. Hope it's ok to still eat and taste good , it's not expired. Coloring way off ..weird
delicious!
- by
Amanda Johnston
Tastes great on everything so far.
Good!!
- by
Tori
Love this sauce with anything! Veggies, potatoes, meat, it's all good! Has a little kick to it.
Has this changed?
- by
Tricia
I had previously ordered from the Whole 30 site and it was great. The recent order from Thrive was not. It even looked different. Not sure if there was a change or if the temperature affected the quality.
0851886008044
851886008044