Multi Collagen Protein, Vanilla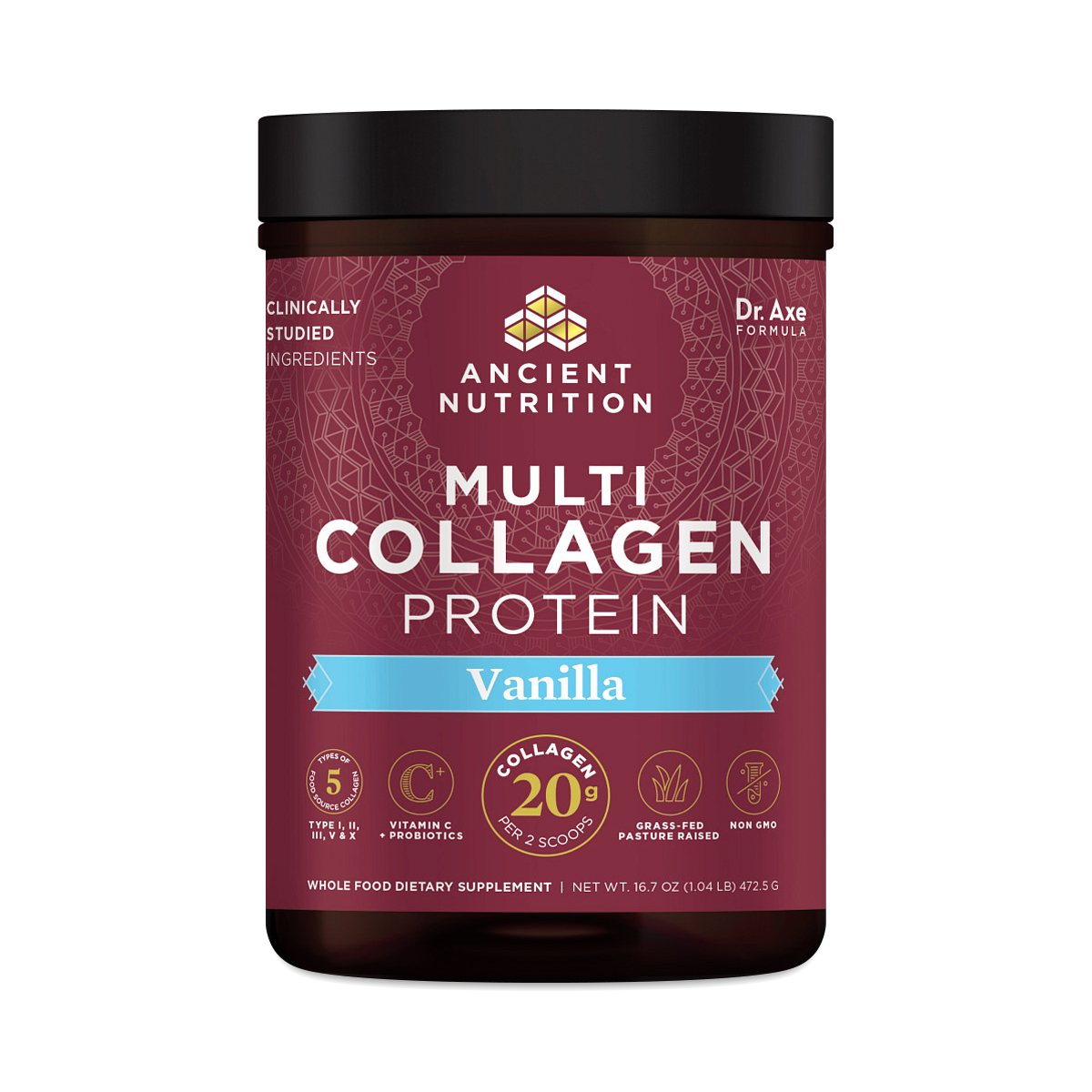 816401021854
A delicious vanilla twist on Ancient Nutrition's Multi Collagen Protein featuring 5 different collagen types. Supports joint health, promotes healthy skin elasticity and healthy skin hydration, and supports a healthy gut. Mixes instantly to create a delicious, collagen-packed vanilla beverage. Great for smoothies and lattes. These statements have not been evaluated by the Food and Drug Administration. This product is not intended to diagnose, treat, cure, or prevent any disease.
16.7 oz tub
Love it
- by
Christine
Great taste, dissolves well
great
- by
annette guerrero
I love the added variety of collagen sources
Great product.
- by
Theresa Weeks
Helps your skin and nails
Good flavor dissolves well
- by
Elizabeth Riesberg
I use this in coffee and smoothies taste is great.
Great collagen
- by
Sierra
Ancient Nutrition, Multi Collagen Protein, Vanilla
0816401021854
816401021854