Gluten-Free Flour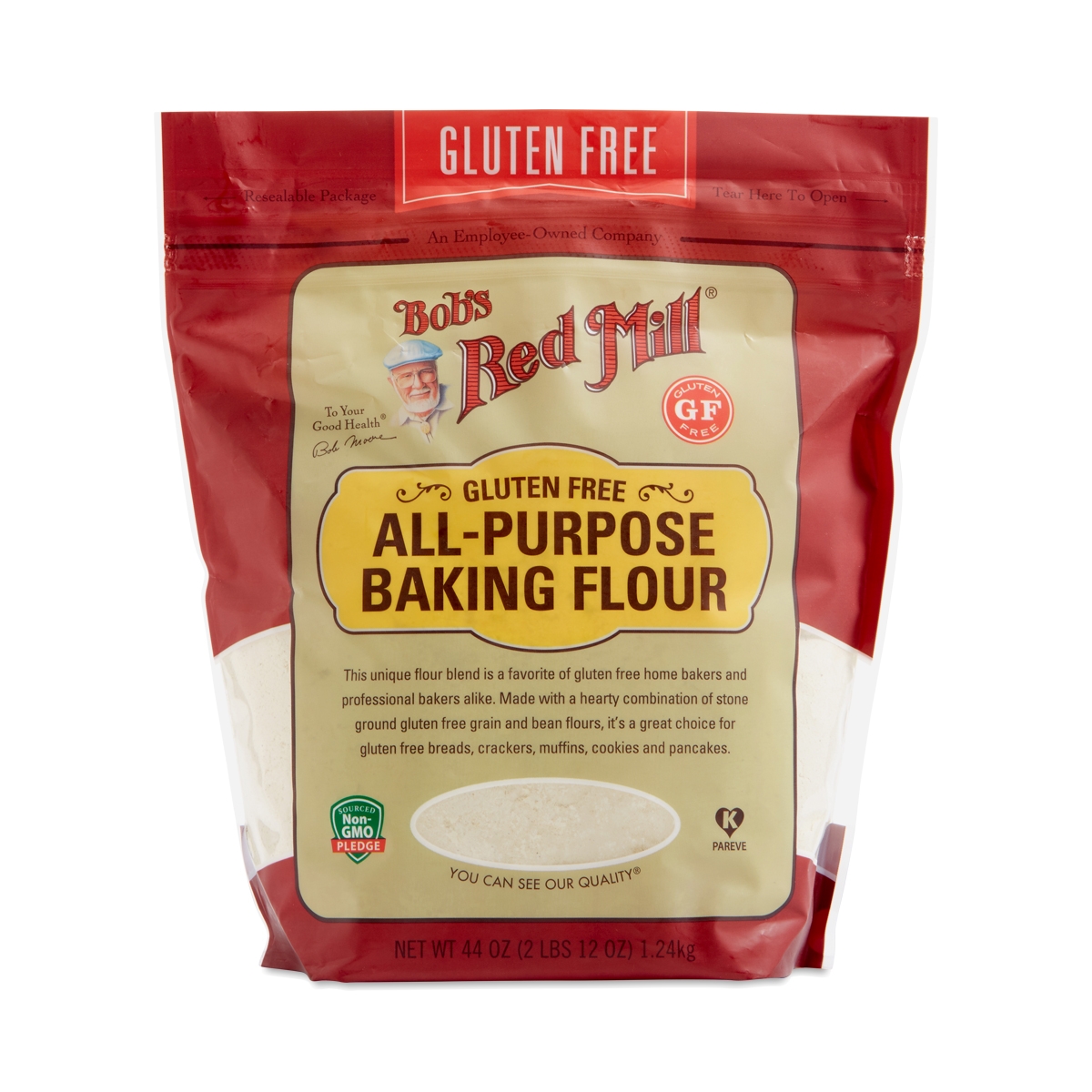 039978034526
Gluten Free All-Purpose Baking Flour is a blend of garbanzo bean flour, potato starch, whole grain white sorghum flour, tapioca flour and fava bean flour. It's just the thing for those sensitive to gluten. Our Gluten Free All-Purpose Baking Flour can replace wheat flour in a variety of recipes with the addition of xanthan gum or guar gum.One serving of 34 grams contains 3.5 grams of whole grains and 10% of the recommended daily serving of fiber. This flour can be made into delicious homemade baked goods such as cakes, cookies, breads, and breakfast items such as muffins, pancakes, and waffles. Tips for use and a recipe for scrumptious gluten free chocolate chip cookies are on the label.
44 oz pouch
GF flour
- by
Amanda
Amazing for baking gluten free bread! My bread was delicious!
Great
- by
Jimiquech
Works great
Love Bob's!
- by
Asa Majors
I love everything I get from Bob's Red Mill. This gluten-free flour is great for all of my baking needs!
great for savory
- by
Molly
great mix for savory cooking & baking - tougher to use for sweets as the chickpea flour flavor comes through
Great for pizza crusts
- by
Adrienne
Works well when blended with 1 to 1 for pizza crusts. The taste isn't our favorite stand alone but it gives the crusts a stiffer dough that holds up a bit better than 1 to 1 on its own.
0039978034526
039978034526