LMNT Electrolyte Drink Mix, Raspberry Salt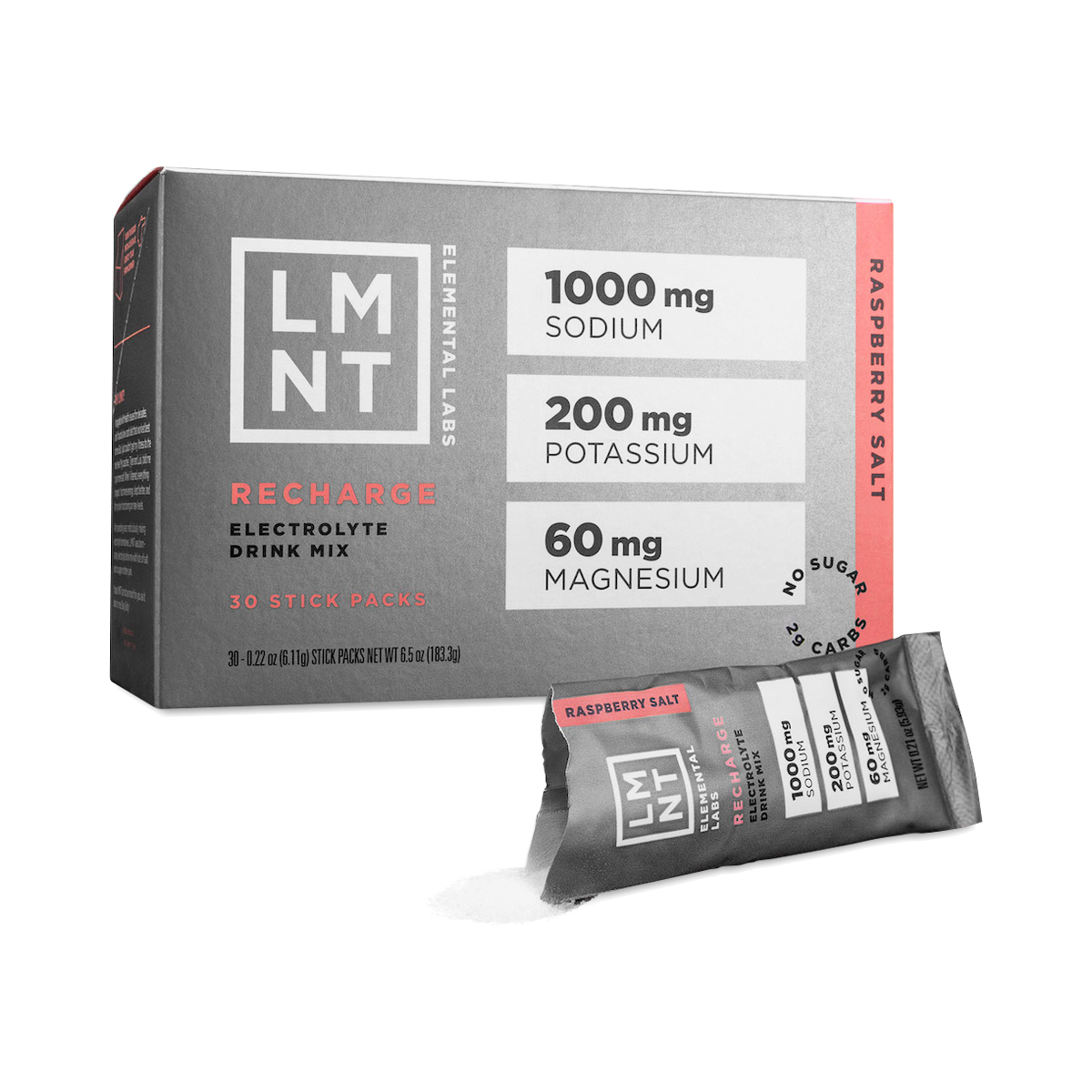 850009273017
No sugar, gluten, or fillers here! Elemental Labs LMNT Electrolyte Drink Mix, Raspberry Salt is a tasty drink that accommodates low-carb, keto, and paleo diets while replenishing your electrolytes. These statements have not been evaluated by the Food and Drug Administration. This product is not intended to diagnose, treat, cure, or prevent any disease.
30 sticks
praise be
- by
Emily
finally an electrolyte bevvie that's not straight sugar and actually has electrolytes in it! i was buying from the website and then found it here so i'm stoked! i get migraines due to electrolyte imbalances and appreciate these so much. super salty. be prepared(: no artificial sweetener taste. im a dietitian and recommend these to my clients
Delicious
- by
Kristin
Use these when I workout and love that they don't have sugar
Yummy
- by
Abigail
Good way to stay hydrated as a busy mom. I tend to like it less concentrated than is recommended, but you can customize to your taste.
Sooo much cheaper than ordering thru LMNT Salt co.
- by
Vivian B
refer to subject line.
Love it!
- by
Shannon Shifflett
Get it.
0850009273017
850009273017