Unsweetened Milked Cashews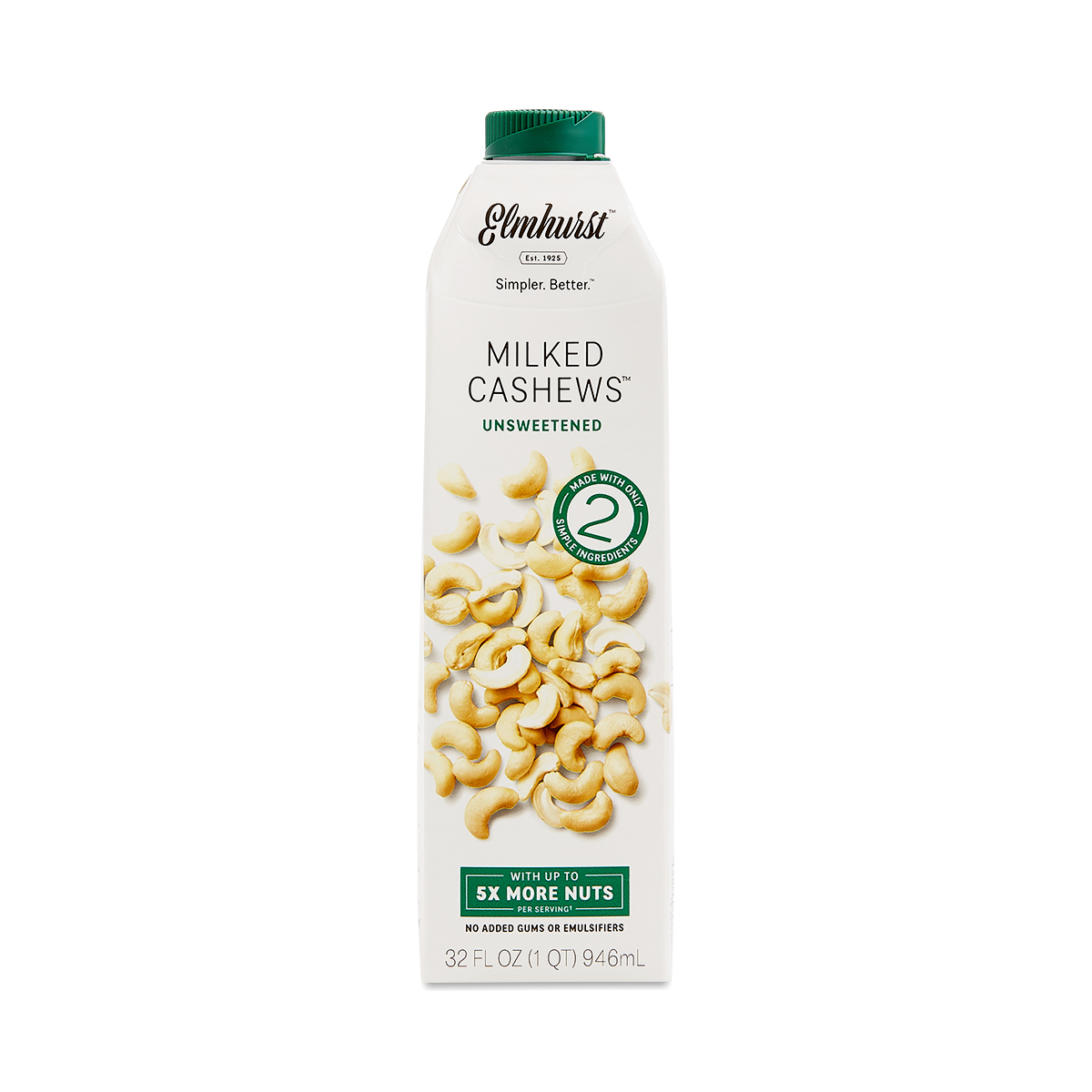 018944001069
Elmhurst's Unsweetened Cashew Milk is a shelf-stable, plant-based beverage that tastes great in your morning coffee, favorite cereal, or smoothie.
32 fl oz carton
Cashew milk
- by
Julie Edmondson
This milk is so delicious so don't hesitate on this one
Banana milk any one?
- by
Kellye Whitney
I stock these. They're perfect for banana milk with a few nuts and a dash of cinnamon — or for anything you'd use regular milk for.
Perfect Latte Milk
- by
CJ
So good, perfect for lattes! Clean, minimal ingredients.
Delicious plant based milk
- by
Chloe Crouse
This milk has become our favorite plant based milk. While being unsweetened, it is smooth and creamy and has just the right amount of sweetness to taste delicious with cereal and coffee. It also works well in recipes that call for milk. I highly recommend this brand of milk!
Nice
- by
Keiko O'Brien
Try this
0018944001069
018944001069