50:50 Balanced Hydrating-Clarifying Shampoo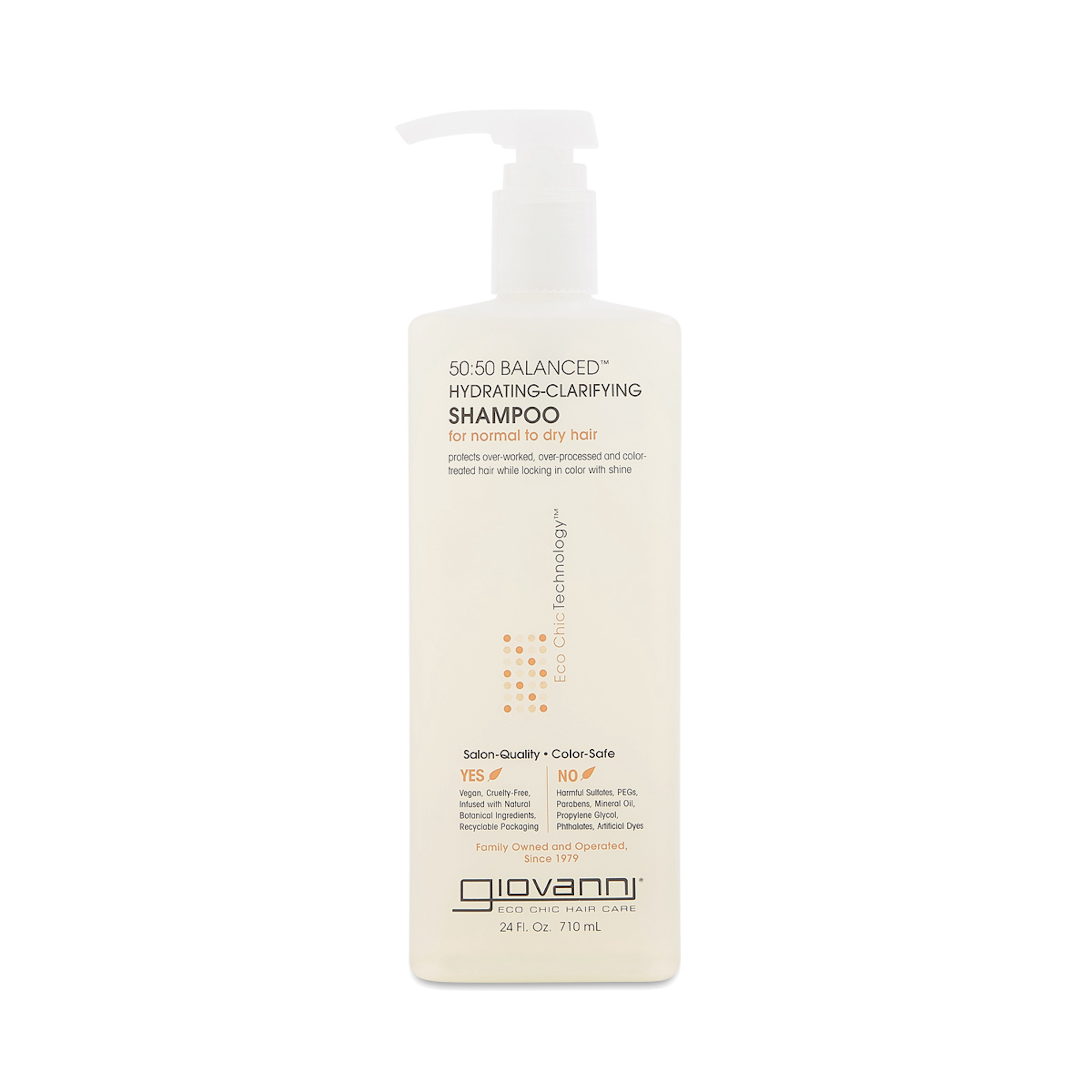 716237185976
Give your hair a much-needed drink with Giovanni 50:50 Balanced Hydrating-Clarifying Shampoo. The vitamins and minerals in this organic formula infuse your hair with hydration while added botanical extracts may smooth frizz, leaving hair nourished and shiny. It's gentle enough for everyday use and is free of sulfates and other harsh chemicals.
24 oz bottle
Good clarifying shampoo
- by
K
It's a little stripping so I wouldn't recommend using it every wash day, but good for clarifying a couple times a month
Great scalp detox
- by
Abbey
Made my scalp feel refreshed and very clean. Removed all dirt and oil!
Clean
- by
Amy
My hair feels so clean when I use this. I love it
Great price and good product.
- by
Alexandra
Love! Definitely will repurchase
Giovanni 50/50 shampoo
- by
Becky
This is a great everyday shampoo- no residue and doesn't dry out my hair.
0716237185976
716237185976